Okay since I am new to building pc's this has been a fun learning experience. But i still am clueless. My issue is that I downloaded CPU-Z. When i look at my memory speeds it stated that the frequencies is only 667mhz.
Here is link to specs:
G-Skill memory
Here is a pic of my cpu-z: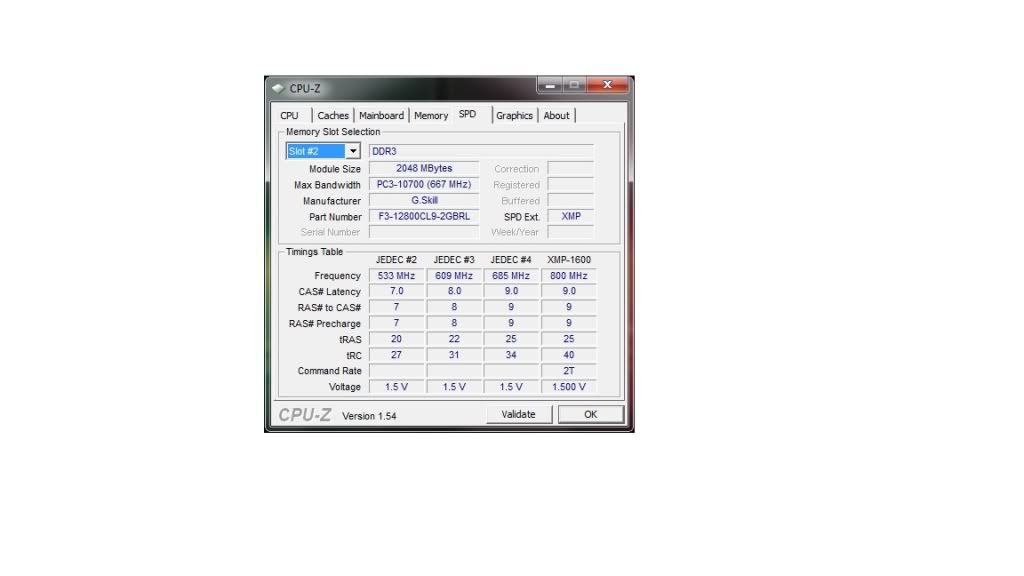 I know that perhaps I need to change setting in bios. I just looked for it and can not figure out where to do it. I have an ASUS M4A785TD-V EVO AM3 MoBo.
If anyone can help me out it would be greatly appreciated.
CPU
Motherboard
Graphics
RAM
Athlon II X3 440
ASUS M4A785TD-V EVO AM3
XFX Radeon HD 5750
G.SKILL Ripjaws 4GB DDR3 1600
Hard Drive
Optical Drive
OS
Monitor
WD Cavalier Green 500BG
LG 22X DVD Burner
Win 7 64bit
AOC 2236vw
Keyboard
Power
Case
Mouse
Logitect G110
Kingwin Mach 1 700W
Lian Li Lancool PC-K62
Logitect MX518
View all
hide details
CPU
Motherboard
Graphics
RAM
Athlon II X3 440
ASUS M4A785TD-V EVO AM3
XFX Radeon HD 5750
G.SKILL Ripjaws 4GB DDR3 1600
Hard Drive
Optical Drive
OS
Monitor
WD Cavalier Green 500BG
LG 22X DVD Burner
Win 7 64bit
AOC 2236vw
Keyboard
Power
Case
Mouse
Logitect G110
Kingwin Mach 1 700W
Lian Li Lancool PC-K62
Logitect MX518
View all
hide details