still considering a name for it, either the
tornado
or the
windtunnel
... the air is set up to come in from the front and bottom and exit out the top and rear but with the 212+ having 2 120mm fans, it'll be interesting to see what the air does when getting thrown around inside that case
So, i dont have a huge budget or any crazy ideas like some of the other projects out there (hats off to your guys' creativity) but i DO have the need for a quick pc seeing as mine is 2 years old and is getting outdated so i cobbled together some parts to make a light overclocking rig to suit my daily needs
my first try (as some of you guys may have read) was an e5300 with an asus board but the board didnt want to cooperate, the cpu fan was stuck at 1 speed and wouldnt speed up when the pc was under stress so i returned that and ordered an i3 system.
here's my parts list(btw, i already have all of the stuff on this list
) :
-Intel Core i3 540 TRAY (no HSF) - 114.99
-Thermaltake V3 Black Edition Mid Tower 49.99
-NZXT sentry 2 5.25 inch fan controller - $25
-Gigabyte GA-P55-USB3 119.99 COMBO
-OCZ SeathXStream 700w atx12v powersupply 74.99 COMBO -$30 (+ another 20 MIR)
-Cooler Master Hyper 212+ cpu cooler 29.99
-2x2packs (4 total) of cooler master 120mm blue LED fans (4 total) 2 x 9.99
-WD Caviar Black 1tb HD 64mb Cache, SATA3 99.99
-G.SKILL Ripjaws 8gb (2x4gb) ddr3 1333 195.99
-Antec Formula 5 Cooling Compound (i have the mx-3 compound on the way, being shipped but might keep Antec's Formula 5 if temps are good enough @ 4ghz)
and some parts i had laying around:
-1.5tb seagate barracudda 5900rpm for storage
-GEFORCE 9600 GSO (i dont do hardcore gaming, just multitask alot so i need 2 screens at least)
-ah yes, and windows 7 ultimate 64bit genuine of course i've got a copy laying around i was saving for this build
so far, i've had it OC'd to 4.0ghz and i'm pretty happy with the results.. My 212+ keeps it at a colder temp. than my vostro 400 is stock lol.. I plan on pushing the i3 to 4.5+ just to see how high it can get but i will most likely keep it at 4.0ghz for daily use..
My plans for the future of this build:
-once i have my fan controller, test out a PUSH PUSH and a PUSH PULL fan config on the 212+ to see what would work best for cooling the CPU.
-clean up the wiring (after ihave the fan controller)
-get another WD:BLACKCAVIAR once raid is supported for sata3 and set it up in a raid
-OC the memory for better timing/latency
-in about a year, upgrade to an i5 or i7 processor (i3 will keep me happy at least a year)
PICS of my setup (will update when more parts arrive)
My temporary Monitor: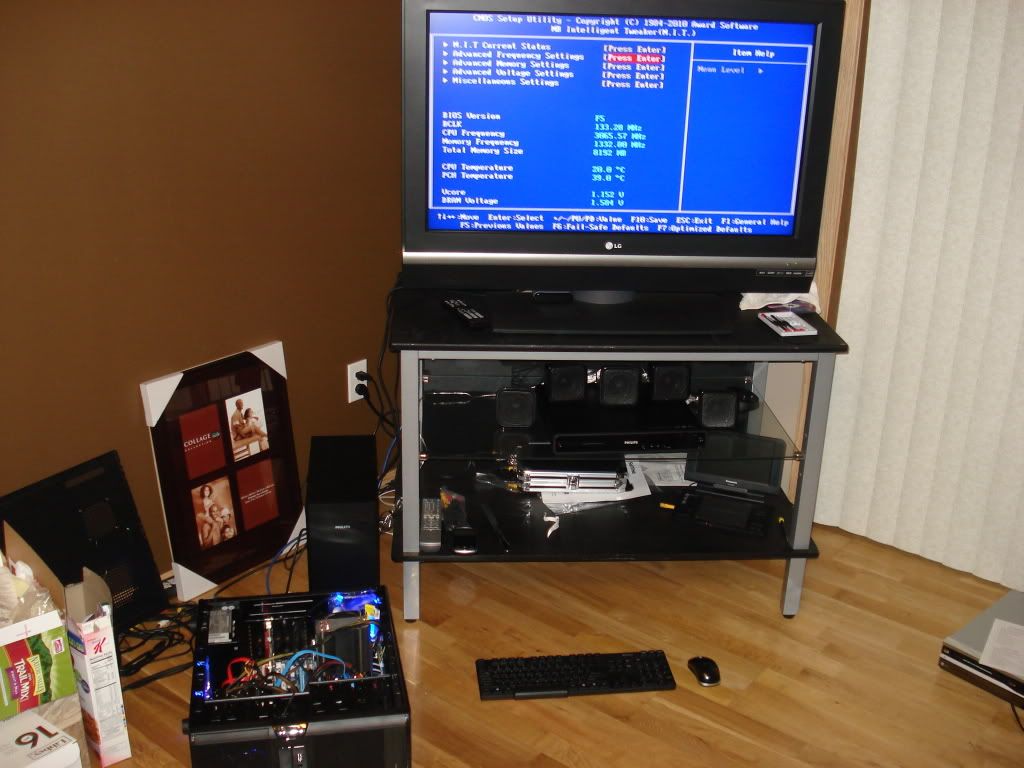 My mess of wires (waiting on my fan controller to come monday: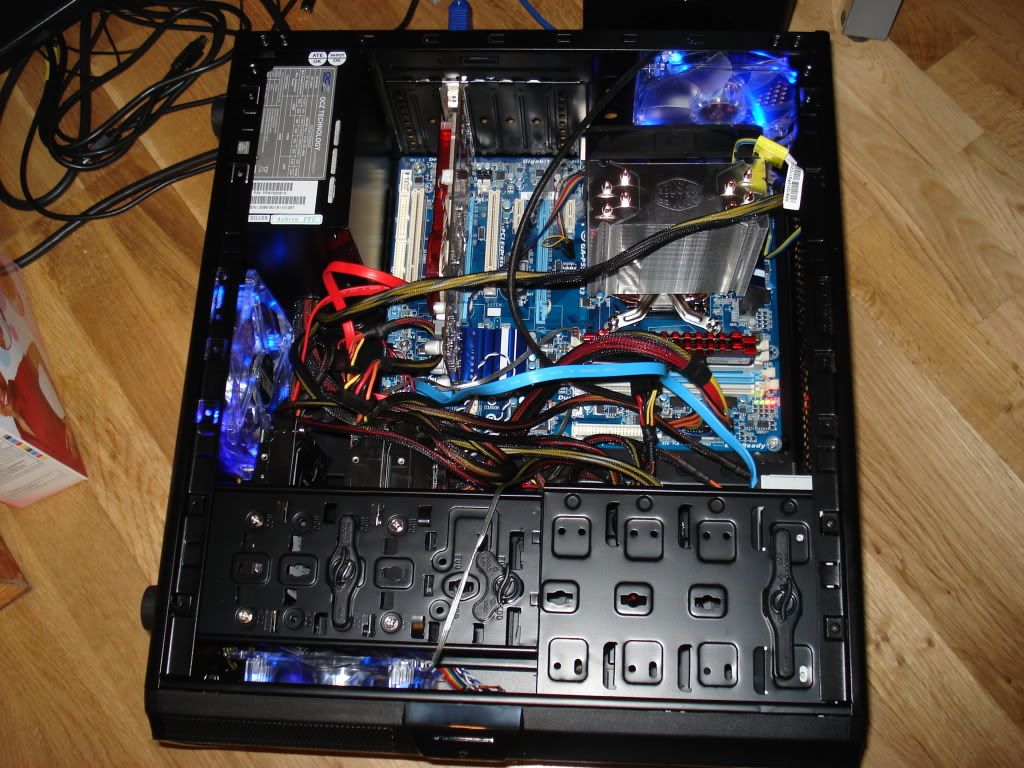 the hyper212+ sits almost right next to my memory.. YES i know i have it set up in single channel for the picture, i changed it after the pic: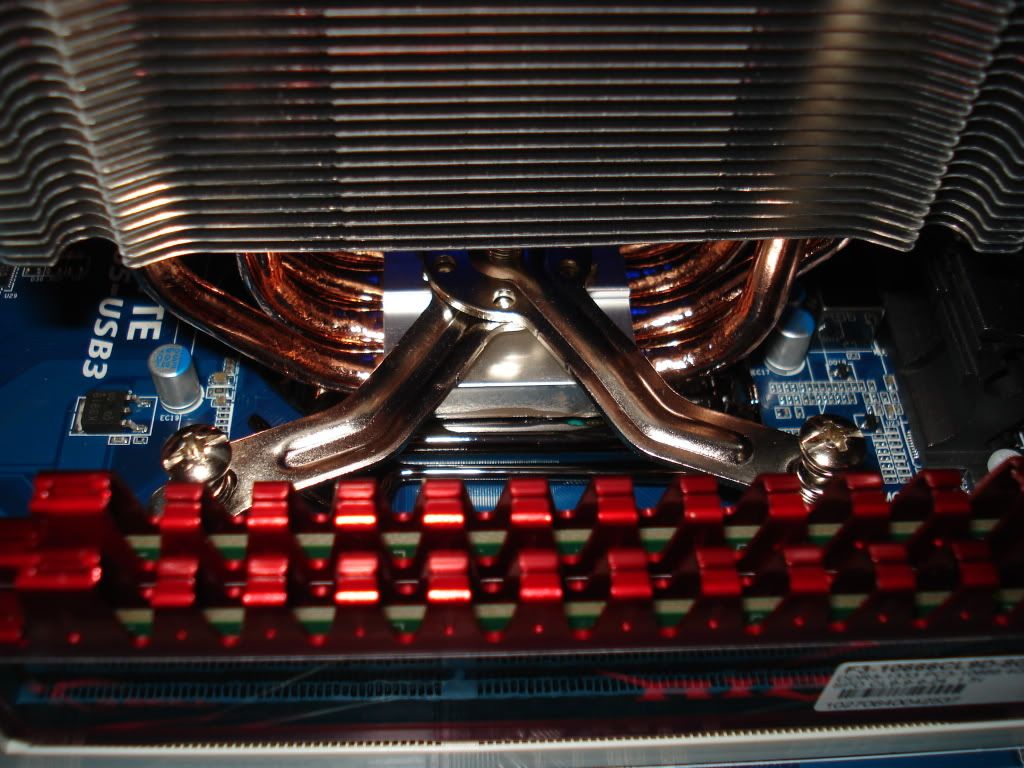 EDIT:
ah, almost forgot to share my OTHER project with you guys
its not really PC based but i guess its kinda overclocking based xD
my corvette!!
its a 1979 and i decided to drop a 2001 ls1 into it (350hp engine compared to the older, 190hp engine)
i'm almost done with my swap, all thats left is the electrical/plumbing to do and i will be riding that baby with the tops off
ANOTHER EDIT:
so i upgraded my rig w/ 2 20" ACER monitors, still had my old 19" dell laying around and turns out theyre the same size height wise LOL SO, i've got 3 monitors and a 4th for my home server: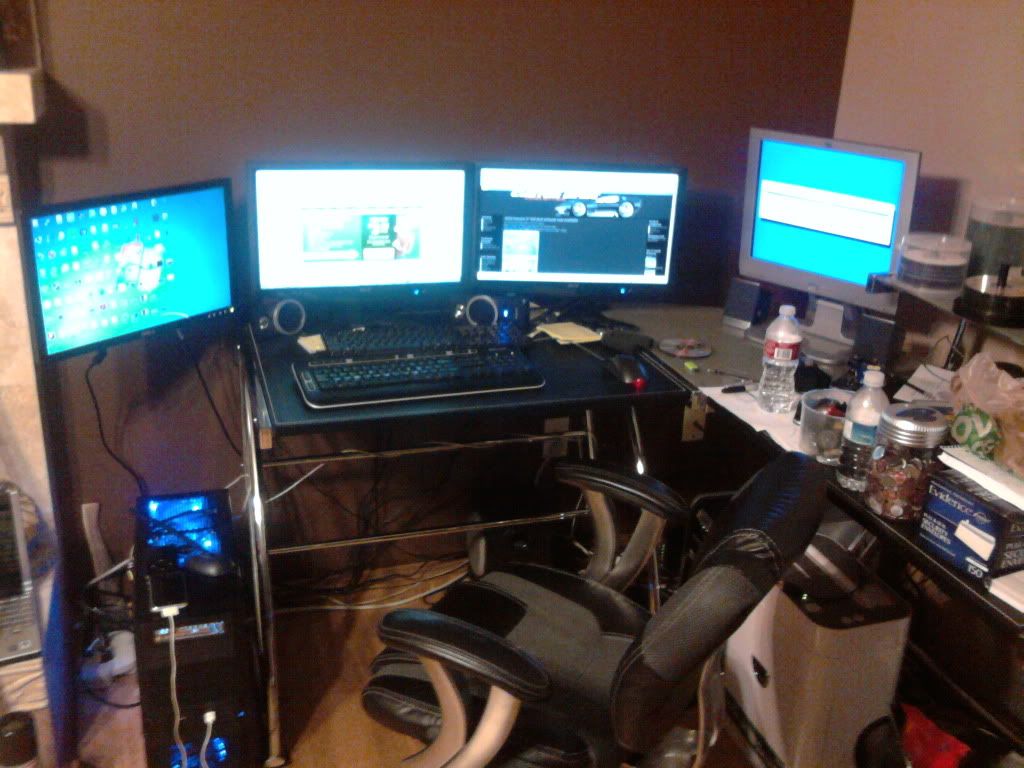 i've got wall mounts coming for the 3 monitors (currently only 1 is on a mount) so that i can mount them up higher a bit...
i dont have any internals pics for now but i got the wiring cleaned up
i'll try to find a pic later on and post it up
Edited by mrmarchuk - 10/6/10 at 12:51pm