Quote:
Originally Posted by
Ishinomori;13685051
Wooooooooooooooooooooooo!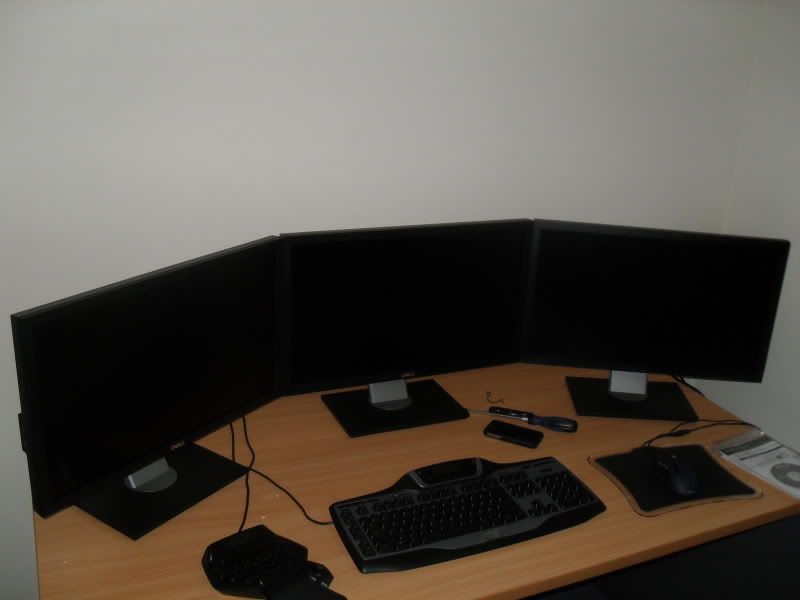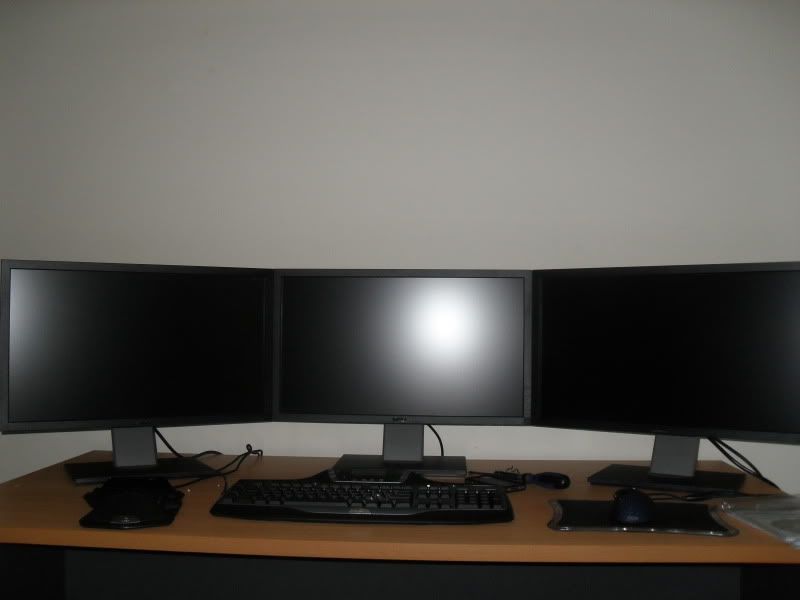 In the first image on first glance I thought your screens didn't have a bezel and thought that was going to be one long monitor
still just as impressive though, nice setup
Quote:
Originally Posted by RushMore1205;13692739 
i get 0 inpact on my Crysis 2 when 3d vision is on
Really no difference? How impressive is the 3D in Crysis 2? make much impact? I remember it was
supposed
to have been optimised for 3D.
Notice much (or any) differences from your amd setup to your nvidia setup? also which is better
Does it not also bother you having a gap between your bezels? looks really nice seeing metro on triple screens, what resolution are playing at and are you hitting your memory bandwidth limit much?
CPU
Motherboard
Graphics
Graphics
5930k @ 4.5
ASUS X99 Delux
GTX980 1525/8000
GTX980 1525/8000
RAM
Hard Drive
Hard Drive
Hard Drive
16GB DDR4 2999
850 PRO SSD - 512x512GB Raid
850 PRO SSD 512GB - For Gaming
2 x 4tb - For Storage
Cooling
Monitor
Case
Custom 2x420 / Heatkiller Copper / 2xEK GPU blocks
1440p
Thermaltake Core X9
View all
CPU
Graphics
RAM
Hard Drive
i3-370M
GMA HD 500 MHz
3GB DDR3
250GB
Optical Drive
OS
DL DVD RW
Windows 7 Home Edition
View all
hide details
CPU
Motherboard
Graphics
Graphics
5930k @ 4.5
ASUS X99 Delux
GTX980 1525/8000
GTX980 1525/8000
RAM
Hard Drive
Hard Drive
Hard Drive
16GB DDR4 2999
850 PRO SSD - 512x512GB Raid
850 PRO SSD 512GB - For Gaming
2 x 4tb - For Storage
Cooling
Monitor
Case
Custom 2x420 / Heatkiller Copper / 2xEK GPU blocks
1440p
Thermaltake Core X9
View all
CPU
Graphics
RAM
Hard Drive
i3-370M
GMA HD 500 MHz
3GB DDR3
250GB
Optical Drive
OS
DL DVD RW
Windows 7 Home Edition
View all
hide details