Quick background: I work as an IT consultant. Yesterday afternoon a client brought in her son's "gaming" pc. It wouldnt boot, thats all her son told her. Long story short we pull it apart and theres soda residue and sticky gunk everywhere. Mobo and PSU are fried. She asked if I could build a new cheap rig and this is what I came up with.
So I spent an hour price hunting on Frys and Microcenter (both are 10min in different directions from my work). Ended up taking the Microcenter route this time for everything.
Parts I picked up:
AMD Phenom II X2 555 BE
Biostar A780L
4GB Crucial Ballistix
550W BFG PSU
Super cheap LinkDepot case
Zotac 9400GT (they wanted another one to replace his old one, plus it was $37 and can play wow)
We reused his HD and DVD Burner. He also got a Vista liscense from his MSDNAA so that significantly cut costs.
Below are the build pics, sorry they arent the best. Bad lighting plus I used my EVO for pics.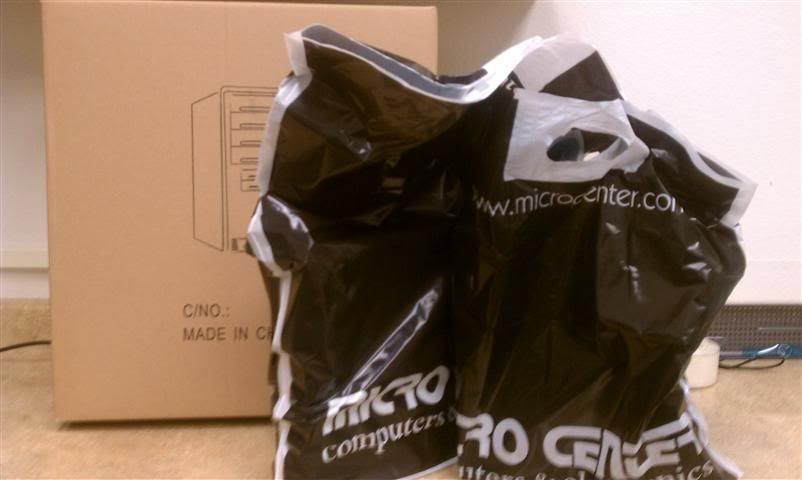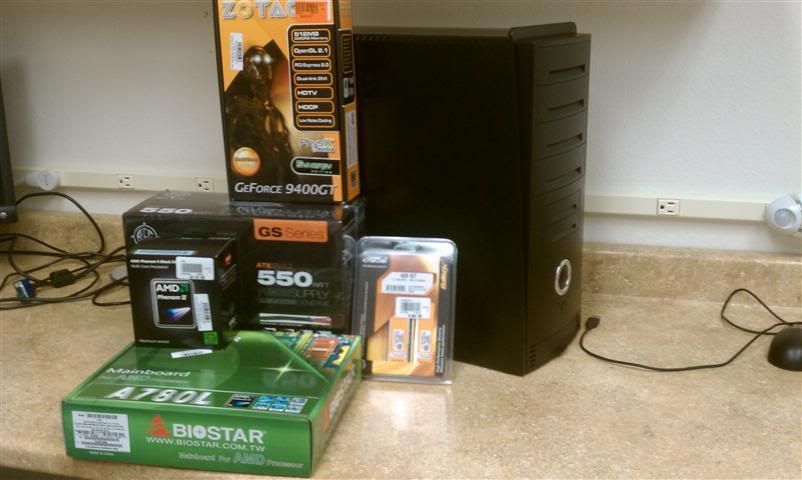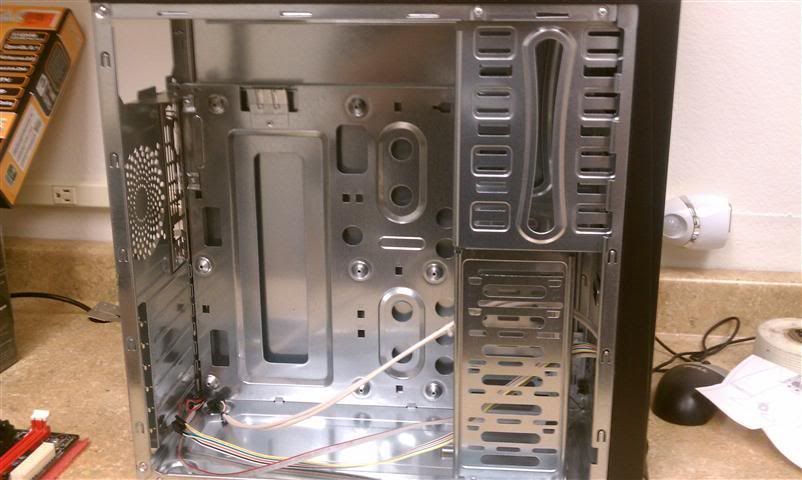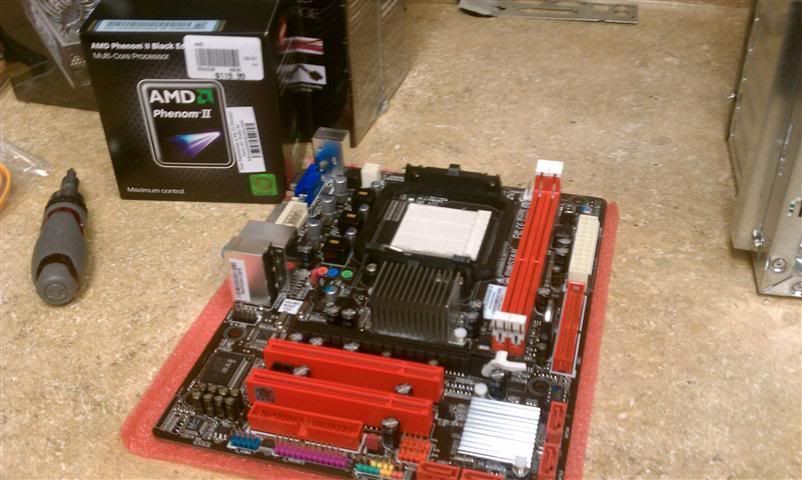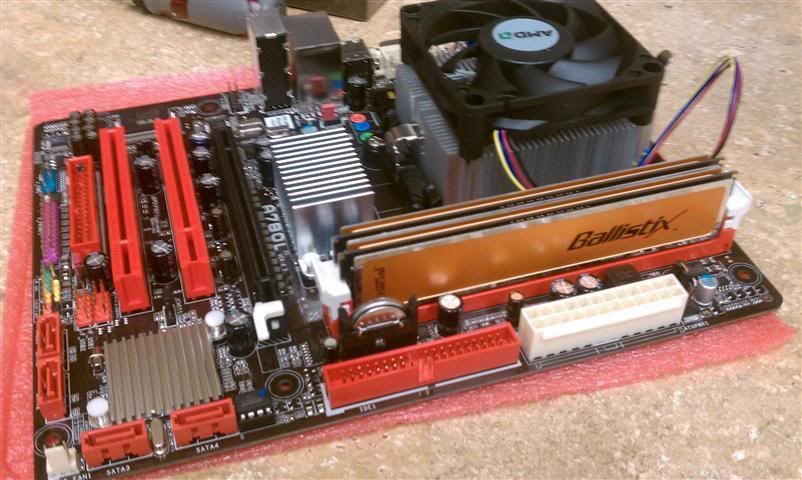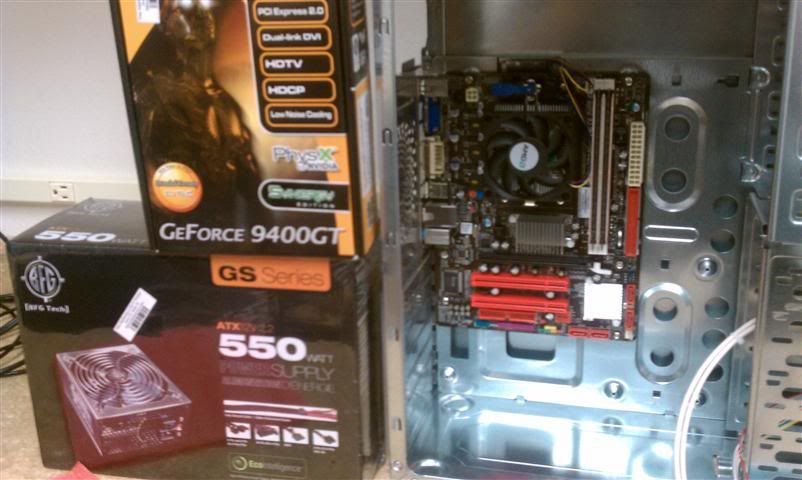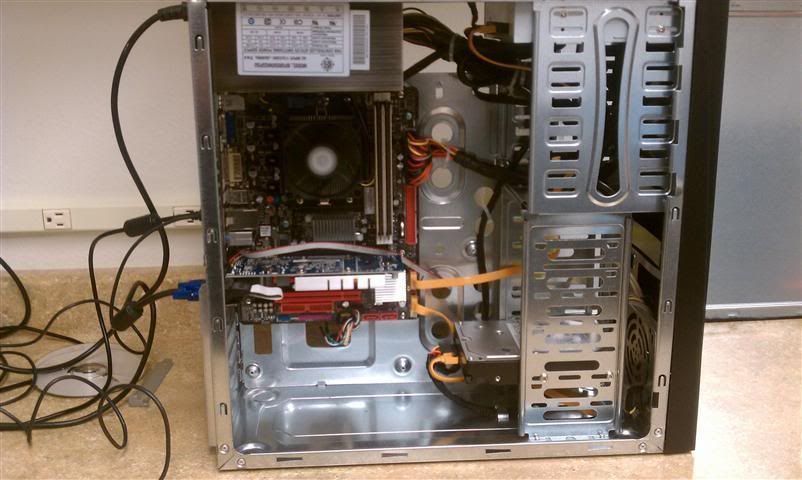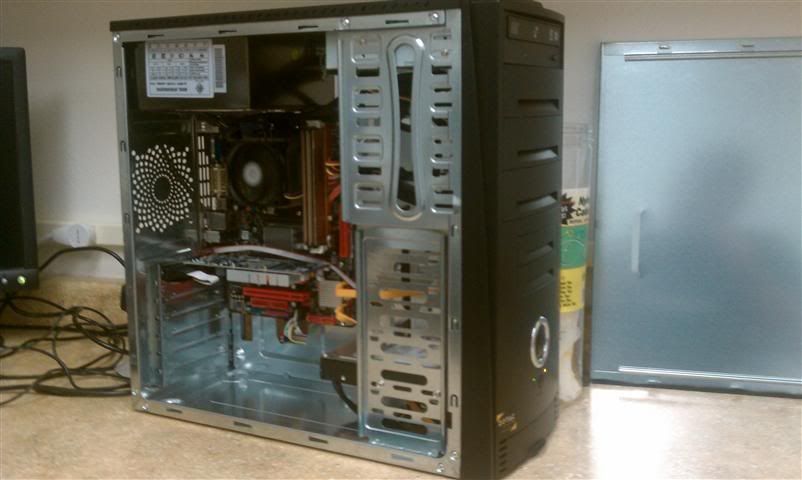 Jackpot! CPU unlocked to a x4 w/o any needed voltage.
Ignore the HP crap, I hadnt reinstalled his OS yet.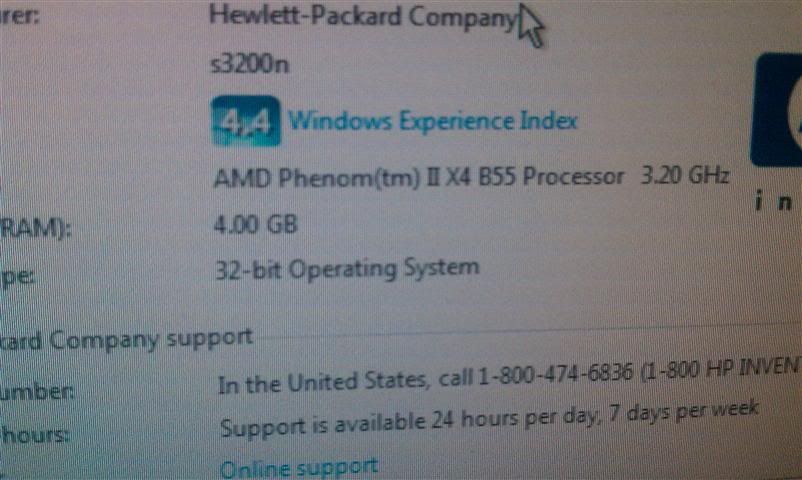 All in all a fun build. I am still a bit blown away by how cheap you can build a gaming pc, just a bit more cash for a 5770 and it will be solid.