Quote:
Originally Posted by pauldovi
Looks lik the Pentium D 965EE (3.73Ghz) is beating the FX60 in most benchmarks, although it is still getting beat in games. (That probably because they had HT on, HT should be turned off for games).
Jori beat me to it.
AT
reviews are one of the few sources of reliable information that i use.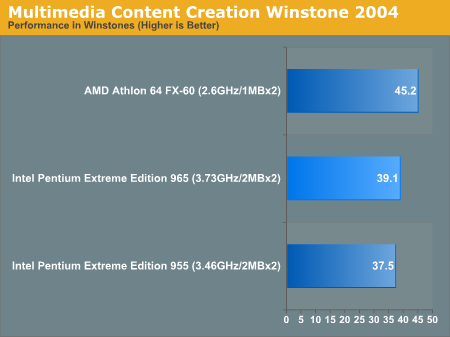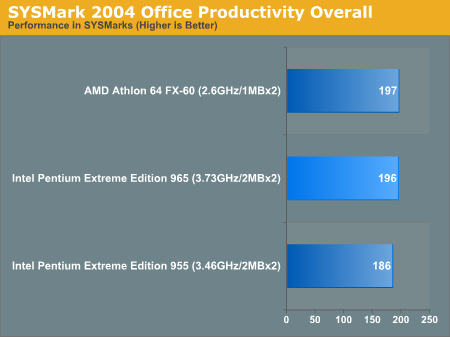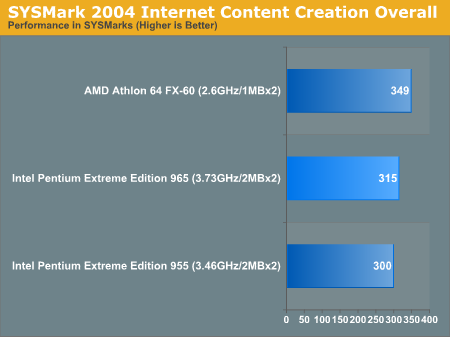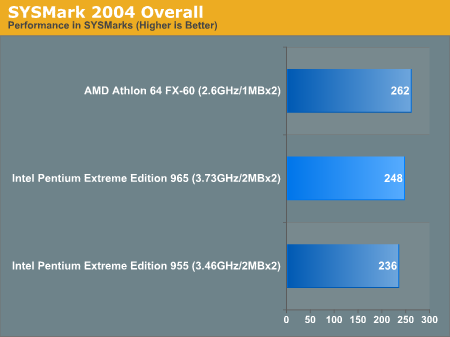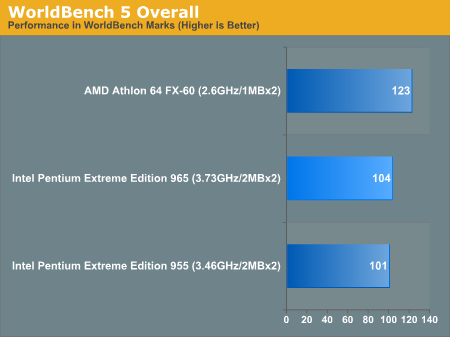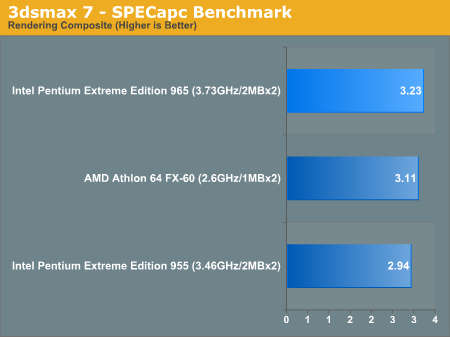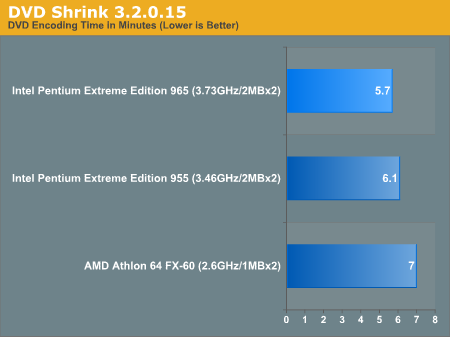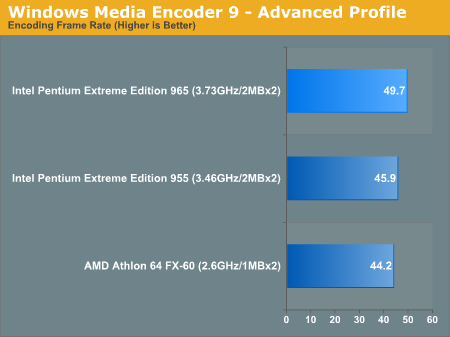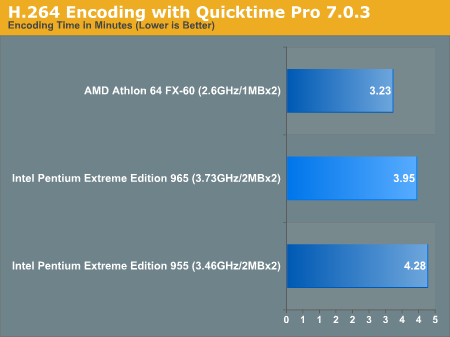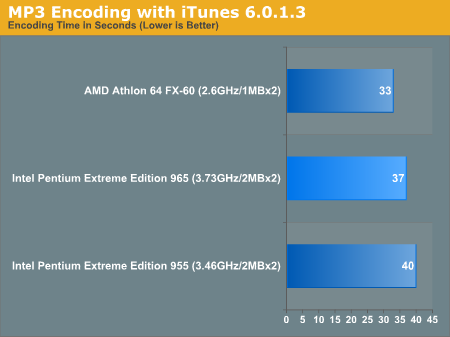 i'm just linking screens to prove a point regaring Pauldovi's comment. i'd like to know where he's reading his reviews from.
if you don't care about general windows benchmarking then check out the gaming benchmarks.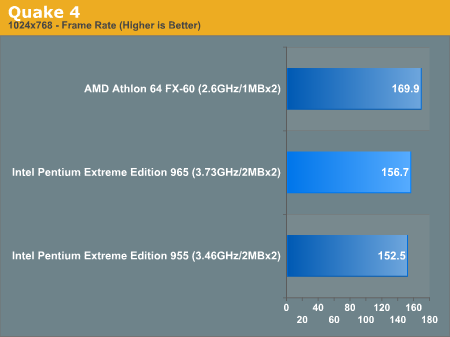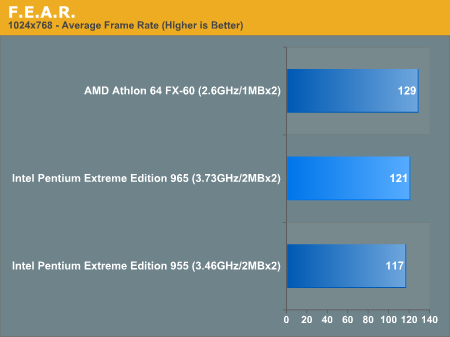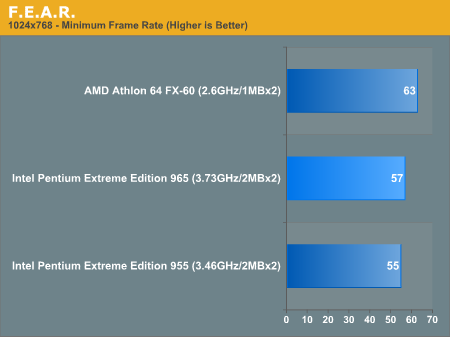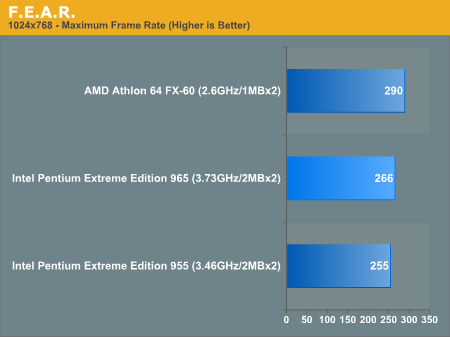 CPU
Motherboard
Graphics
RAM
AMD Opteron 175
Asus A8N32-SLI
eVGA 7950 GX2
Corsair 3500LL Pro 2x1024
Hard Drive
OS
Monitor
Keyboard
WD740GD + WD2500KS
XP SP2
Dell 2005FPW
Logitech G15
Power
Case
Mouse
Seasonic S12 600w
Antec P-180
Logitech MX510
View all
hide details
CPU
Motherboard
Graphics
RAM
AMD Opteron 175
Asus A8N32-SLI
eVGA 7950 GX2
Corsair 3500LL Pro 2x1024
Hard Drive
OS
Monitor
Keyboard
WD740GD + WD2500KS
XP SP2
Dell 2005FPW
Logitech G15
Power
Case
Mouse
Seasonic S12 600w
Antec P-180
Logitech MX510
View all
hide details