I built an odd ball setup, partly for the fun, and partly to meet my needs. I was also thinking about future upgrades, so I wanted something big the first time around.
Comparing my old Thermaltake 120 Ultra, my old temps were...
Idle: 38
Load: 70+
New temps are (AS5 has not cured for even 1 hour yet)
idle:24
load:53
Now, that is with a room temperature of 73 degrees and my cpu overclocked to 3.5ghz. Now I can overclock much more! I was hitting 85+ when I overclocked higher!
Well, here is the out of the ordinary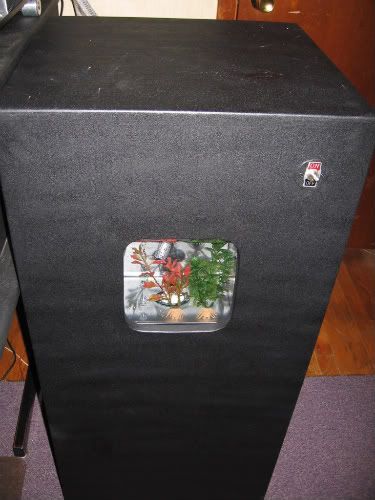 Yup! Its a fish tank. It was a cheap 1.5 gal all in one kit. Even has a light. I popped a hole in the bottom and now it is a reservoir.
Pump and electrical. Everything is running off of 120v. I used an extra converter sitting around to power the 12v fans.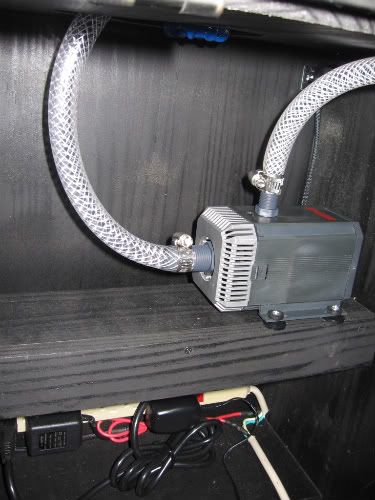 Here is the fans in a push pull configuration. They are 360mm.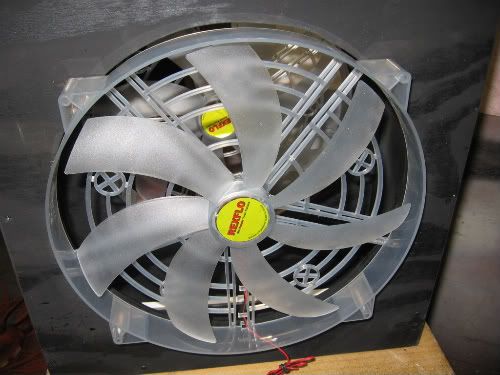 A picture of the radiator sitting in the fan shroud. I have not put the lid on because I want to watch for leaks.
The water block.
I'm not finished yet, but then again are we ever finished?
thanks
Edited by Nick7269 - 8/15/10 at 2:17am