Quote:
Originally Posted by
slickric21
Hi guys,
Anyone got this cooler on their 570 or 580 ???
I do and i'm worried about something.....
I've noticed that the VR sinks do not touch the component circled in red in this picture, yet the instuctions clearly show you are meant to apply thermal adhesive to these parts..implying they should touch !!!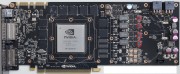 The VR sink is even stepped a little to look as though its been engineered to sit on the VR's and also those little chips.
Is it the same for a 480 aswell ? As the VR004 kit was desigend for those originally... maybe it isn't 100% compatible with the 5x0 series.
Its practically normal see post
here
for GTX 480.