Update 14 - Old case gone
Well this is a big step. I have pulled all my hardware out of the old case. It will be running on my desk until the new case is ready to accept the hardware. Tomorrow i will be draining the WC loop and working out the mounts for the radiator in the new case. I think after that i just need to get the HDD mounts ready and i should be good to paint. I also got a bit of money today for doing some odd jobs so i will have enough for painting
The 1156 mobo on the new motherboard tray. I needed to work out what extra cable management holes i needed.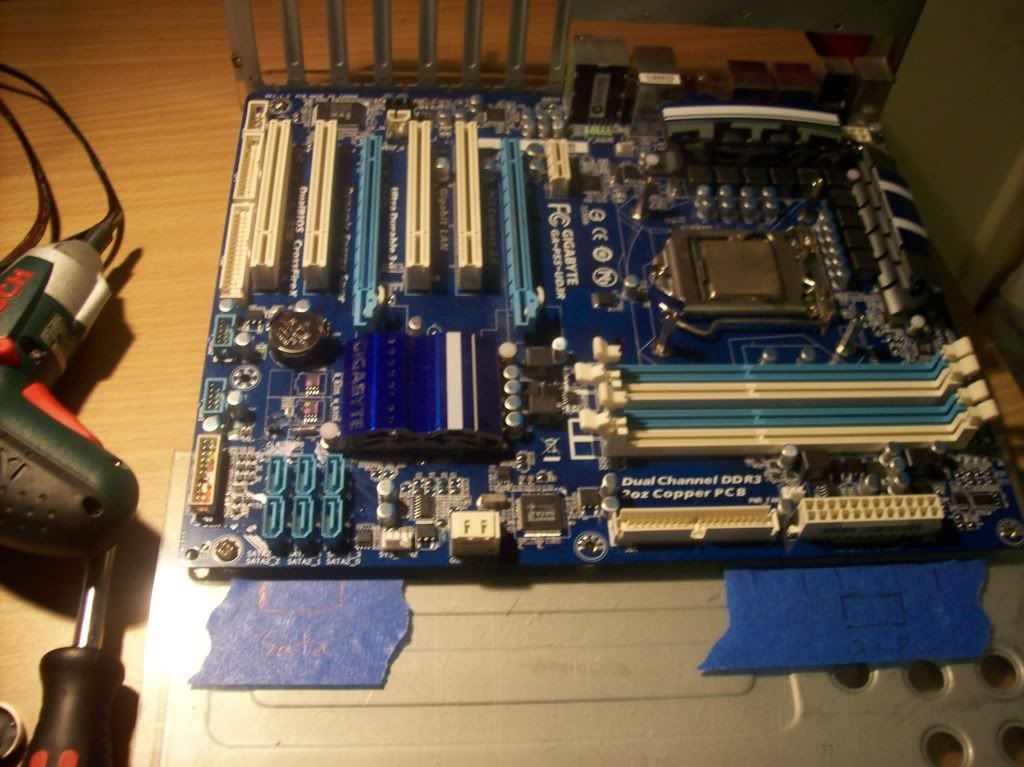 I had to take a few pictures to compare the old and new case size wise.
such a huge difference.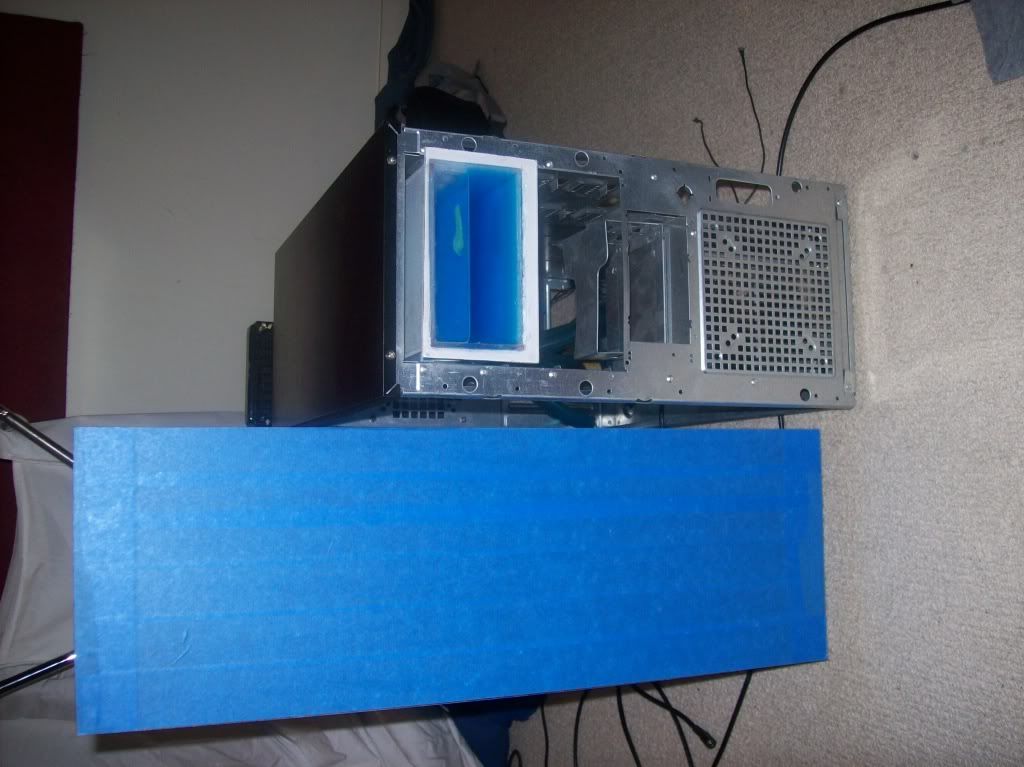 It doesn't look like it here but the new case is actually a good two inches shorter in length.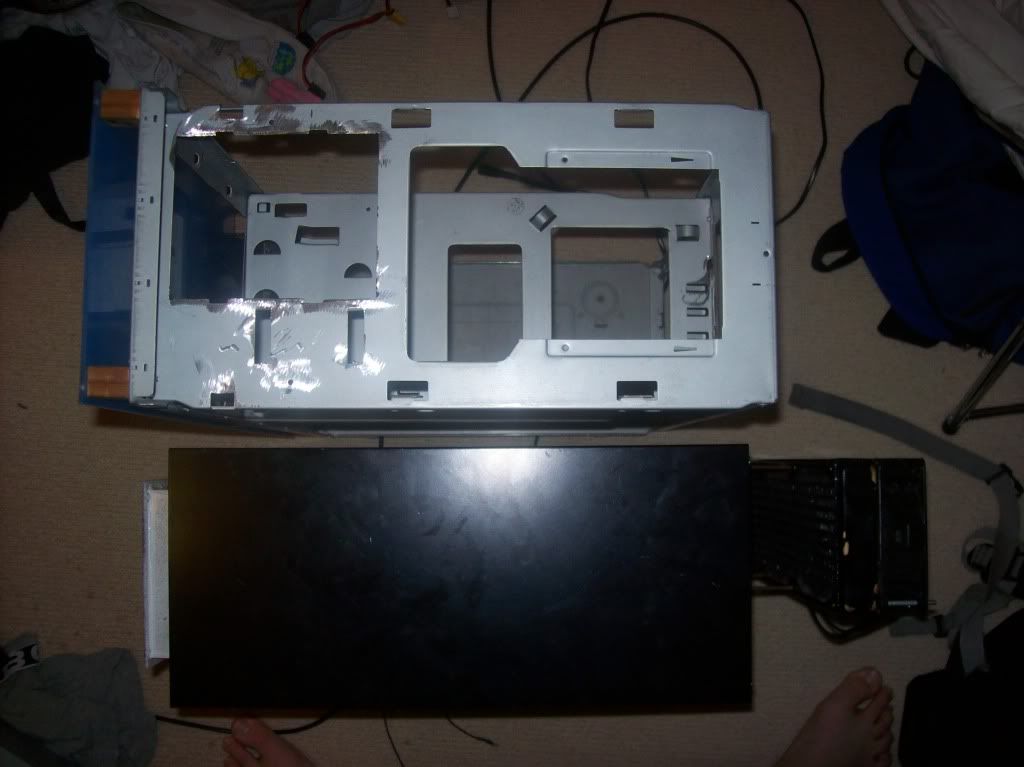 My computer set up on a box.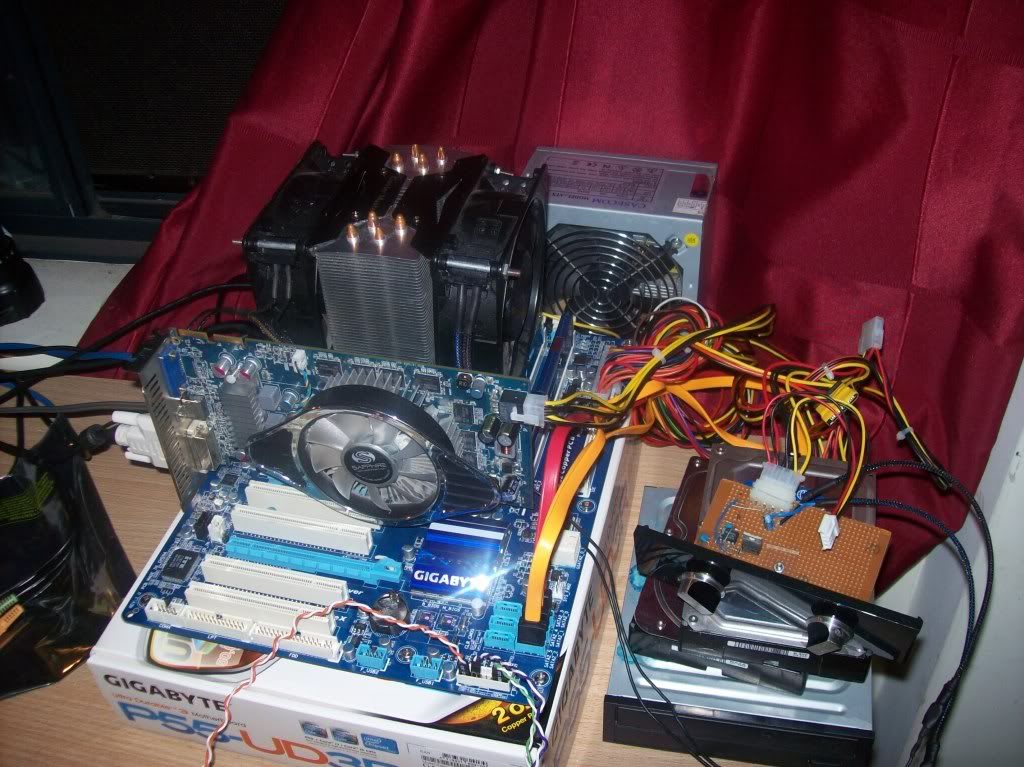 And my desk is also very messy now. After the changing of cases my room looks like there was a bomb inside a couple of cases. Parts are everywhere so i gotta sleep on the floor again tonight (or just not sleep
)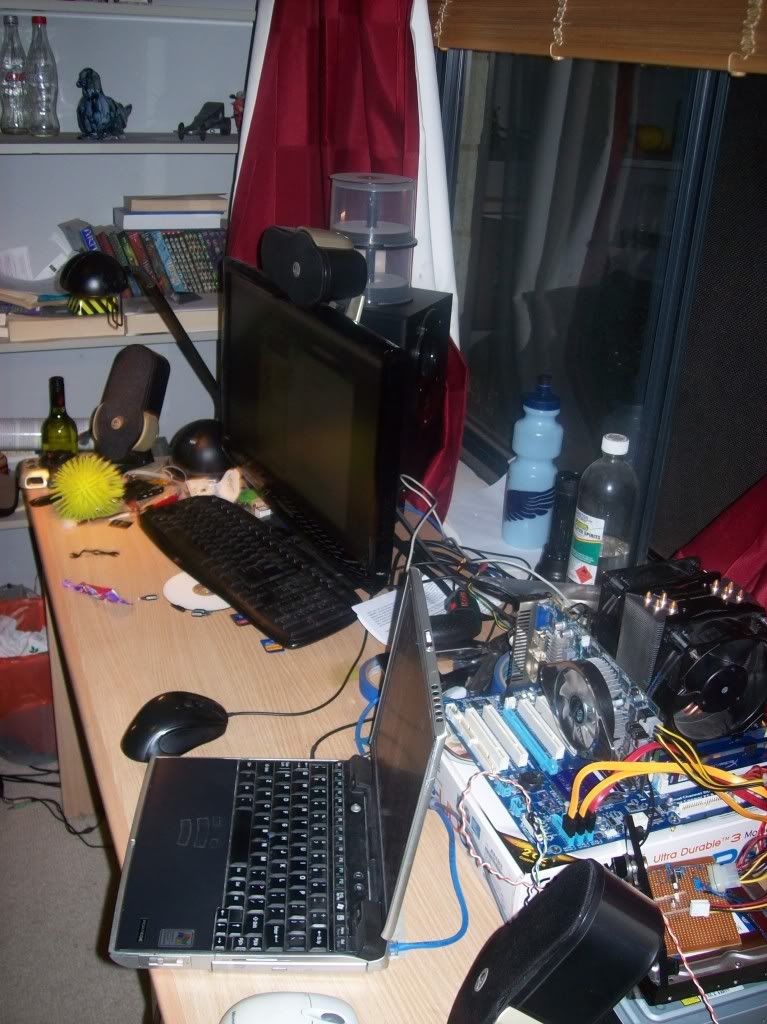 Stay tuned for some radiator goodness tomorrow