Quote:
Originally Posted by noxious89123
Holy flying moose! The Conroe is gonna rock! I still want an Opty though.
Ok, if that is not enough, look at how closely some of Intel's low end dual core processors (and AMD's beat them all) perform against the 165.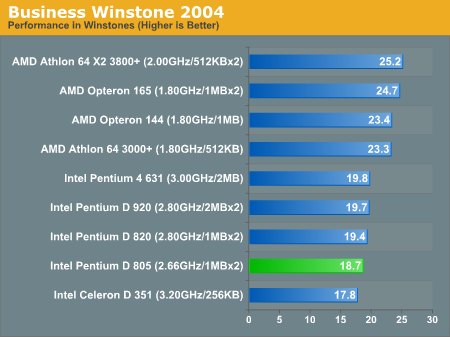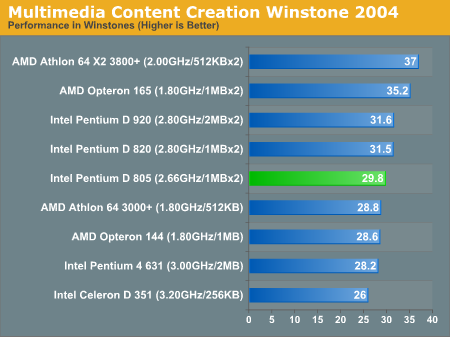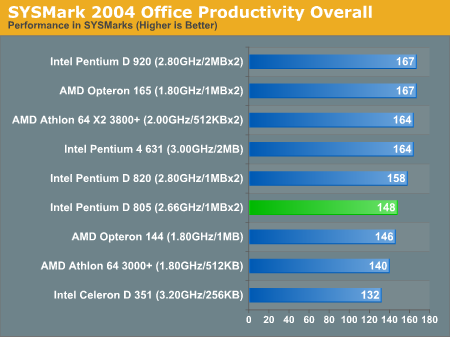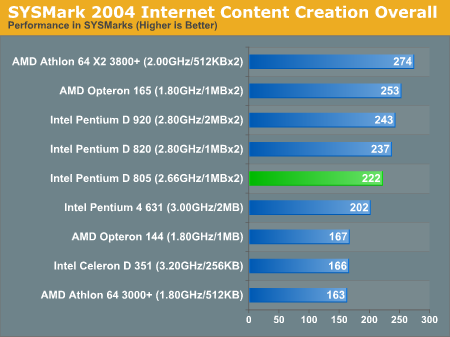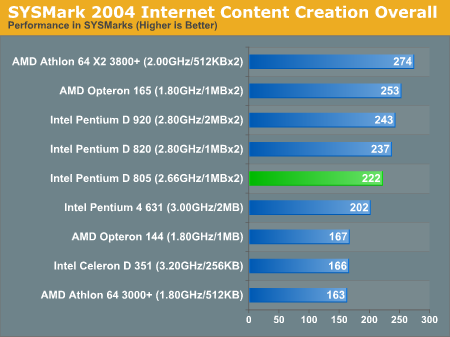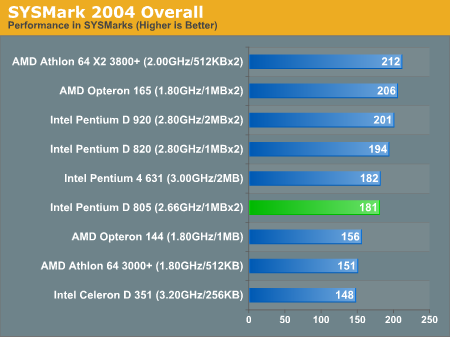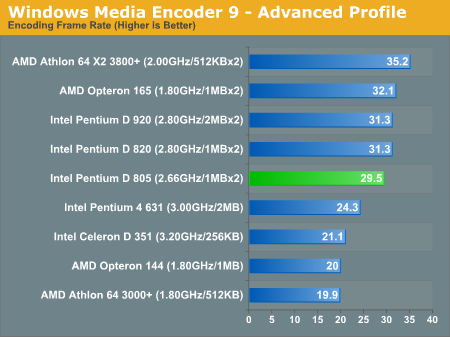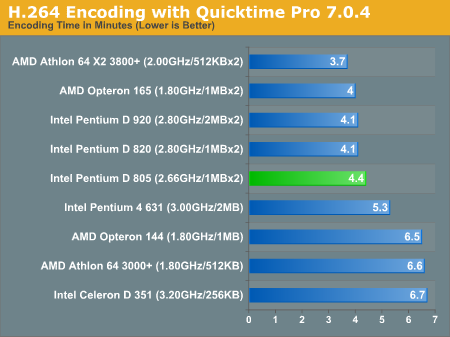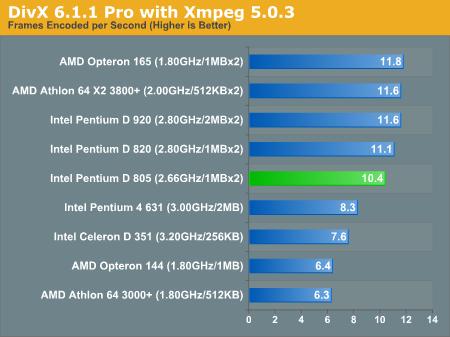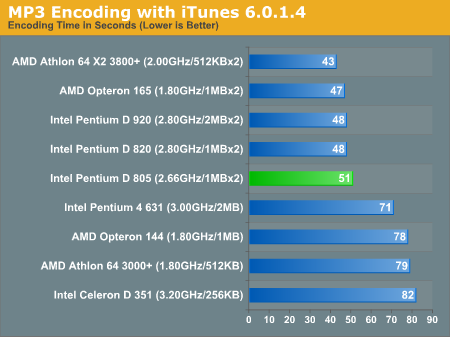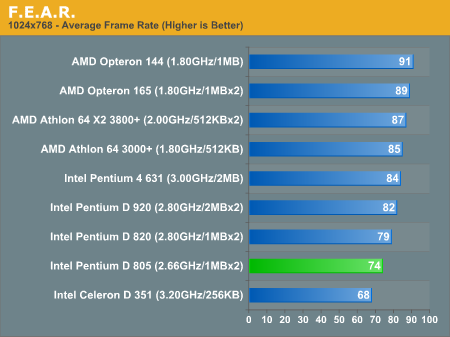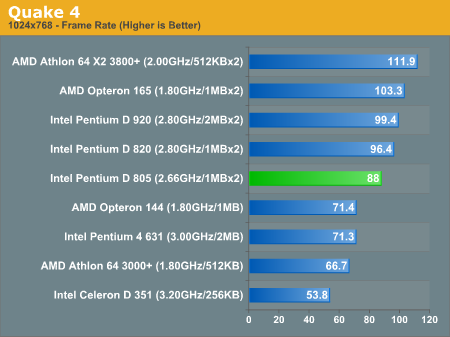 Hate to tell you but for $325 (newegg.com cost) the Opty 165 really is not worth it. Right now it is a good idea to pick up a cheap Intel dual core build, and then upgrade to the E6600 for $316. Considering that the E6600 stock a far better CPU than any Intel or AMD overclocked processor.
CPU
Motherboard
Graphics
RAM
Core i7 2500k
ASRock P67 Extreme4 Gen 3
AMD 7970
16GB DDR3
Hard Drive
Optical Drive
OS
Monitor
Intel 520 256GB
SATA DVD Burner
Windows 7 64 bit
Deal U2410
Keyboard
Power
Mouse
Adesso Mechanical
Silverstone OP650
Logitech G700
View all
hide details
CPU
Motherboard
Graphics
RAM
Core i7 2500k
ASRock P67 Extreme4 Gen 3
AMD 7970
16GB DDR3
Hard Drive
Optical Drive
OS
Monitor
Intel 520 256GB
SATA DVD Burner
Windows 7 64 bit
Deal U2410
Keyboard
Power
Mouse
Adesso Mechanical
Silverstone OP650
Logitech G700
View all
hide details