Hi guys, finally pull the plug and got this awesome looking board.
Did some initial overclocking @ 4,0GHz.
Started with Hyper Pi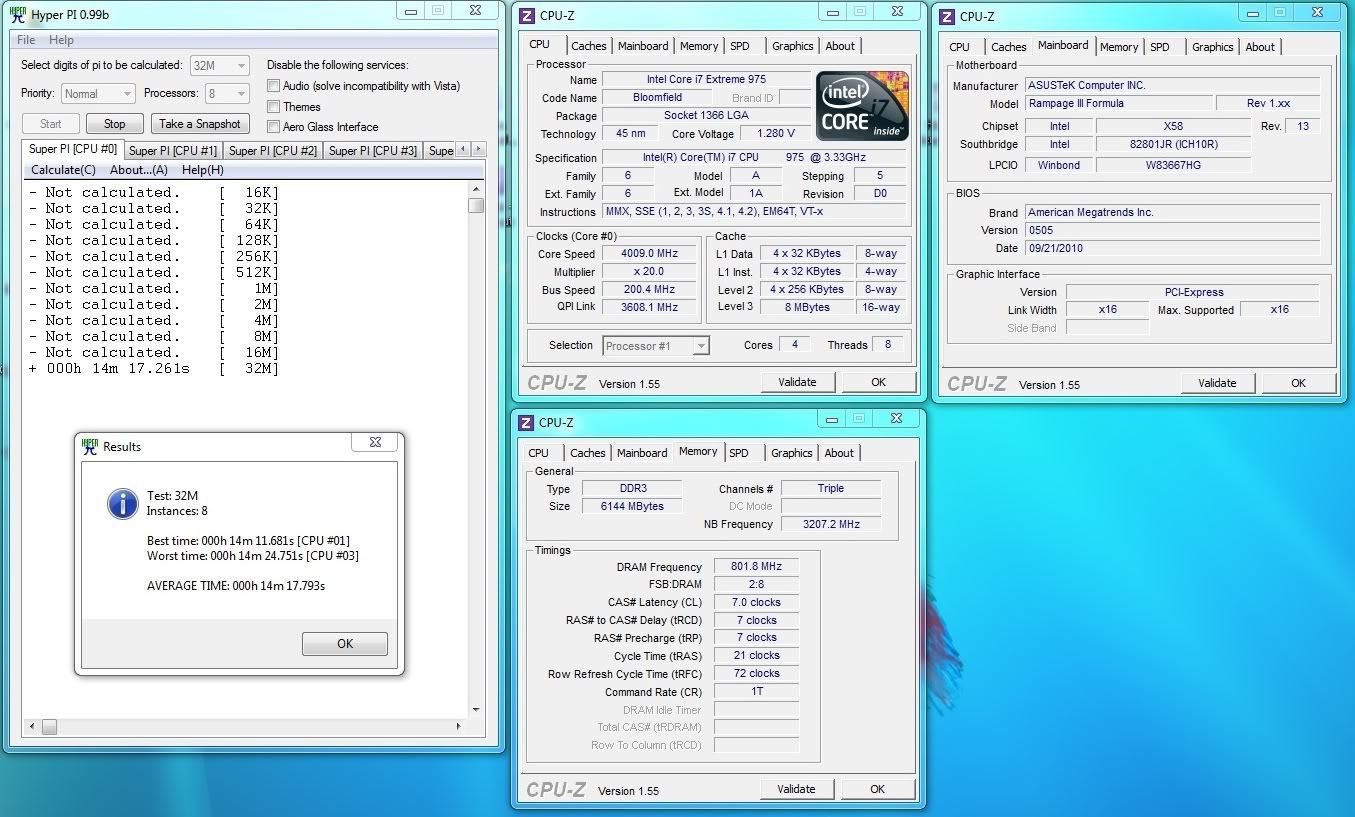 off to Memtest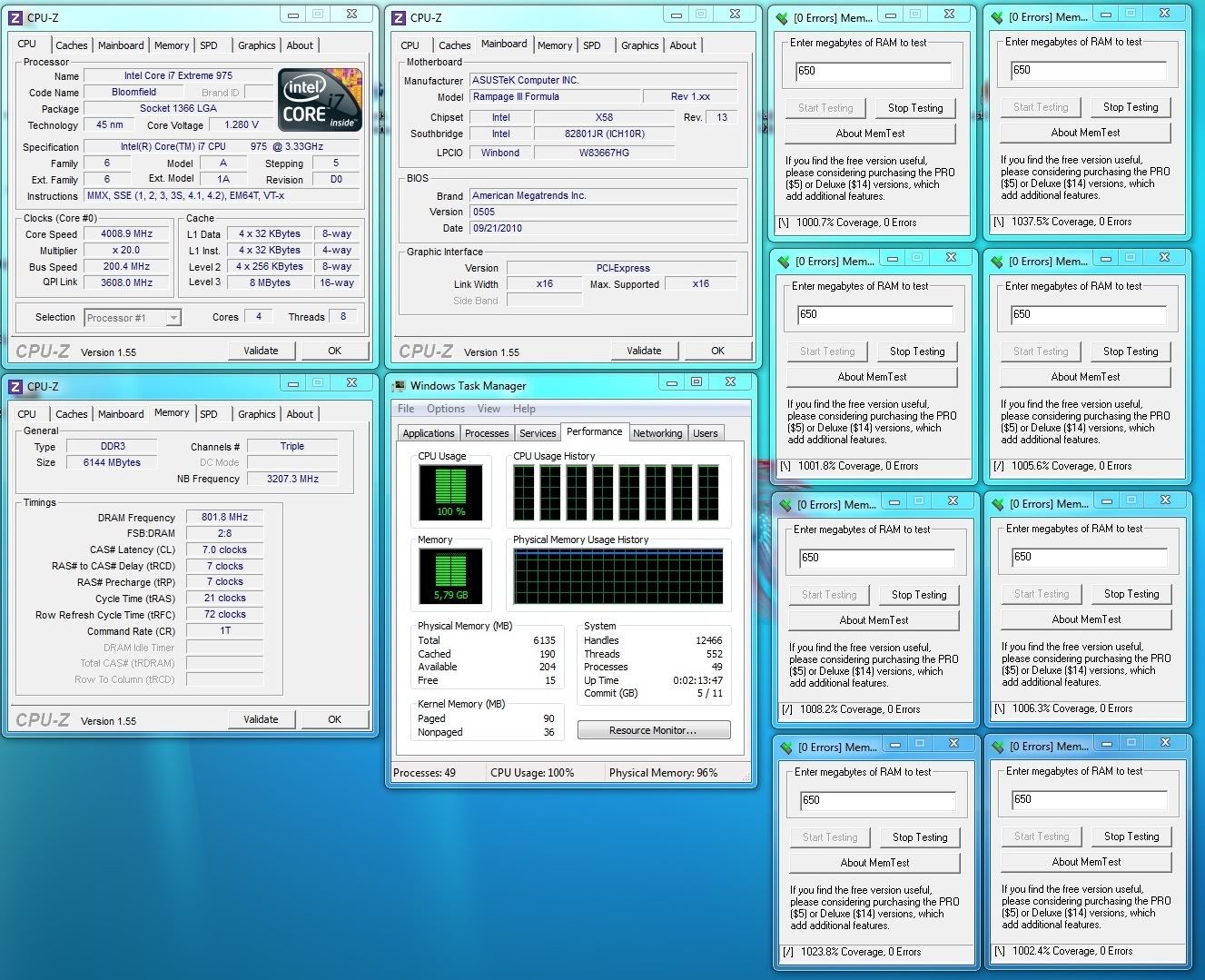 50 runs of LinX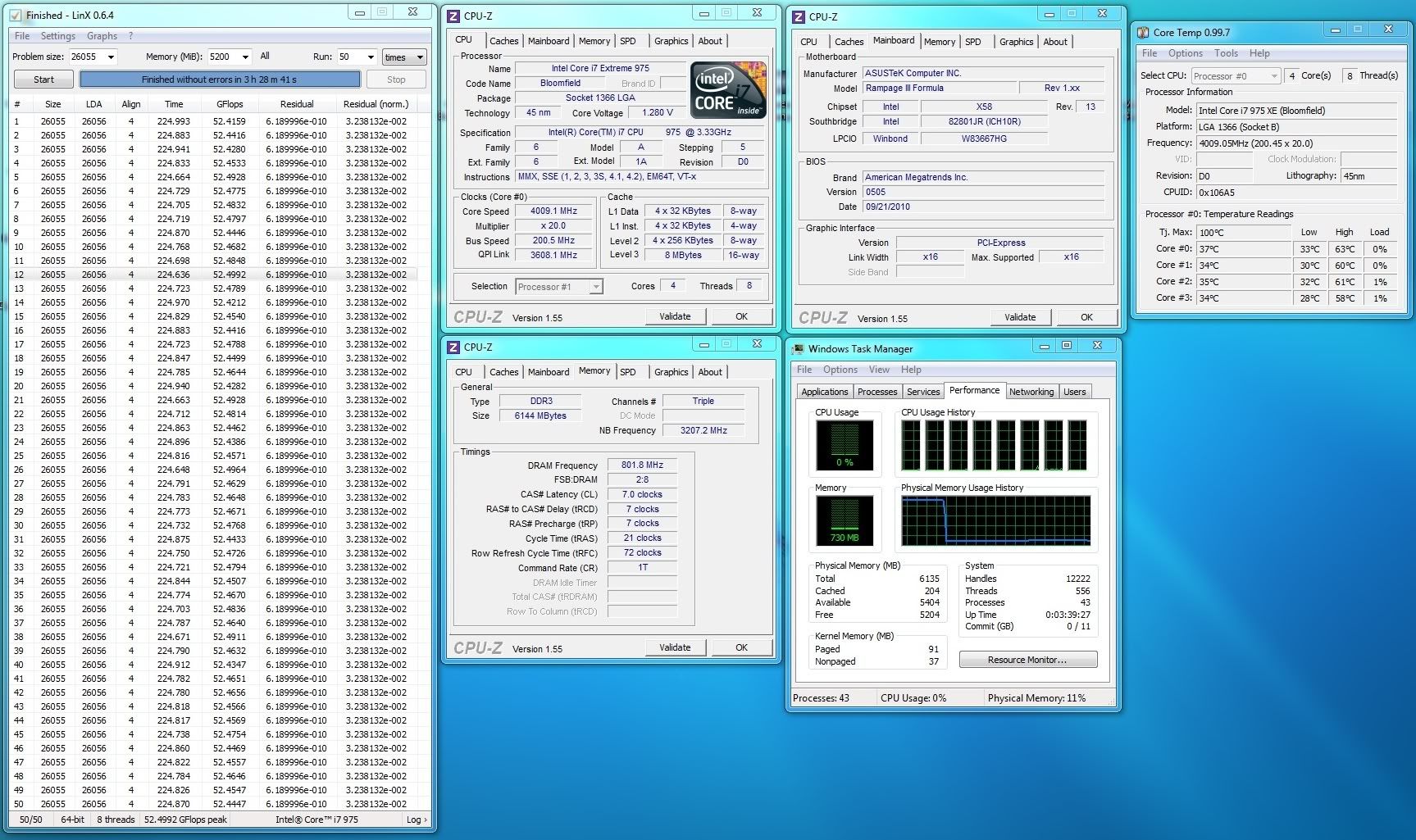 12hrs of y-cruncher stresstest with 5,2Gb load of memory
and finally 99 runs of Crysis Warhead @ 1920x1200 Enthusiast 4xAA Ambush with GTX 460 in SLI
Looking good as far as I´m concern, time to fine tune some voltage and also see if I can get some more GHz out of it.
CPU
Motherboard
Graphics
RAM
Core i7-2600K cooled by Heatkiller Rev 3.0 LT
ASUS P8Z68 Deluxe
EVGA GTX 580 SC in SLI cooled by Koolance VID-N...
2x4GB G Skill RipjawsX 1600C8
Hard Drive
Optical Drive
OS
Monitor
Intel SSD 510 120GB / 250GB + WD Black Caviar 1TB
Samsung DVD
Win 7 64-bit
Samsung 2443BW @ 1920x1200
Power
Case
Corsair HX850
Lian Li PC-343B
View all
hide details
CPU
Motherboard
Graphics
RAM
Core i7-2600K cooled by Heatkiller Rev 3.0 LT
ASUS P8Z68 Deluxe
EVGA GTX 580 SC in SLI cooled by Koolance VID-N...
2x4GB G Skill RipjawsX 1600C8
Hard Drive
Optical Drive
OS
Monitor
Intel SSD 510 120GB / 250GB + WD Black Caviar 1TB
Samsung DVD
Win 7 64-bit
Samsung 2443BW @ 1920x1200
Power
Case
Corsair HX850
Lian Li PC-343B
View all
hide details