Success!
RS240 up top w/ 2 NZXT 120mm fans and a Phobya Xtreme 200mm w/ a 200mm NZXT. Both rads have cold air pushing though them and into the case.
Next time I order from
Preformance-PCs.com
I will replace the 45 going from the res to the Phobya w/ a 90. I will be upgrading my GTX470 to a 580/590 in a month or two and I will put that under water too.
My temps dropped form 75c to >50c while folding compared to my H50.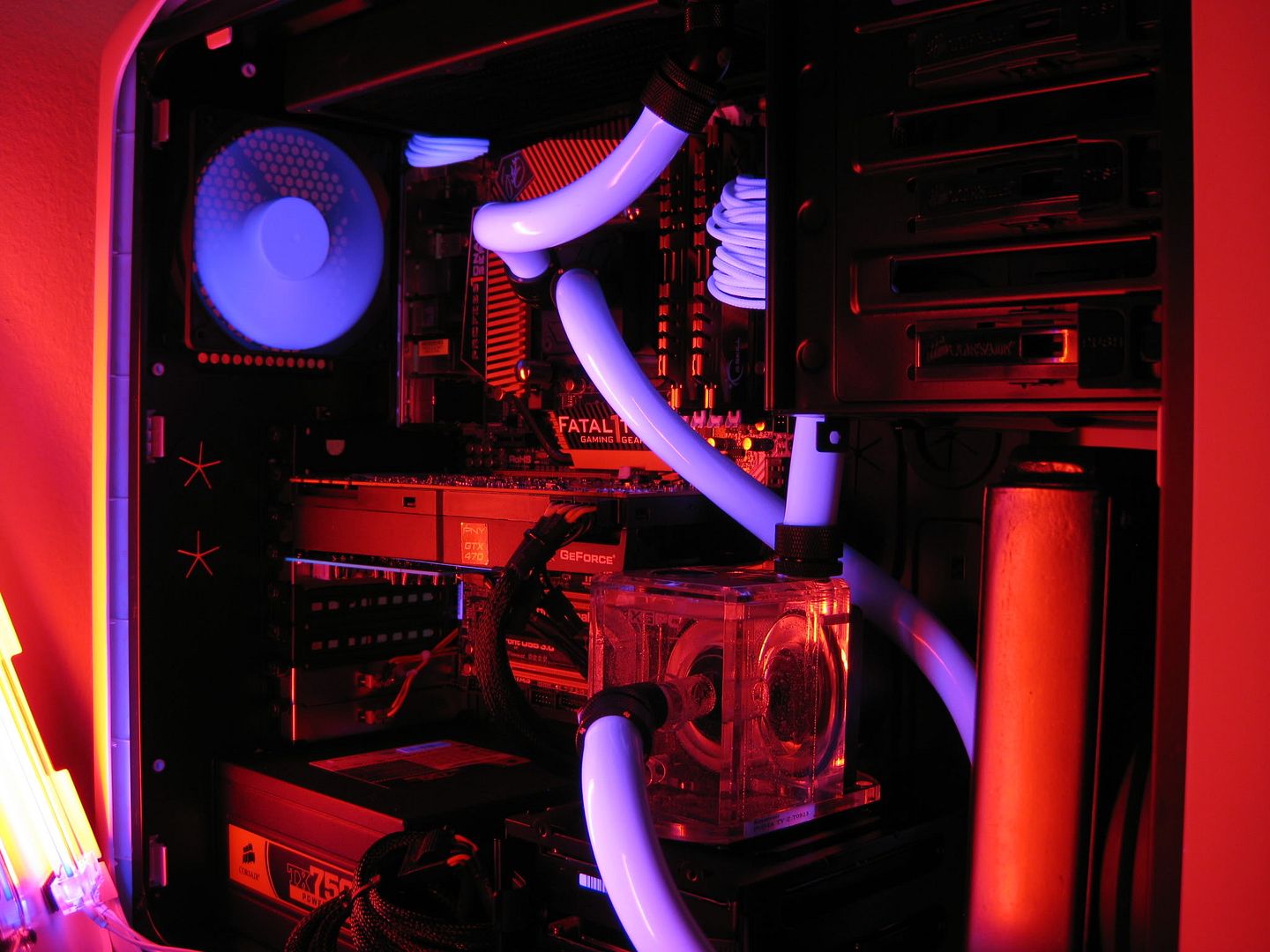 Edited by ElementR - 6/22/11 at 4:57pm