Hello all!
I've just switched my new build over from an Antec 300 to the 600T SE in white, and what a difference it makes! I was getting frustrated with trying to get the cables looking tidy in the Antec 300 and realised I wasn't really getting anywhere, so I swapped out for the 600T. I'm amazed by the quality, thought the Antec 300 was well made but the 600T is on a whole new level. Cable management is so much easier in this case and I love the white LED fans.
The Corsair H80 fits perfectly at the rear (set up as intake). Was considering removing the top 200mm fan and mounting it there but my temps seem pretty good so far with it mounted at the back.
Here's some pics of my new build, let me know what you think
. Only thing I don't like too much at the moment is the wires showing at the bottom of the mobo for the front panel IO and power/reset switches. Maybe I will have to braid them.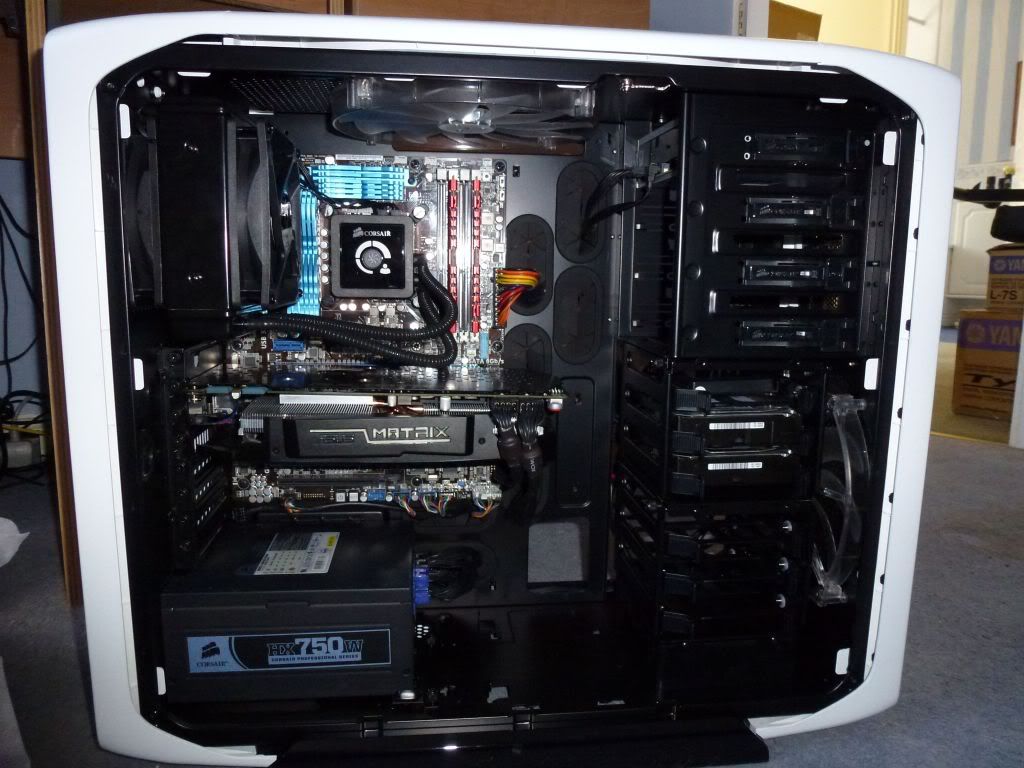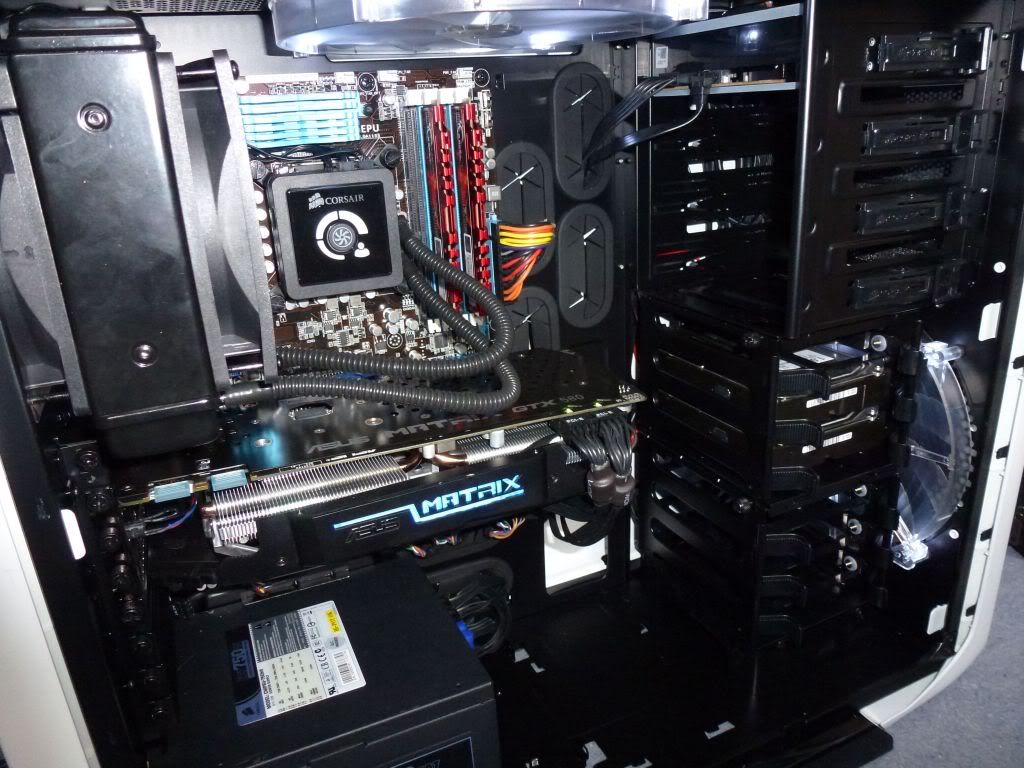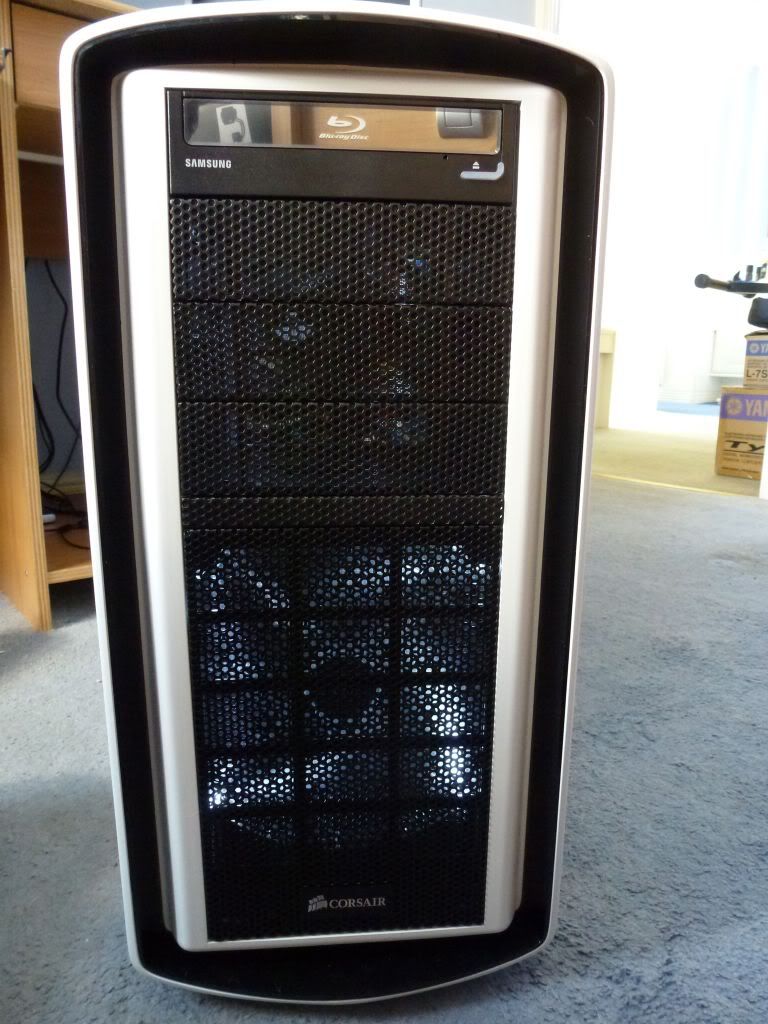 Here is the back. Did what I could with cable management by using cable ties. Maybe some room for improvement if I spend a little longer on it I guess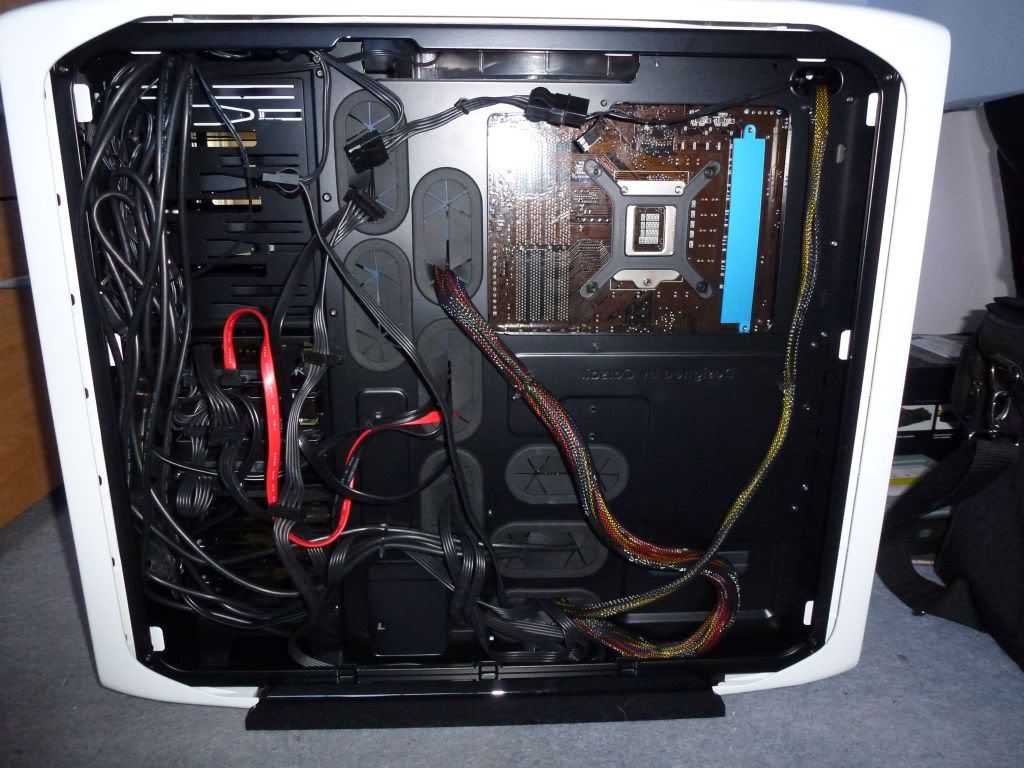 CPU
Motherboard
Graphics
RAM
Intel Core i7 2600K
Asus P8Z68-V Pro
Asus GTX 580 Matrix
2 x 4GB G-Skill RipjawsX DDR3 1600MHz
Hard Drive
Optical Drive
OS
Monitor
OCZ Vertex 3 120GB, 2 x WD Caviar Black 1TB
Samsung BD-R/DVD-RW
Windows 7 Professional (x64)
Samsung BX2350
Keyboard
Power
Case
Mouse
Logitech Illuminated
Corsair HX750
Corsair Graphite 600T SE White
Logitech Performance MX
View all
hide details
CPU
Motherboard
Graphics
RAM
Intel Core i7 2600K
Asus P8Z68-V Pro
Asus GTX 580 Matrix
2 x 4GB G-Skill RipjawsX DDR3 1600MHz
Hard Drive
Optical Drive
OS
Monitor
OCZ Vertex 3 120GB, 2 x WD Caviar Black 1TB
Samsung BD-R/DVD-RW
Windows 7 Professional (x64)
Samsung BX2350
Keyboard
Power
Case
Mouse
Logitech Illuminated
Corsair HX750
Corsair Graphite 600T SE White
Logitech Performance MX
View all
hide details