Quote:
Originally Posted by rockcoeur;15251780 
You know he didn't really do it, right? He said he photoshopped it, you can see it on the front top of the case.
Doh! He was talking about doing it a while back, so when I saw the pic.....
Oh well, when he does it he'll have gotten rep in advance....
Quote:
Originally Posted by sused;15258087 
hey guys.
i had some time yesterday and i tried to do some voltage measurments. i unplugged fan from one connector and attached my multimeter to this cable. but multimeter shows allways 11.80V (+-) and i turned controller knob all the way down and up but no change on multimeter. then i plug fan back into controller (instead of multimeter) and fan is significantly slower/faster when im turning the knob up and down (so fan controller works). finaly my question - how to measure the voltage of fan controller? am i doing something wrong? should i measure the voltage with plugged fan?
That's weird. You're sure you were measuring 12V to GND, and not to or from the TAC line? Leave the fan plugged in and measure at the back of the connector where the wires go in. On a 3 pin fan line, it should be red to black (in most cases). It seems manufacturers don't bother following the same color codes when they change the number of wires in a connector, and will often take the 12V line (yellow in a molex) and change it to red when converting to a 3 pin fan connector. This leaves yellow in a 3 pin fan connector for the TAC signal. I have nothing nice to say about this practice. Red should always be 5V, and yellow should always be 12V, and of course black for GND. If the wires are all black then you should be measuring from an outer wire to the centre wire. Centre should be 12V, one outer is the TAC and one is GND. Use your multimeter to make sure which is GND.
Quote:
Originally Posted by
Robilar;15262087
Why they don't have mount holes on both sides of the fan is beyond me.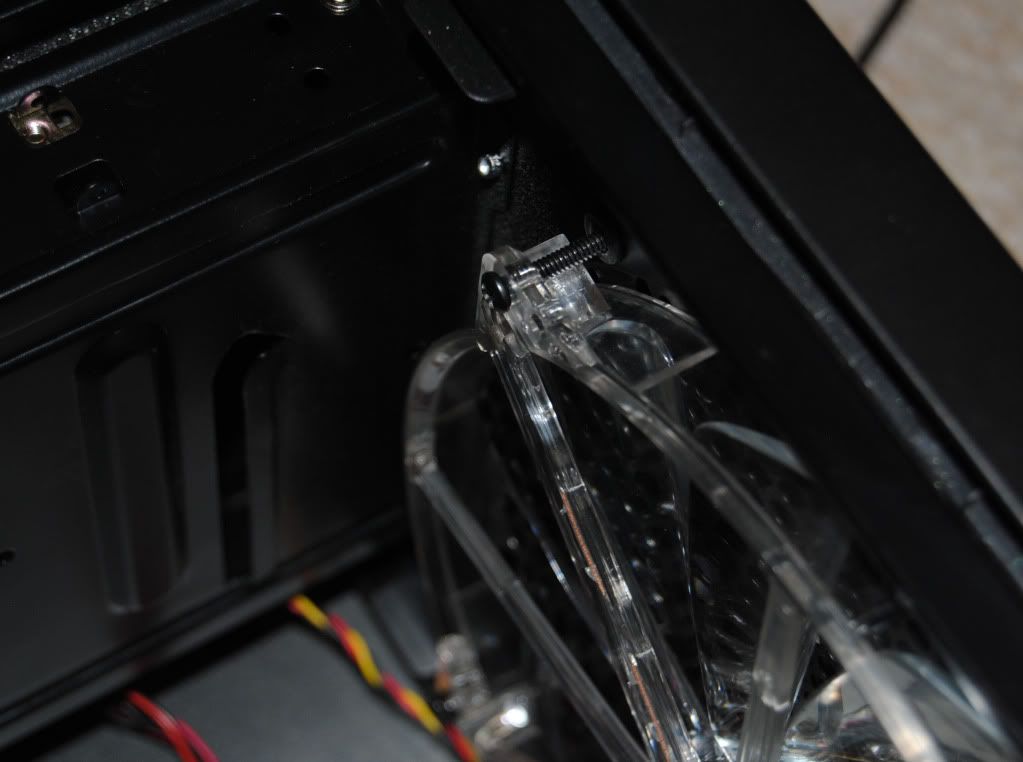 Agree 100%. I mean, what, another 20 cents worth of plastic? The stock Corsair 200mm fans in my case where like that too. I wanted to move the fan from the inside to the top fan enclosure, but the fan only had mounts on one side. (AAARRRGGGG!!!!!). I feel better now...(sys looks sweet BTW).
Quote:
Originally Posted by
Evocarlos;15264607
...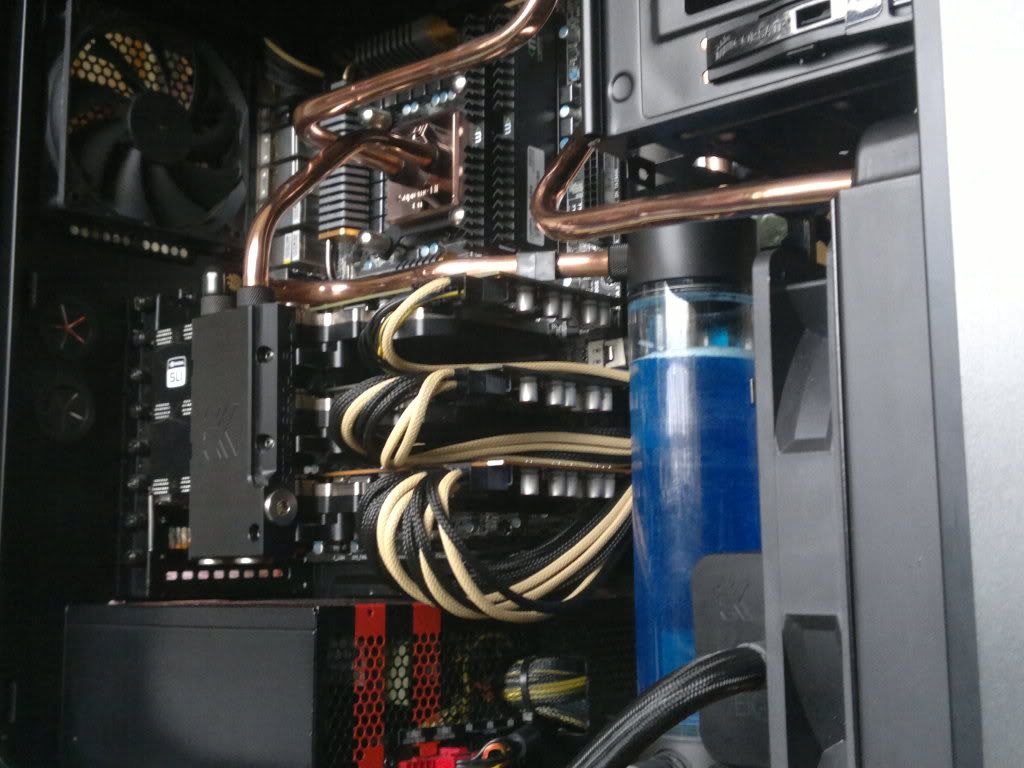 That's amazing! I think it looks way better than rubber/plastic hoses. I'm surprised more people don't use copper. Is it more prone to leaking or something? You just use a plumbers pipe bender? Do you flange the ends?