Not a big update but here it is :
The parts in the case is mainly black and the green PCB of the video card was too apperant and disturbing. I got the idea of making a slot cover top of it.
I cut a piece of plexi glass same dimensions of the PCB and painted it black. It looks plain but will do smtg about it later...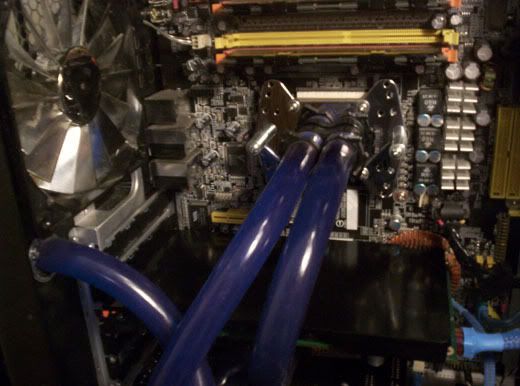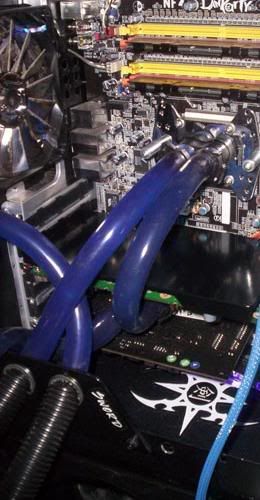 CPU
Motherboard
Graphics
RAM
Xeon 3110
E-750i FTW
Evga 8800GT SC
4x1GB G-skill
Hard Drive
Optical Drive
OS
Monitor
250GB WD 16MB cache
Samsung SH-182D DVD-RW
Windows XP Pro
24'' HP w2408h
Keyboard
Power
Case
Mouse
Logitech G11
Enermax Liberty 620W
Ultra Aluminus (modded)
Razer Deathadder
Mouse Pad
Core Pad - Eyepad
View all
hide details
CPU
Motherboard
Graphics
RAM
Xeon 3110
E-750i FTW
Evga 8800GT SC
4x1GB G-skill
Hard Drive
Optical Drive
OS
Monitor
250GB WD 16MB cache
Samsung SH-182D DVD-RW
Windows XP Pro
24'' HP w2408h
Keyboard
Power
Case
Mouse
Logitech G11
Enermax Liberty 620W
Ultra Aluminus (modded)
Razer Deathadder
Mouse Pad
Core Pad - Eyepad
View all
hide details