well i was just sitting in my room and looking at all the playstaion 2 spare parts i had lying about and thought, hey..why dont i make some cooling device for my ram...so i did...its made from 2 playstation 2 exhaust fans connected upto a molex connector...and boy do they move air....and make noise too...but for such small fans they really do well...also one of the fans was a Nidec...i was suprised that sony was usin nidec fans in their version 8 ps2's....anyhoo here it is....btw yes i know 2 fins have broken off of one of the fans..sadly it had to be the nidec one..because in my testing phase it accidently touched the pc case and the fins flew off.
.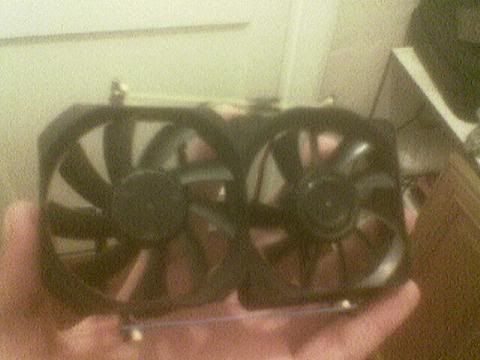 then i decided to spray paint the fan fins goooold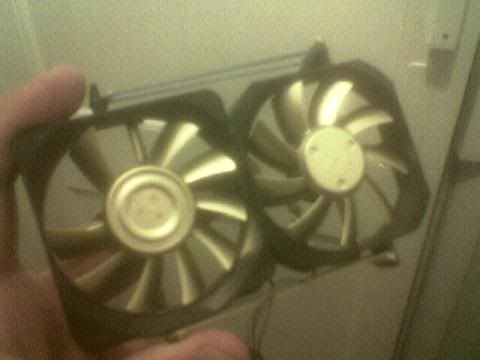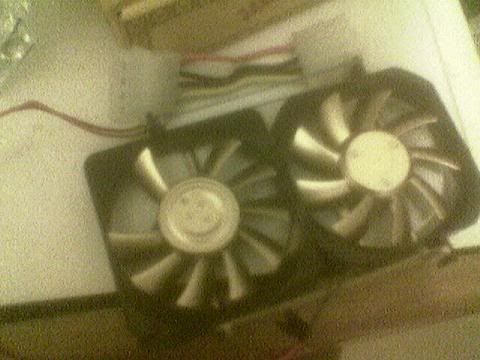 and here it is cooling my ocz golds....cooled by gold fans...how nice
..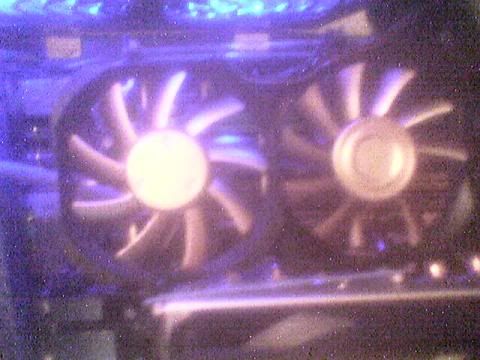 and yes that is the stock BT fan...but painted gold also..ooooo