so while im preparing to get my bench setup done and looking for different ideas i ran across this and felt i should share the info.
reading the info i saw that this product costs about $29.00 and should cover about 25 motherboards.....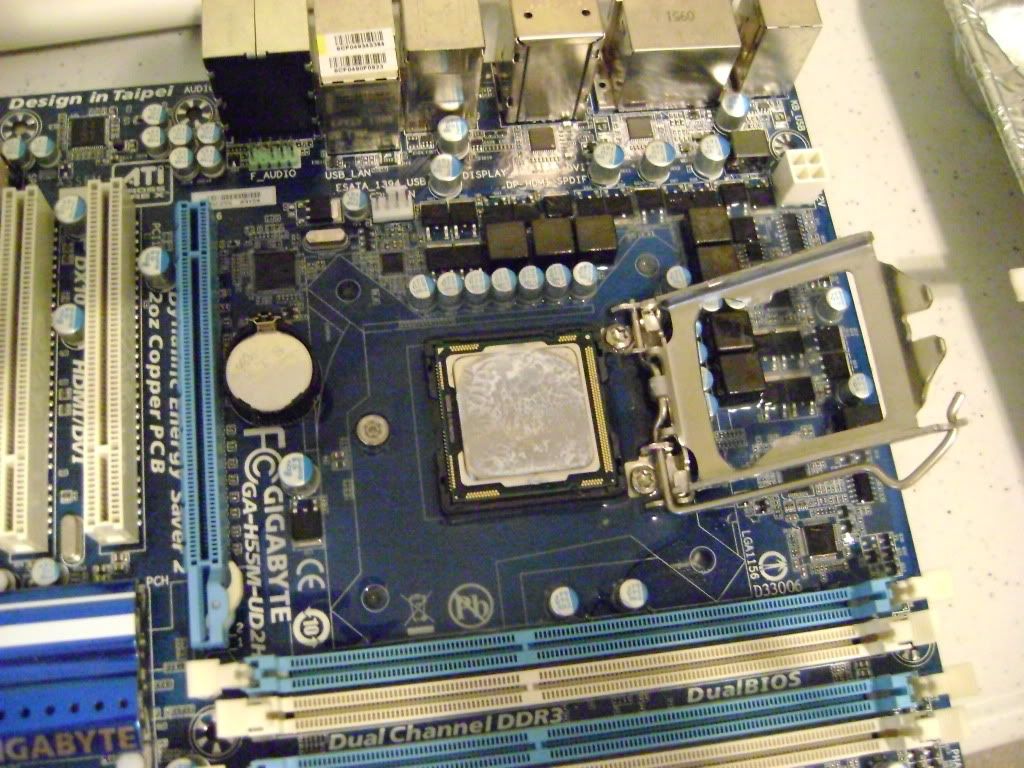 Quote:
Now for the application :

You mix equal amounts of part A with part B in a small container. I use a small plastic or paper cup while Splave has used a small plastic sandwich bag which he cuts off a small corner and squeezes like a pastry chef decorating a cake. I still lol when I envision him wearing one of those chef hats benching.

Before we go further I must warn of not getting any Dragon Skin in the cpu socket area as it does tend to flow and balance itself out. I always install a chip before applying, but one member of our team did report he managed to let some seep into the socket area. He moaned about it being a pita to clean out...he now tapes the perimeter of the chip before applying Dragon Skin.

After mixing I pour the mixture around the cpu area then use a small artist brush to push it into smaller areas of the board such as between caps, ect.
I have seen no need to treat vast areas of the mb so far...I only cover a few inches diameter around the cpu socket area. Once applied it will fully cure in about 45 minutes and is ready for use. I use it on the back of the mb as well.

As long as it is not disturbed this application will last indefinately. There really is no need to ever remove it. Even for non benchers...system builders using water loops will find this useful. How many times have you heard of system leaks and water accidents taking out components? Dragon Skin will stop this dead cold. I hope this answered your questions fully
http://www.benchtec.co.uk/forums/showthread.php?t=6959
found Here
http://www.smooth-on.com/Dragon-Skin...tml?catdepth=1
us S.E. Michigan guys can get it here
http://www.tfbplastics.com/rubber/si...trial-kit.html
so who is gonna be the 1st to try it?
CPU
Motherboard
Graphics
RAM
2600k, 2700k, 34 lga 775 chippers
z68x-ud4, MIVE, Commando's, and crap
FX5500, 6970, 6670, 4890, and junk
Team D9's/ Ballistix D9's, Muskin Hypers !!
Hard Drive
Optical Drive
OS
Monitor
C300 / WD 500 / 640 Caviar Blue
Asus Lightscribe / LG
Win7/Vista/XP/Server 08 EE
Acer P235H 1920 X 1080 HD
Keyboard
Power
Case
Mouse
Logitech Ill.
Mushkin 1200 Joule
CM690 II Adv/Tech Bench
DiamondBack 3G
Mouse Pad
eXactMat
View all
hide details
CPU
Motherboard
Graphics
RAM
2600k, 2700k, 34 lga 775 chippers
z68x-ud4, MIVE, Commando's, and crap
FX5500, 6970, 6670, 4890, and junk
Team D9's/ Ballistix D9's, Muskin Hypers !!
Hard Drive
Optical Drive
OS
Monitor
C300 / WD 500 / 640 Caviar Blue
Asus Lightscribe / LG
Win7/Vista/XP/Server 08 EE
Acer P235H 1920 X 1080 HD
Keyboard
Power
Case
Mouse
Logitech Ill.
Mushkin 1200 Joule
CM690 II Adv/Tech Bench
DiamondBack 3G
Mouse Pad
eXactMat
View all
hide details