Quote:
Originally Posted by
kilimats
lol?
My goal is not to crossfire but to obtain an ultra quiet computer
Stock 6870 Heatsink:
20% fan idle = 62 degrees (Near quiet)
Auto fan in 3D game = 67 degrees (NOISY)
6870 with Thermalright Spitfire
(only fan in my case is the inaudible 200mm at the top with very very low airflow)
Fan less idle = 52 degrees
Fan less gaming = 83 degrees
Pictures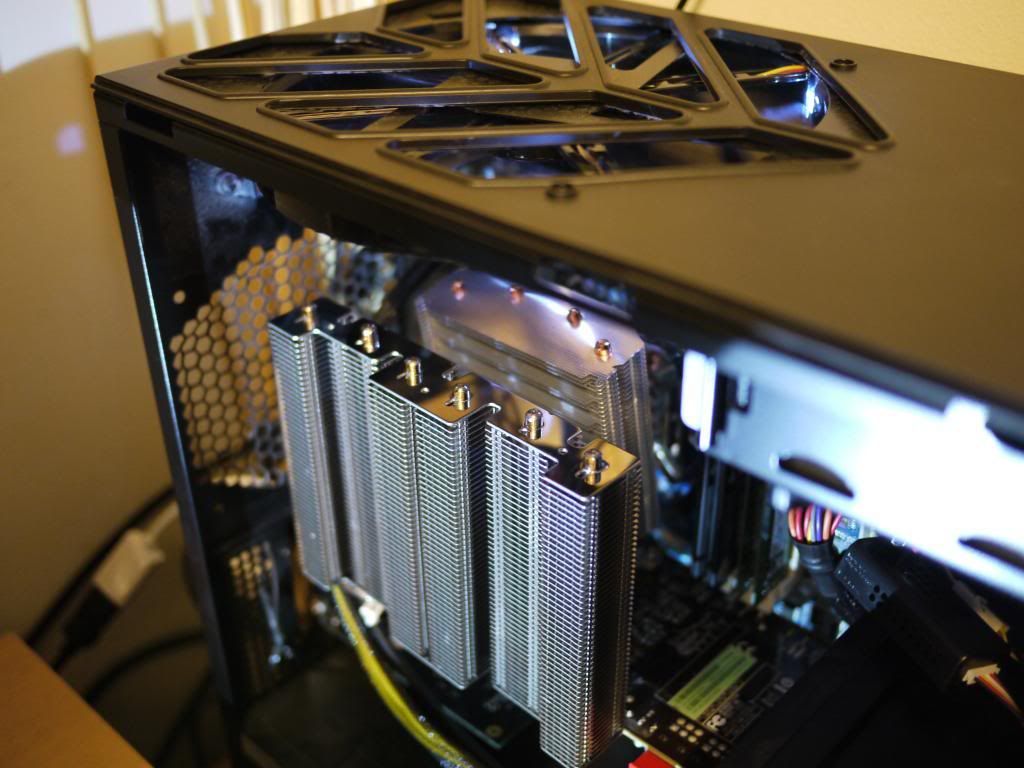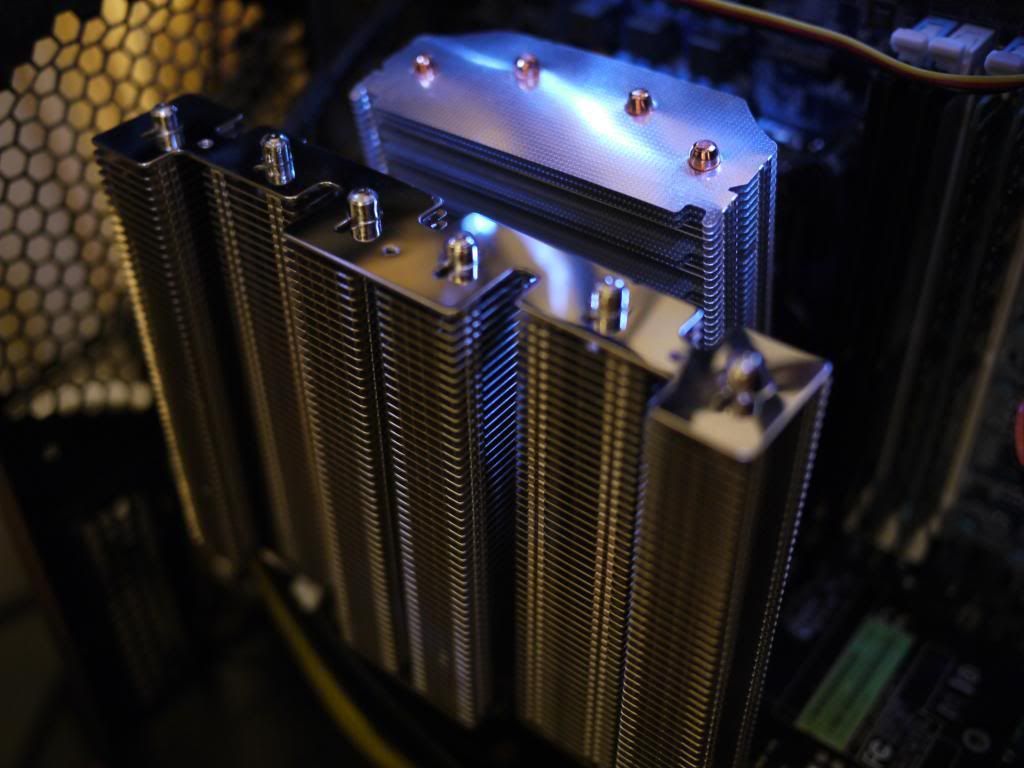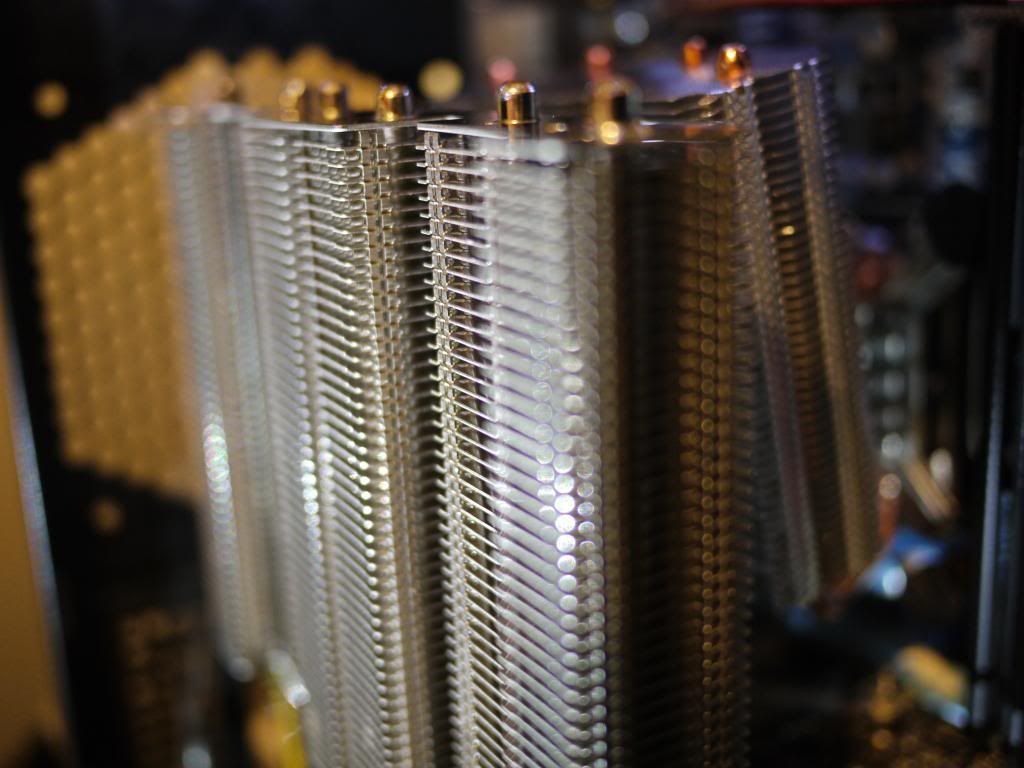 Here we go.
If I can install that but have it pointing downward with a fan on it, it will overlap the bottom card, but there will be more than enough room for them both to be in adjacent PCI-E slots, instead of bottlenecking my system by having one in an x16 slot and the other in an x4 slot.
Does anyone know how these perform with a fan attached to them? Right now with the Icy Visions I have installed, I am impressed with the temperature, so I just wonder if I will get similar performance with this thing.
EDIT: Well, I just had another thought...I used thermal adhesive to put the vram sinks on the card, and I don't know the clearance of those heatpipes over the vram on that Spitfire.
I think I really ****ed my hardware up, I got too gung-ho.
Edited by Barash - 11/3/11 at 11:22pm