Quote:
Originally Posted by
nerdybeat
I also notice anywhere from 5C to 15C difference on my GPUs.. The top one being the hotter one obviously. Nothing some good Afterburner fan profiles and some noise canceling headphones can't fix =)
With fans ~45% I never see temps above 80C under gaming load. Idle temps between the two GPUs yield ~10-15C difference, but they close to 5C-10C difference when under load. I had to actually add a 120mm fan in my case pointing right at them for extra air flow... as seen below (the white block. I took that pic before adding the fan.)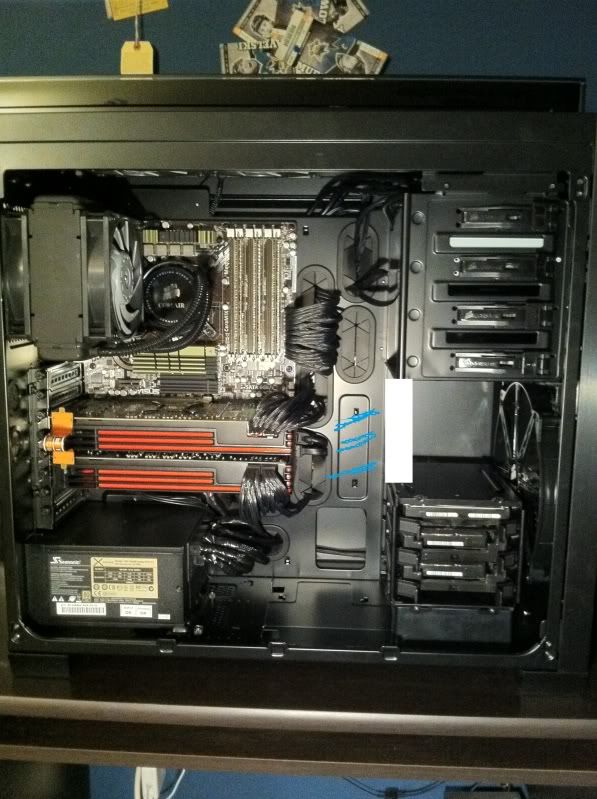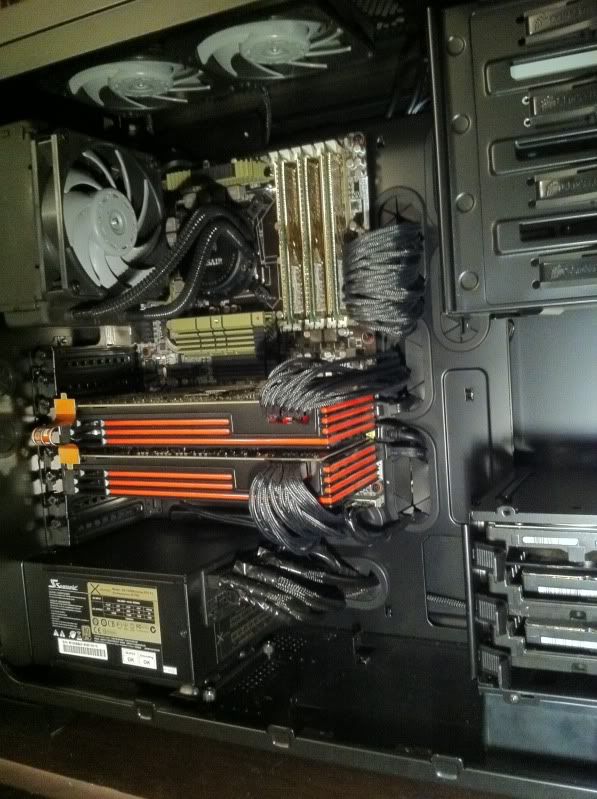 I can't quite fit the card on the bottom 8x slot... so both 16x slots is the only thing you can work with on this mobo. I still love the mobo, regardless!
OK i see will i will have to think about getting a fan blowing towards them i do have a 200m side fan on my NZXT case which is quite good.....but you have the 6870 which from what i read runs cooler than the 5870's
the one i have is also none reference design fom xfx...but i will make some alterations to my case so i can point a 120m fan on them for added air flow