From the moment that I saw the first picture of a Silverstone Fortress I fell in love - I actually didn't know what the case was, it just looked like a professional version of the Raven2 that I was checking out. I read all the reviews, found as many videos as possible, checked out all the bench marks for the case, it was all that I had imagined it could be, but it turned out to be so much more!
When I got it, the first thing that clicked was, WOW this thing is huge! I read that it was quite large in the reviews, but until you actually see it in person, or own a full size tower, you probably have no idea exactly how large this case is!
Next was just the joy of installing all my components into the case, what a pleasure. Sure I didn't get finished putting it together until 2:30 in the morning, and I couldn't manage to fit my uber long blu-ray drive into it, and then there was the whole fan controller ordeal to which I'm still working on, but wow is all I still have to say. The lines on it are absolutely wonderful and it was super easy to get around inside the case. The only trick was the wire management since the TX950 happens to have super long wires and is not modular so some of the wires had to be tucked in next to one of the fans.
Some late personal reviews said that the case now came equipped with Air Predators, of which mine came with. They apparently push out as much air at 700rpm as the old ones at 1200 rpm. I don't have the old fans to test out this theory, but it certainly seems to push out quite a bit!
Last I should say, this case is nice and quite. My old case (Cooler Master Storm Scout) had a bunch of noisy fans, so maybe I'm coming from that perspective, but it just sits there and runs quite and cool. It is definitely worth every $$ that I paid for it and maybe more! Hope y'all enjoy the gallery, I certainly love this case.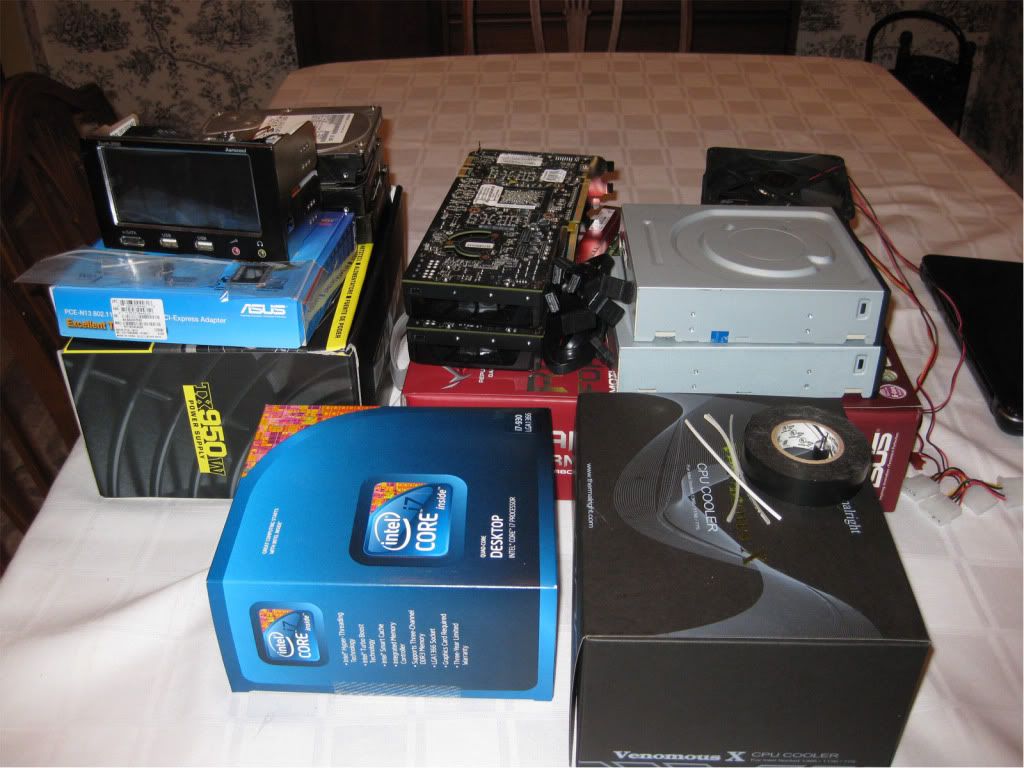 Parts:
CPU Core i7 930
MOBO - Asus Rampage III Formula
Memory - G.SKILL 1333 MHZ 6GB Triple Channel
Cooler - Venomous X (With Yate Loon's Push/Pull)
Video - PNY GTX465 SLI - 470 Unlock
Hard Drive(s) - 2X 1TB WD Caviar Black in Raid 0 + 1 Hitachi 1TB for backup
PSU - Corsair TX950
Wireless - Asus Wireless N card
DVD Drive - Asus DVD Burner
Case - Silverstone Fortress FT02B-W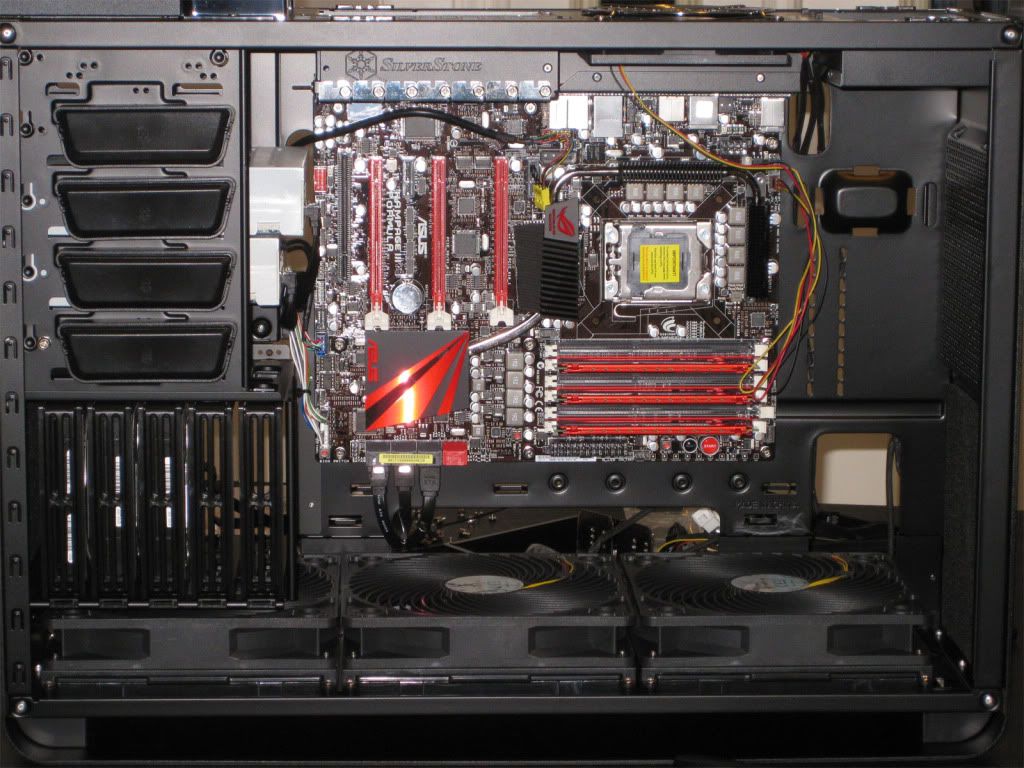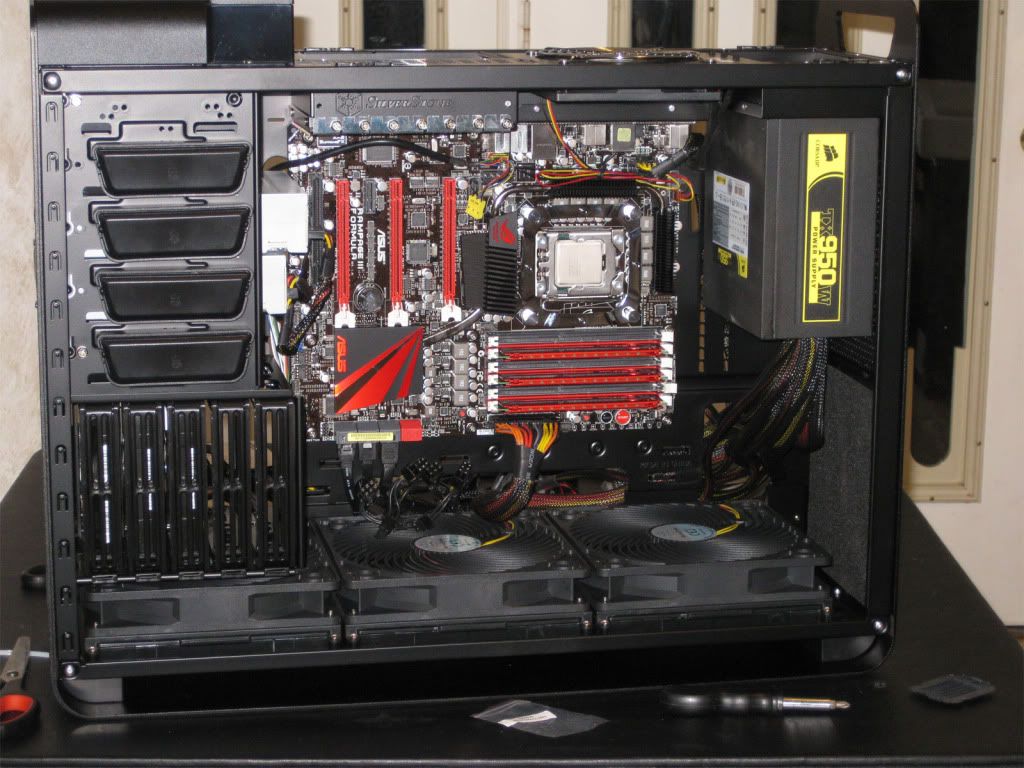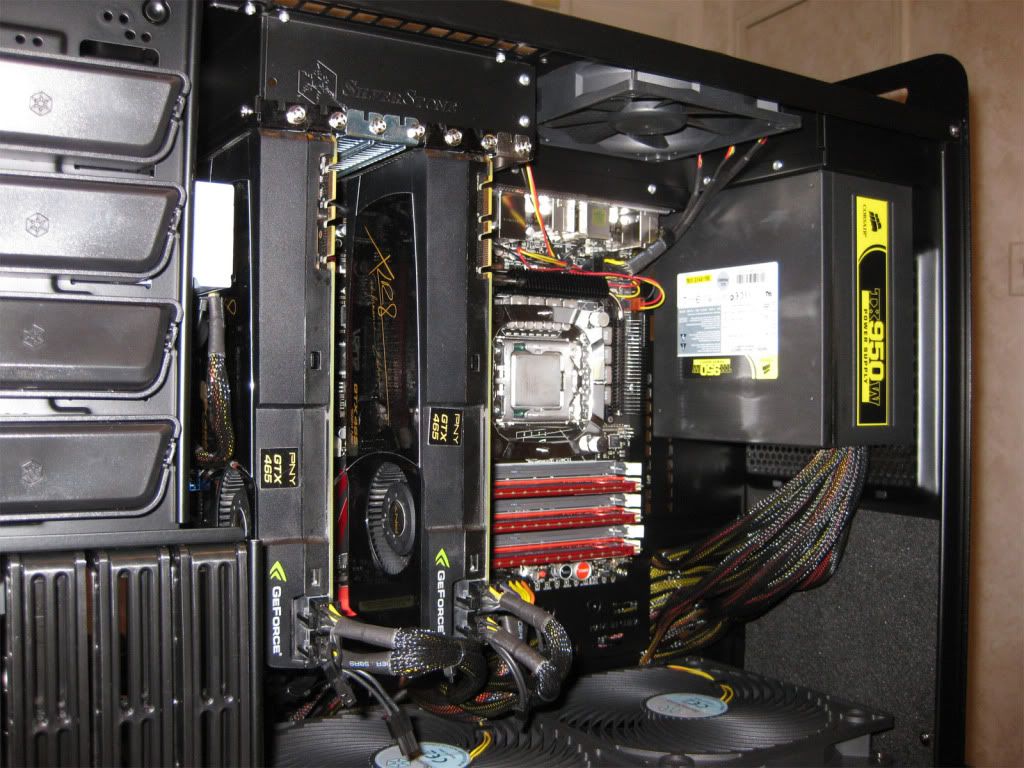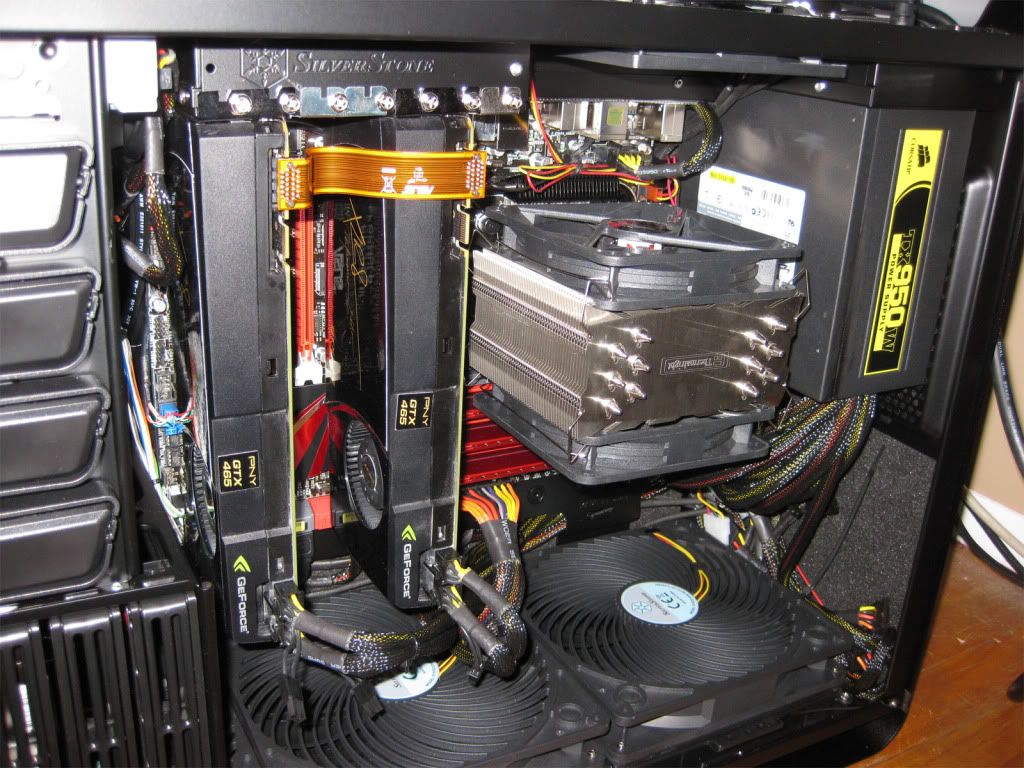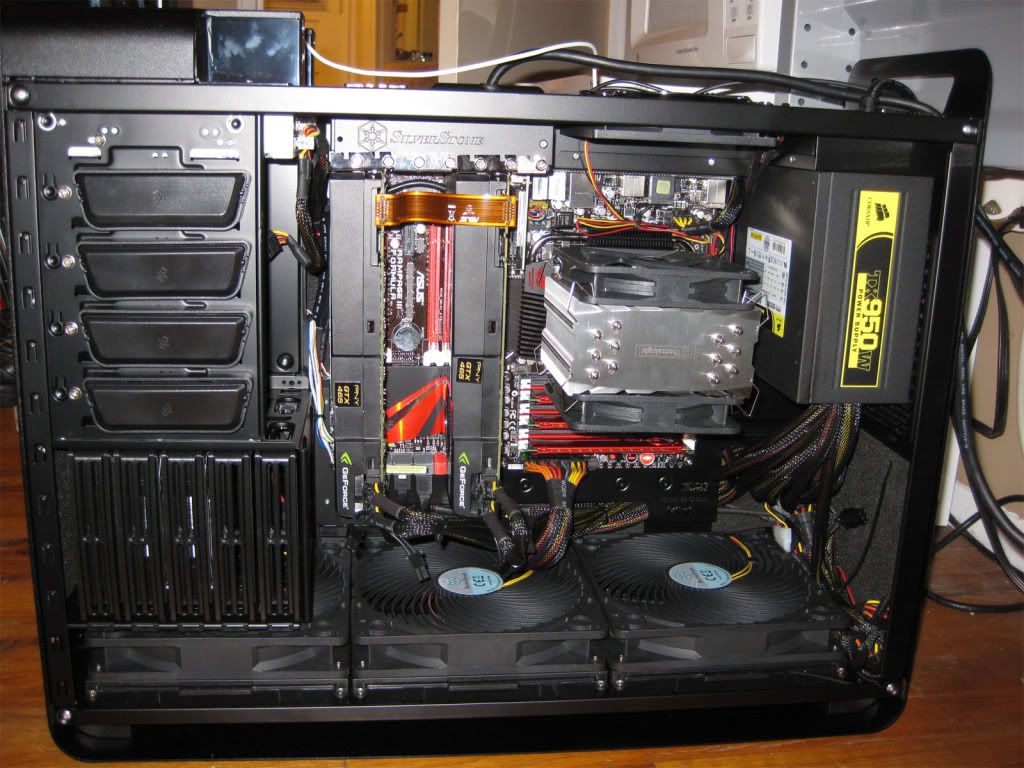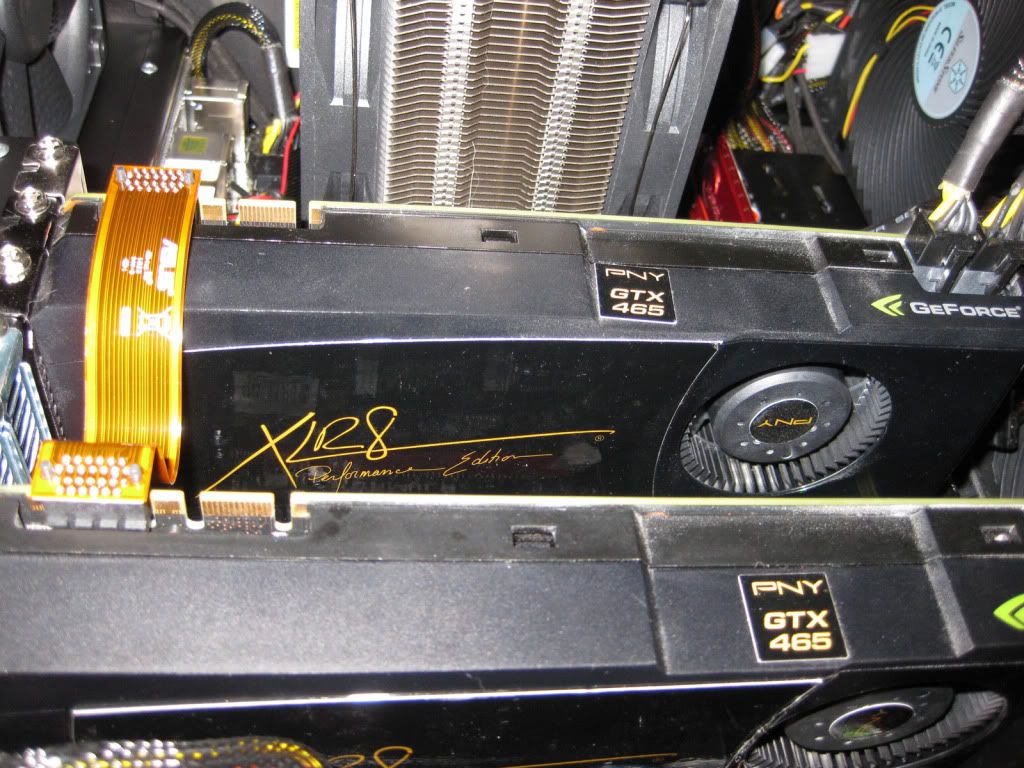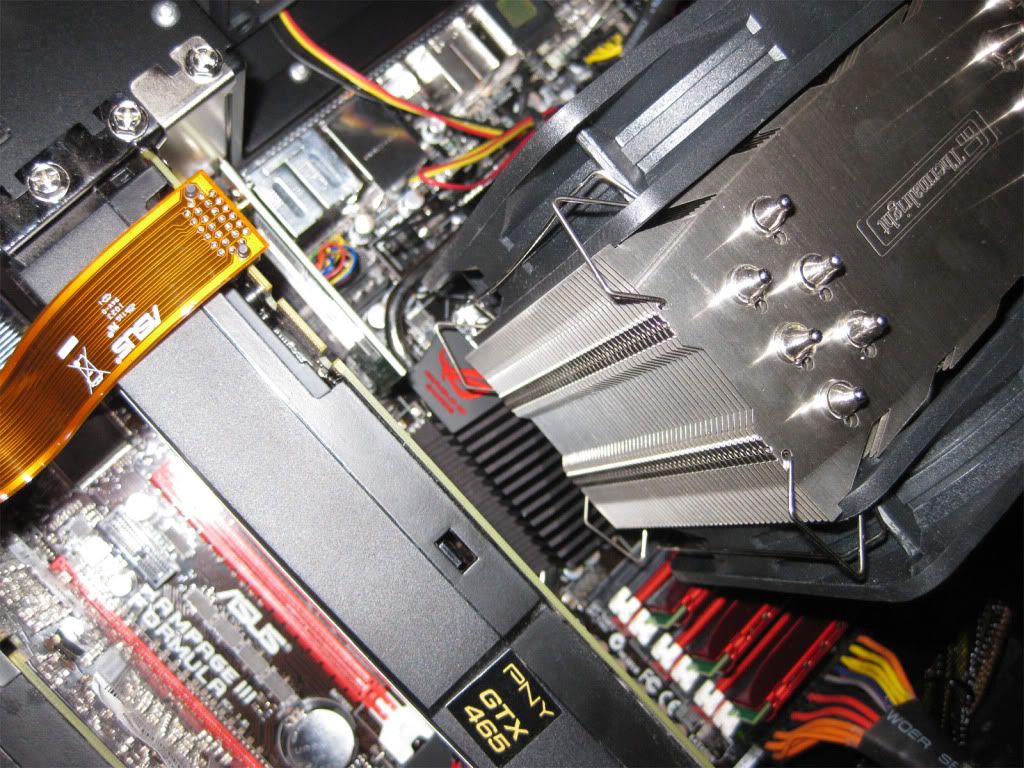 Edited by appleg33k85 - 10/30/10 at 2:52pm
CPU
Graphics
RAM
Hard Drive
Intel i7 2860QM
AMD Radeon HD 6770M
Corsair Vengence 1600MHz
Samsung 840 Pro 256GB
OS
Monitor
Mac OS X 10.8
1680 x 1050 anti-glare high resolution
View all
hide details
CPU
Graphics
RAM
Hard Drive
Intel i7 2860QM
AMD Radeon HD 6770M
Corsair Vengence 1600MHz
Samsung 840 Pro 256GB
OS
Monitor
Mac OS X 10.8
1680 x 1050 anti-glare high resolution
View all
hide details