I am writing this guide as I gather materials for my soon to be HUGE Case Mod. I had an old 300 Watt PSU lying around, and I saw the 80mm fan inside it. So I thought, "Why can't I use this fan as a standard fan?" Well, I did, and I am about to share it with you all.
*NOTE* Some PSU fans are soldered onto the PCB, in this case, just rip it out, and use a spare 2 pin connector to attatch it.
*IMPORTANT* YOU MUST TAKE EXTREME CAUTION WHEN DOING THIS MOD. IF THE PSU HAS BEEN RECENTLY REMOVED FROM A WORKING COMPUTER, YOU MUST LET IT SIT FOR AT LEAST 1 DAY BEFORE DOING THIS MOD. THE PSU STILL CARRIES A CHARGE AFTER BEING REMOVED.
Materials Needed:
Screwdriver--Phillips
OLD PSU
THE VICTIM: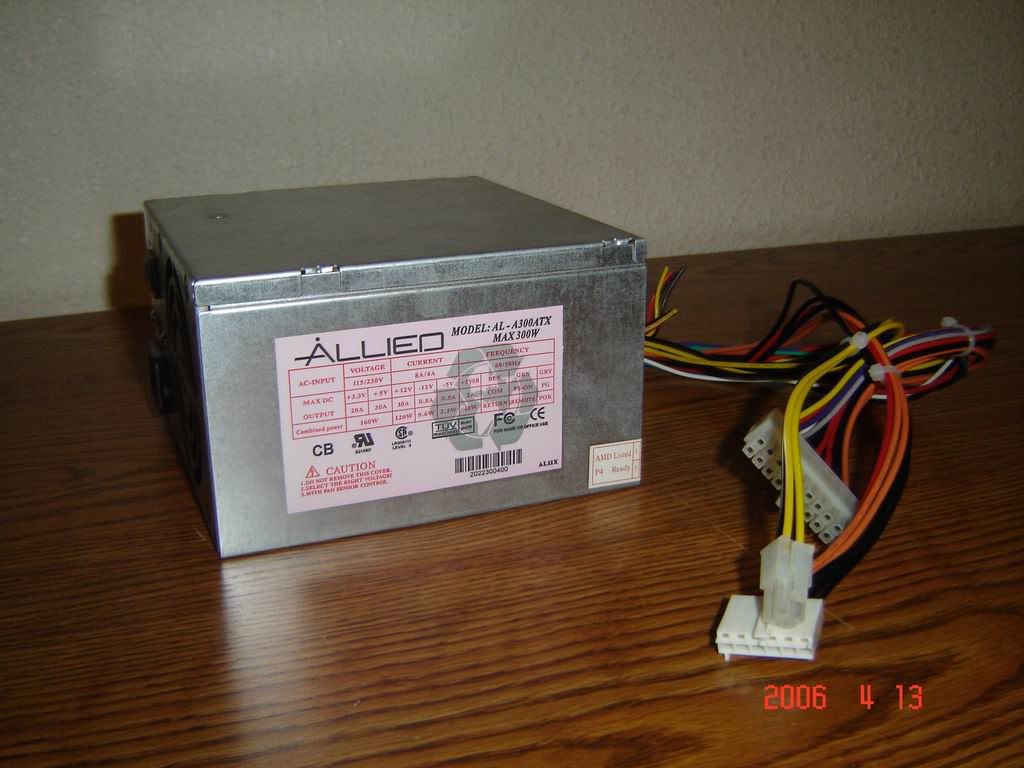 STEP 1:
Unscrew the 4 Power Supply Screws on the top (NOTE* I am using a "old" PSU and newer PSU's with "more" fans may be different to take apart*)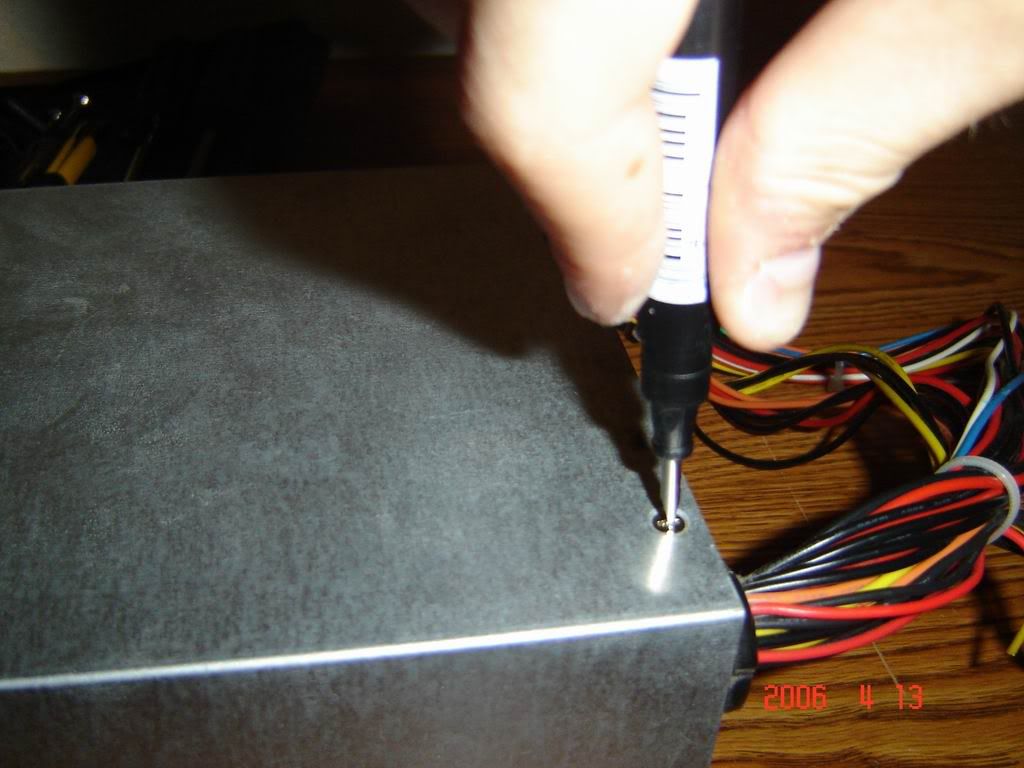 STEP 2:
This is the inside of the PSU,
STEP 3:
Locate the Fan: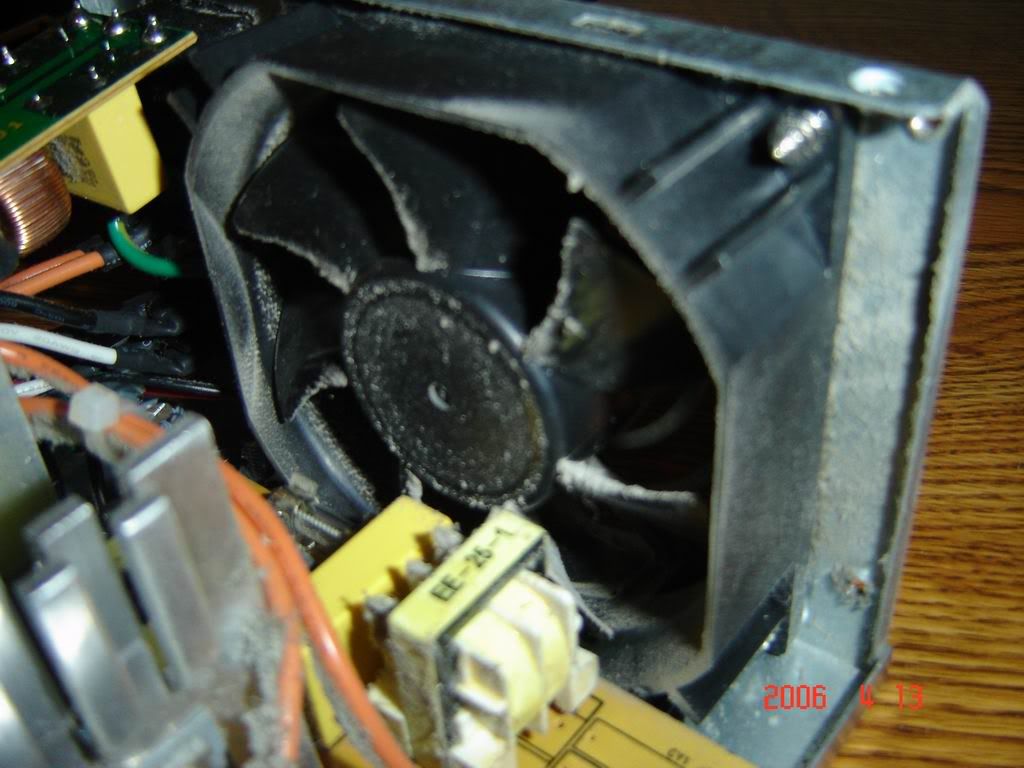 STEP 4:
Unscrew the fan from the OUTSIDE, there are 4 screws:
STEP 5:
Trace the fan wire to and unplug it: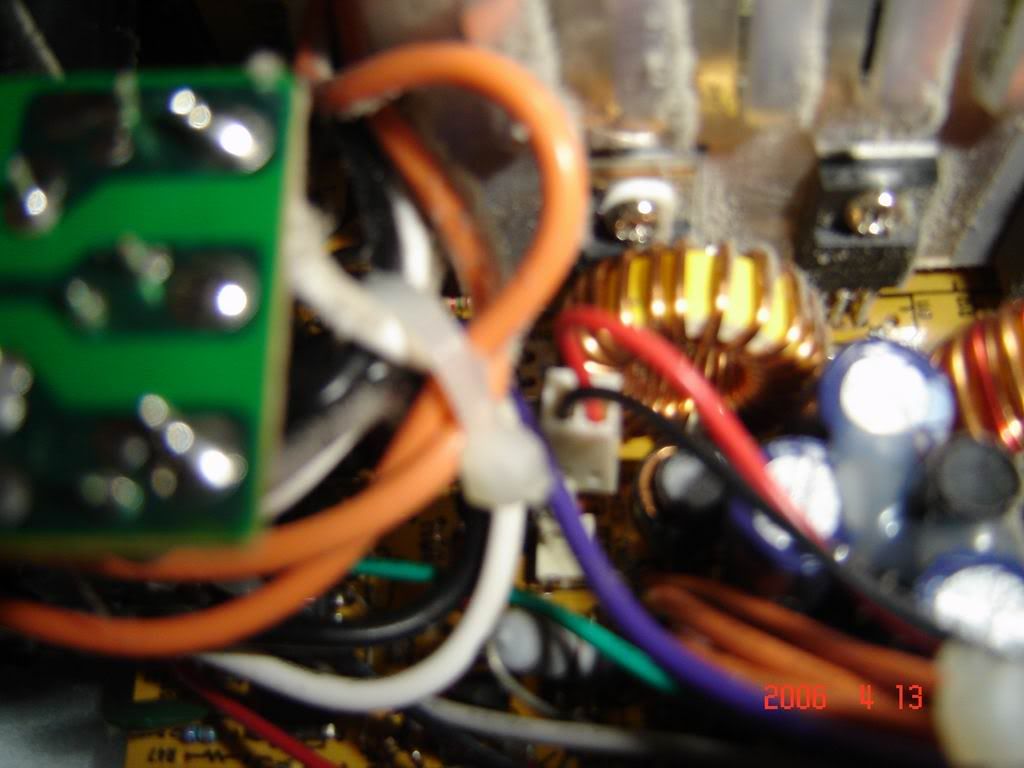 THE END PRODUCT: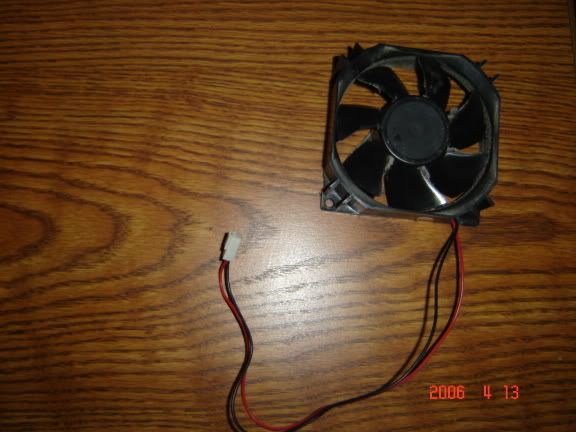 *Thank you for reading my guide, this is the first of many guides to come from Xcubed. As I approach the date of my HUGE mod, *PROJECT* Green "MAD"NESS Overhaul, I will be doing many things computer related, and will, of course, share these with my fellow friends on Overclock.net.
CPU
Motherboard
Graphics
RAM
AMD Athlon 64 2800+ @2205
ECS 755-A2 [Flashed 1.0G]
Radeon 9600XT @ 610/710
1024mb.GEIL DDR400
Hard Drive
Optical Drive
OS
Monitor
2x WD 40gb.---2x 250gb.
Phillips DVD-RW
Windows XP Professional/ Vista RC1
Acer AL1912b 19" LCD
Keyboard
Power
Case
Mouse
Logitech LX500 Wireless
Thermalink 420 WATT
Aspire X-Dreamer 2
Logitech G5 [Laser]
Mouse Pad
SteelPad 4D
View all
hide details
CPU
Motherboard
Graphics
RAM
AMD Athlon 64 2800+ @2205
ECS 755-A2 [Flashed 1.0G]
Radeon 9600XT @ 610/710
1024mb.GEIL DDR400
Hard Drive
Optical Drive
OS
Monitor
2x WD 40gb.---2x 250gb.
Phillips DVD-RW
Windows XP Professional/ Vista RC1
Acer AL1912b 19" LCD
Keyboard
Power
Case
Mouse
Logitech LX500 Wireless
Thermalink 420 WATT
Aspire X-Dreamer 2
Logitech G5 [Laser]
Mouse Pad
SteelPad 4D
View all
hide details