Quote:
Originally Posted by
watermod
Hi i stupidly ordered a RS360 kit for my phantom, and i cant seem to find out any information about how it fits in our cases. does anyone have any information? im thinking with a rough measurement that it will sit half way between the top drive bay if i use the stock mounting bracket.
Yep kaged makes a bracket. He hurt one of his arms I believe when I got mine. I drilled out my own holes and cleaned up the bracket myself because of this.
Warning: Click to see the Radiator 360 bracket
(Click to show)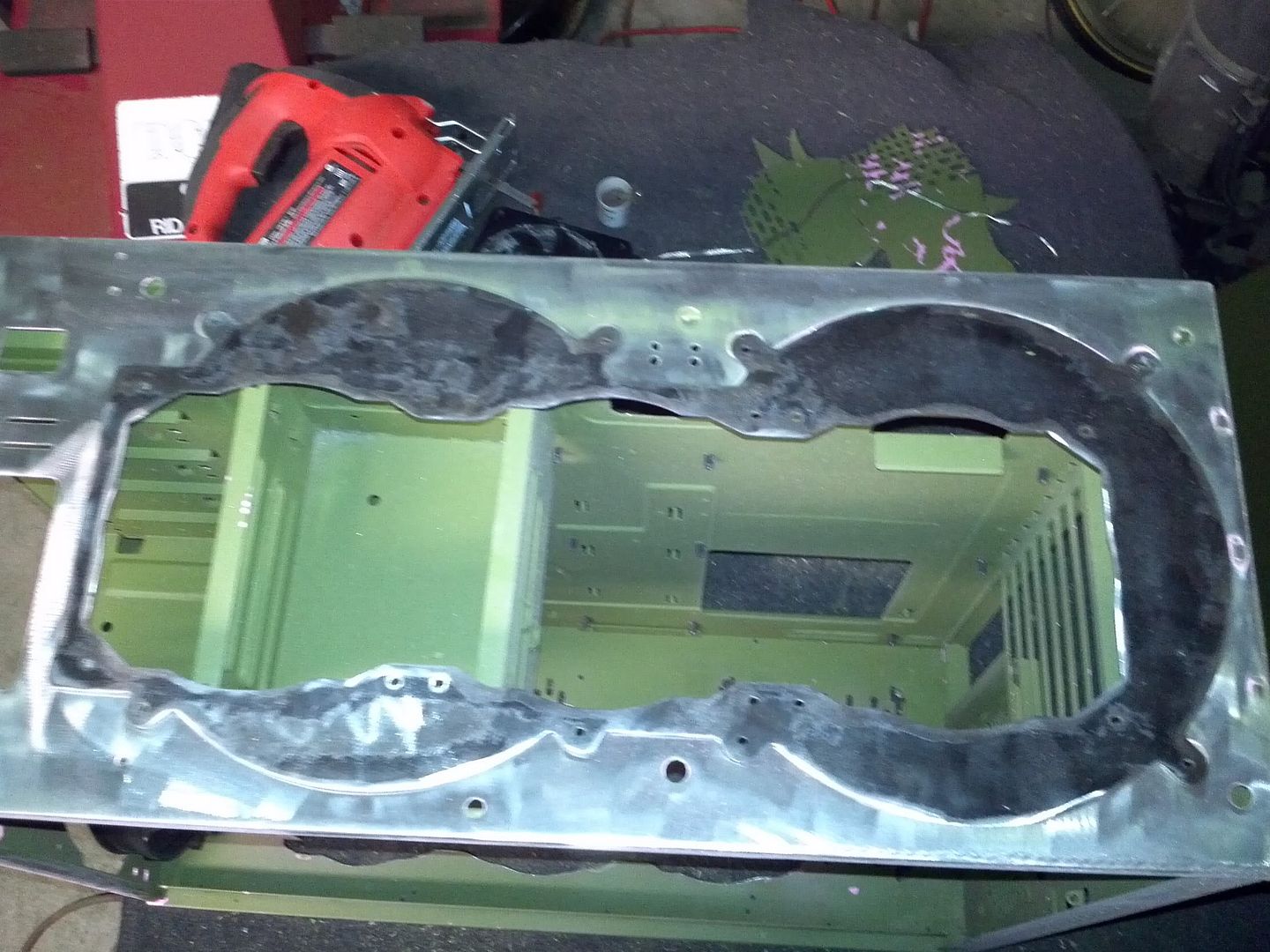 If you don't wanna go to that much trouble though. I got a 240 Radiator I would swap ya.
I'm not sure if it would work or not but if I was a guessing man I would say no. I know people have tried to wire up 3 NZXT 200mm fans with no luck of using the switch. So it is my belief that the most the two pin can hold is two fans max.
Quote:
Originally Posted by
SneakyBushNinja
Wanted to join the club and throw up some pix of my phantom with custom sharpie art.
Warning: Spoiler!
(Click to show)
Glad to have you hear, For sharpie art I must say that looks pretty cool, I love skulls also. I used to own a SVT Focus that we covered the complete car in an abstract skull pattern.
I don't have many pictures of it as the car was stolen two weeks of finishing the paintjob, actualy we where not finished yet.
Click able Thumbnails