Quote:
Originally Posted by
NoDoubtGenius
Hello every, this is my first post! =D
I'm in the midst of building a computer and have decided to go with the phantom as my case. I will also be getting an i5-3570K which I will be overclocking to around 4.5ghz. I've also decided to go with the Corsair H80 (without trying to be stubborn, I really would not be willing to go with an air cooler, just because of their size on top of the fact that I just like the aesthetic of CLCs much more - even though I know it's not "true" water cooling).
My question is if anyone knows if it is possible to mount the H80 in the front of the case with a push AND pull config, and how! My apologies if this question has been asked before, and I did check the H80/H100 compatibility thread, and it says the H80 works with the phantom, but not whether or not it is push|pull compatible.
Thank you kindly
In the front of the case like this?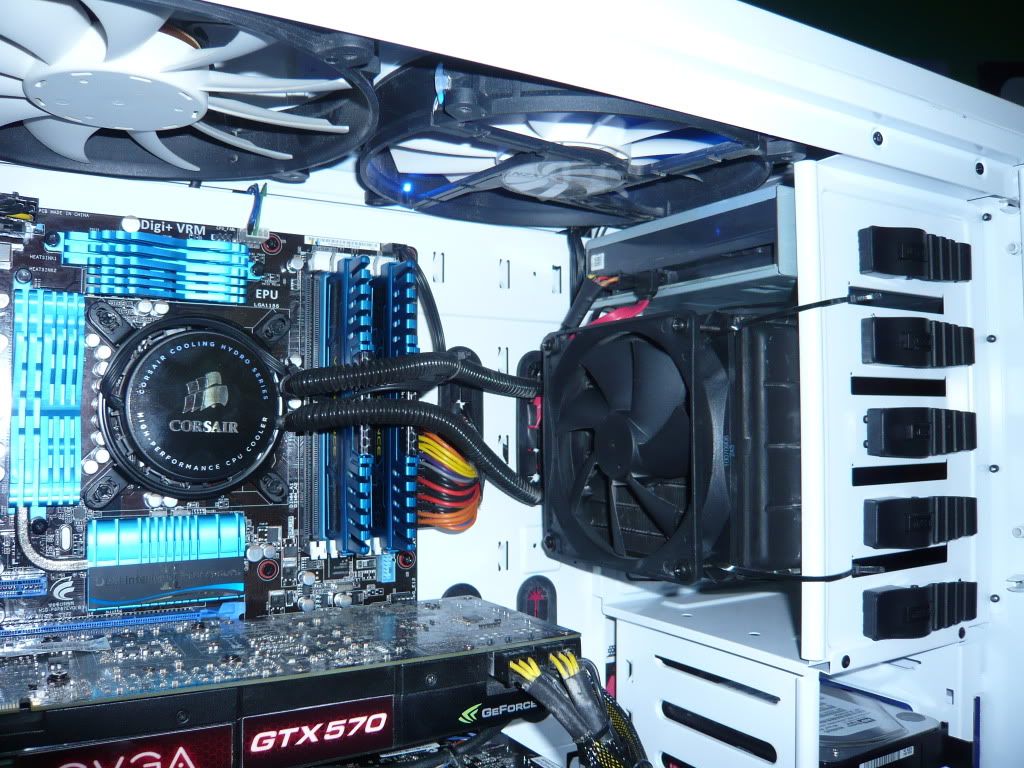 That's an H70, but I assume it would be very similar. If that's not the mounting position you meant then I just don't follow.
CPU
Motherboard
Graphics
RAM
2500K
ASUS P8P67 EVO
Calibre GTX 480
Corsair Vengence
Hard Drive
Optical Drive
Cooling
OS
Vertex 2
LG DVD
What ever is being tested
Windows 7 professional 64bit
Monitor
Keyboard
Power
Case
Acer 23"
Generic
High Power Astro PT 700w
Antec 900/TBD
Mouse
Mouse Pad
ooold Microsoft POS
Wood
View all
hide details
CPU
Motherboard
Graphics
RAM
2500K
ASUS P8P67 EVO
Calibre GTX 480
Corsair Vengence
Hard Drive
Optical Drive
Cooling
OS
Vertex 2
LG DVD
What ever is being tested
Windows 7 professional 64bit
Monitor
Keyboard
Power
Case
Acer 23"
Generic
High Power Astro PT 700w
Antec 900/TBD
Mouse
Mouse Pad
ooold Microsoft POS
Wood
View all
hide details