Quote:
Originally Posted by
Jyr
Getting my radgrill for 2x 120mm for the top rather than my current blowhole. Who would've thought that getting a 121mm hole saw would actually make a hole too big for a normal fan grill.
Should look much nicer tomorrow.
The 4 1/2 Hole Saw from Lowe's is what I use.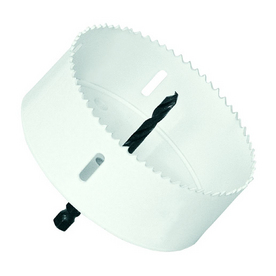 Quote:
Solved my HDD cooling issues by turning the front fan into intake. While it may recirculate air from my PSU, I don't really mind. My HDDs just need airflow.
This is where the top blow hole will come in handy.
Quote:
Speaking of the PSU, is there any benefit from cutting a hole under it? And isn't that little peg it sits on necessary?

Thanks.
I've learned to love this case a whole lot.
We have Kev_b that has done just that.. It looks good and gives fresh air to the PSU.
Edited by Enigma8750 - 3/6/11 at 5:46pm
CPU
Motherboard
Graphics
RAM
Phenom II 940 BE
ASUS M3A32-MVP DELUXE Wifi
Sapphire 5770x2 Crossfire
4 Gb. of G.Skill 5-5-5-15 1066
Hard Drive
Optical Drive
OS
Monitor
SSD 60g OS. 500GB + 300 GB VelociRaptor 10000 rpm
PLEXTOR PX-850SA
Windows 7 Professional
SAMSUNG 920 BW
Keyboard
Power
Case
Mouse
Saitek Cyborg
HX1000 Watt Corsair modular
CM STACKER ENIGMA EDITION
Microsoft SideWinder Gaming Mouse
Mouse Pad
Black Leather with grey stitching
View all
hide details
CPU
Motherboard
Graphics
RAM
Phenom II 940 BE
ASUS M3A32-MVP DELUXE Wifi
Sapphire 5770x2 Crossfire
4 Gb. of G.Skill 5-5-5-15 1066
Hard Drive
Optical Drive
OS
Monitor
SSD 60g OS. 500GB + 300 GB VelociRaptor 10000 rpm
PLEXTOR PX-850SA
Windows 7 Professional
SAMSUNG 920 BW
Keyboard
Power
Case
Mouse
Saitek Cyborg
HX1000 Watt Corsair modular
CM STACKER ENIGMA EDITION
Microsoft SideWinder Gaming Mouse
Mouse Pad
Black Leather with grey stitching
View all
hide details