The nice thing about using the Lian Li EX-553B with your slim / SSD is that the data/power cables will route down the left side (if you're facing the case) helping to hide a few of your cables (see my terrible drawing - purple boxes are were cables will come).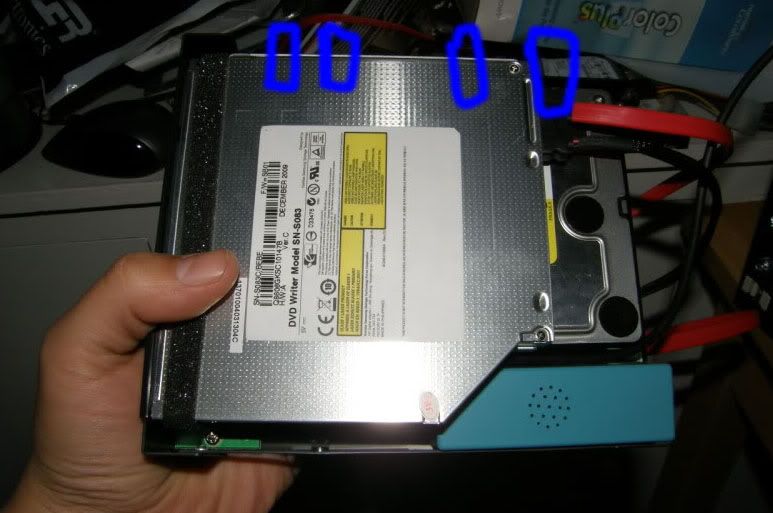 In this pic, you can see the holes the cables will pass through:
However, I would not recomend it as much for a heavily used 3 1/2 because as you can also see in the pic, the 3 1/2 sits right below the slim OD and doesn't give it much room to breathe. The slim SSD (or even a 2.5" HD) would have some room to radiate (ssd's don't need much, but a 7,200 might get warm there). Hope this helps.
Edited by beldecca - 3/31/11 at 7:33am