Quote:
Originally Posted by OC Maximus;13529534 
Oh, lol. Its the stock one. I just drilled it out with that Craftsman Drill in one of the pictures.
Thats insane/amazing work. Keep it up.
Quote:
Originally Posted by Modus;13531897 
for those who have installed a rad on the bottom of the case, what did you do with the power plug? did you just bend it down to fit the rad in or relocate it?
Bottom right hand corner of the case rear.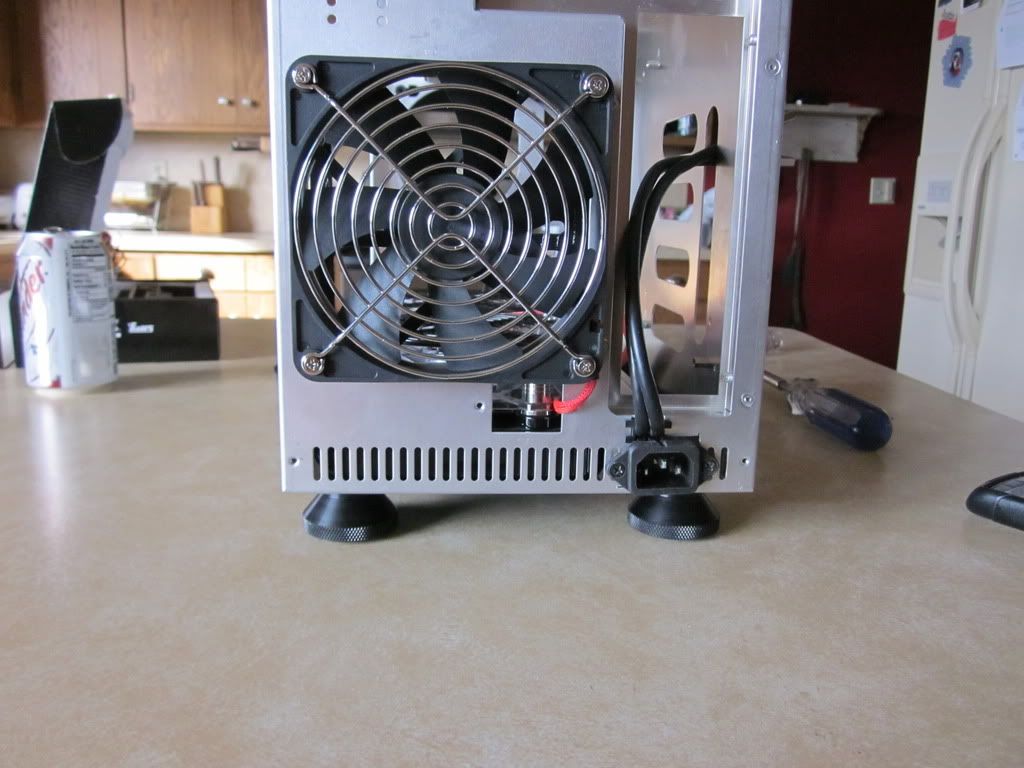 Edited by stingerjg - 5/17/11 at 9:23am
CPU
Motherboard
Graphics
RAM
Q6600, G0 3.2GHz [lapped]
EVGA 680i A1
EVGA 8800GTS(G92)
G.SKILL PI Black 4GB DDR2 800
Hard Drive
Optical Drive
OS
Monitor
(2) WD150GB VelociRaptor RAID0, WD640AAKS
Samsung LightScribe
Windows 7 Ultimate 64-bit
Samsung 2253BW
Keyboard
Power
Case
Mouse
Ideazon Merc Stealth
Thermaltake toughpower 750w
Lian Li PC-A05NB(Fully water cooled)
Logitech G500
Mouse Pad
RAZER Goliathus
View all
hide details
CPU
Motherboard
Graphics
RAM
Q6600, G0 3.2GHz [lapped]
EVGA 680i A1
EVGA 8800GTS(G92)
G.SKILL PI Black 4GB DDR2 800
Hard Drive
Optical Drive
OS
Monitor
(2) WD150GB VelociRaptor RAID0, WD640AAKS
Samsung LightScribe
Windows 7 Ultimate 64-bit
Samsung 2253BW
Keyboard
Power
Case
Mouse
Ideazon Merc Stealth
Thermaltake toughpower 750w
Lian Li PC-A05NB(Fully water cooled)
Logitech G500
Mouse Pad
RAZER Goliathus
View all
hide details