~ Welcome to the Mushkin freeze ~
For quite a while now I've been on a mission to break past the 3Ghz barrier in memory speeds, that goal has finally been obtained!
I've came close quite a few times over the past few months, but up until now I've only been able to achieve
2882Mhz
with air cooled memory.
After purchasing a Dominance memory dice/Ln2 pot from Vince, and receiving a new set of Mushkin Radioactives for review, I've been able to reach the long awaited goal of 3000Mhz memory speeds.
Hardware used in this session is as follows:
Gigabyte GA-P55A-UD6
Intel i7-860 Quad Core CPU - 1.66 QPI/Vtt voltage used
Mushkin Radioactive 2000Mhz 3x2GB Memory Kit - 998966 (1.84V voltage used)
Gigabyte GV-R587SO-1GD 5870 SOC Edition Graphics Card
Crucial C300 128GB RealSSD Solid State Disk
NZXT HALE90 750W 80+ Gold Power Supply
And an additional WD-400 40GB IDE hard drive
All images below are click-able for larger viewing.
This is the Mushkin Radioactive 2000Mhz kit I used to reach these speeds, they are rated at 2000Mhz using 8-10-8-27 timings.
I'll have a review written up on this amazing kit of memory in the next week or so, needless to say - they're awesome!
998966 - 6GB (3x2GB) DDR3 PC3-16000 8-10-8-27 Radioactive
And this is the Dominance memory pot used for the session, you can get one for yourself
here
.
To be able to achieve the coldest possible memory temps I used a set of Mushkin's very nice Copperhead heat spreaders.
The Copperheads are designed for watercooling using a MIPS water block, but they also work great with the Dominance dice/Ln2 cooling pot mentioned above.
Here is how they look paired together, making an awesome combination!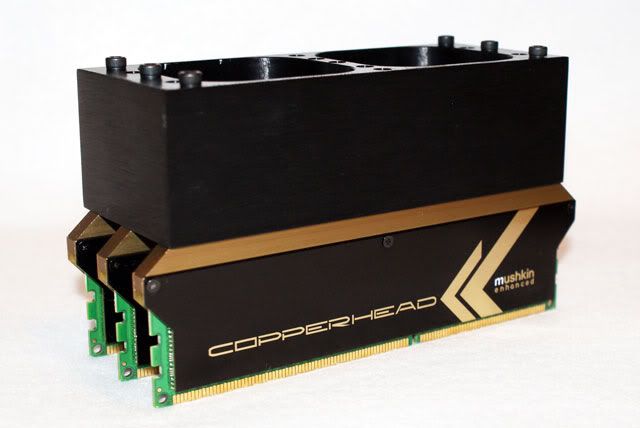 Here is how I prepared the board and memory. The board was prepared using rubber art eraser, neoprene foam insulation, and shop towels to absorb any moisture that may form.
The memory was insulated with the same eraser, and the gold pins were treated with vaseline before insertion.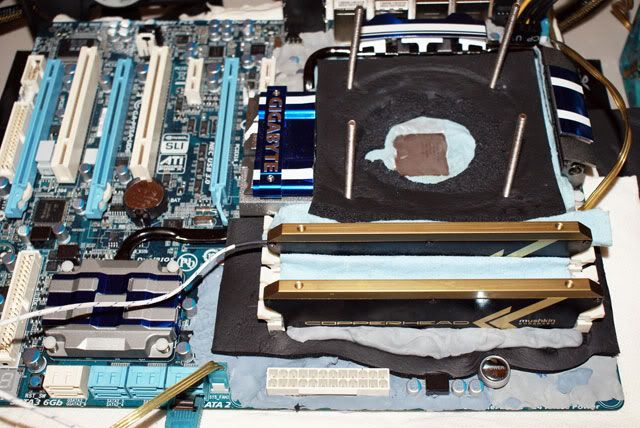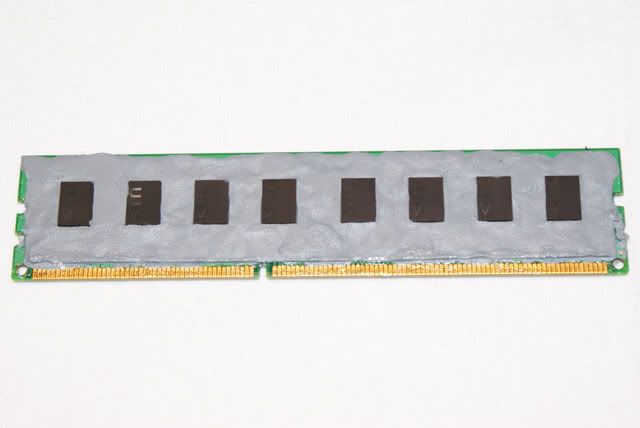 Before jumping into this session I had to test a few CPU's (860/875K) to see which would be best to use during this session.
After much testing and thought I decided to use the i7-860. Here is an image of my pre-testing using a custom built Phase Cooling unit from Sdumper.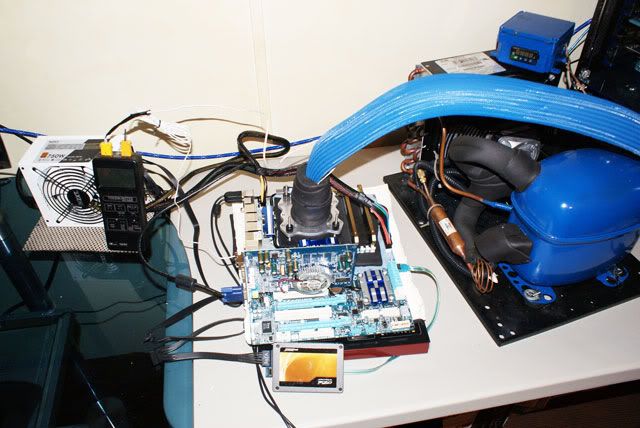 Finally, with the pre-testing and CPU selection out of the way, it's time to start freezing some memory!!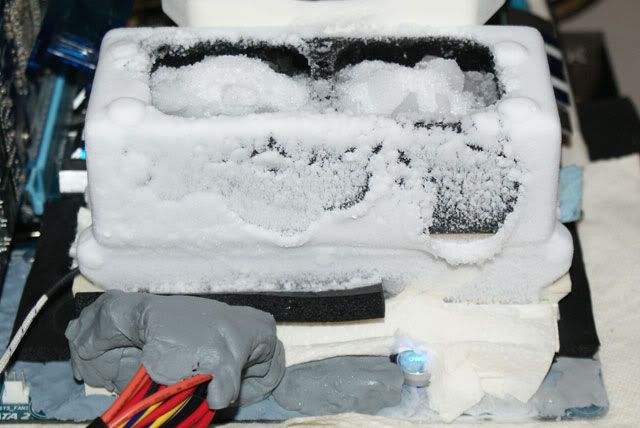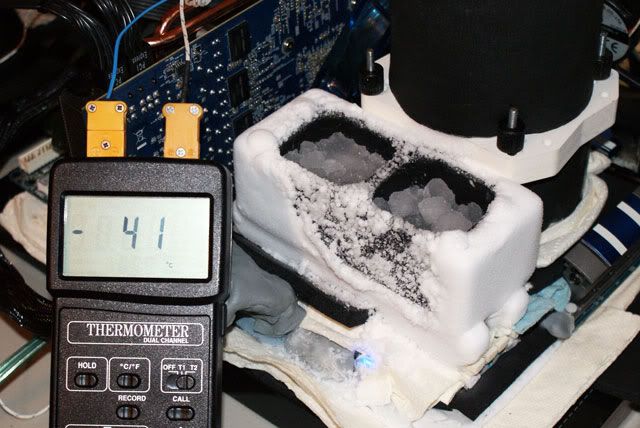 I know many people like to see frosty images, so here is the aftermath of all this freezing.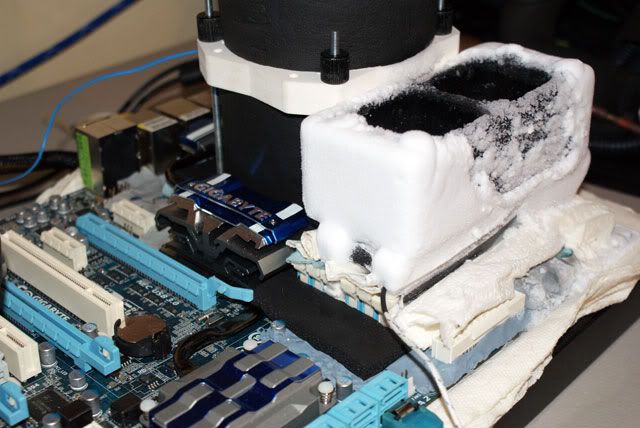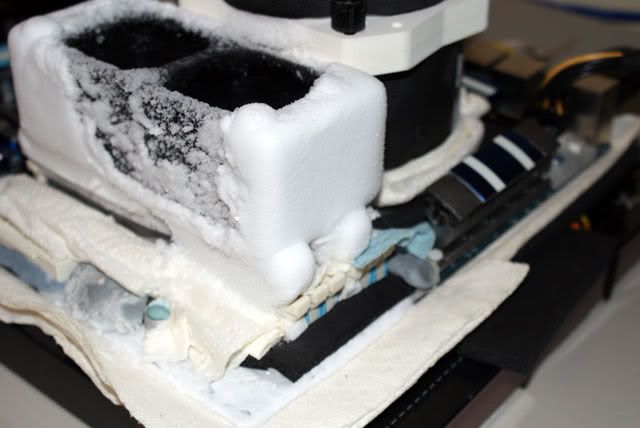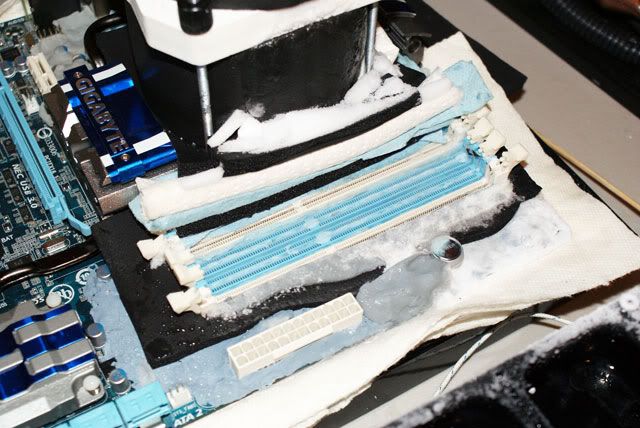 Now that's some very cold memory! But wait, what happened to the results?
Sorry, I left the results for the very end because many users may not see this as an accomplishment, to me it is really impressive!
Without any benchmarks ran these results don't prove very much, except for high raw frequencies.
I was limited on time due to the small amount of dice I had, so I did not perform any testing or benchmarking and the CPU was left at the lowest possible frequency.
I set out on a mission to push past 3Ghz memory speeds, and that was my only goal during this session, maybe next time I'll have time for benchmarks.
With that in mind, I was indeed able to obtain my 3Ghz memory goal!!
1512.9 MHz (2:12) @ 9-12-9-31 (3025.8Mhz)
CPU-z 3025.8Mhz Validation W/ Mushkin Radioactive
I was also able to achieve an amazing 2032.4Mhz using CAS 6.
1016.2 MHz (2:10) @ 6-8-6-18 (2032.4Mhz)
CPU-z 2032.4Mhz CAS 6 Validation W/ Mushkin Radioactive
I do have results close to 3Ghz using timings of 9-11-9 and 8-11-8 / 8-12-8, but since they are < 3000Mhz they are not included here.
In order to reach higher speeds, or better timings, I'll need to jump into the Ln2 world of overclocking - Sometime soon I suppose.
Remember, with Mushkin you "Always Get More"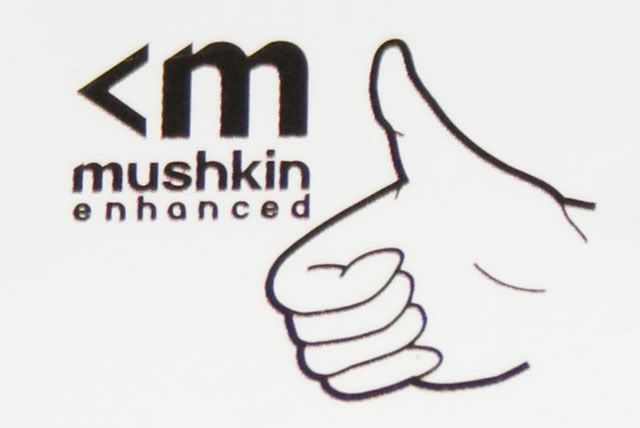 I would like to give a huge thanks to Mushkin for the awesome memory, without them these results would not be possible!!!

I'd also like to thank Gigabyte, and NZXT for providing other hardware used in this session!
Edited by lsdmeasap - 12/7/10 at 4:15am
CPU
Motherboard
Graphics
RAM
Intel i7 980X EE ES
Gigabyte GA-X58A-UD7
GIGABYTE GV-R587SO-1GD SOC 1GB GDDR5
Mushkin 998826 Ridgeback / 998966 Radioactive
OS
Monitor
Power
Vista Business x64 SP2
Asus Designo MS238H 23" LED
NZXT HALE90 750W 80+ GOLD
View all
hide details
CPU
Motherboard
Graphics
RAM
Intel i7 980X EE ES
Gigabyte GA-X58A-UD7
GIGABYTE GV-R587SO-1GD SOC 1GB GDDR5
Mushkin 998826 Ridgeback / 998966 Radioactive
OS
Monitor
Power
Vista Business x64 SP2
Asus Designo MS238H 23" LED
NZXT HALE90 750W 80+ GOLD
View all
hide details