I'd like to join the club,
EVGA 560 Ti
stock @ 850/1700/2000, OC'd to 1000/2000/2200.
I'm gonna do some further tweaking and see if I can get the voltage slightly lower and stay stable at those values. EDIT: Trimmed my voltage to 1.015v, I'm happy with that I don't think I'm stable at 1v but I will continue trying to trim that down as much as possible. I have hit a wall at 1GHz on the core clock though, it just won't go up higher then that, I will tweak it up a little bit though.
GPU-Z Validation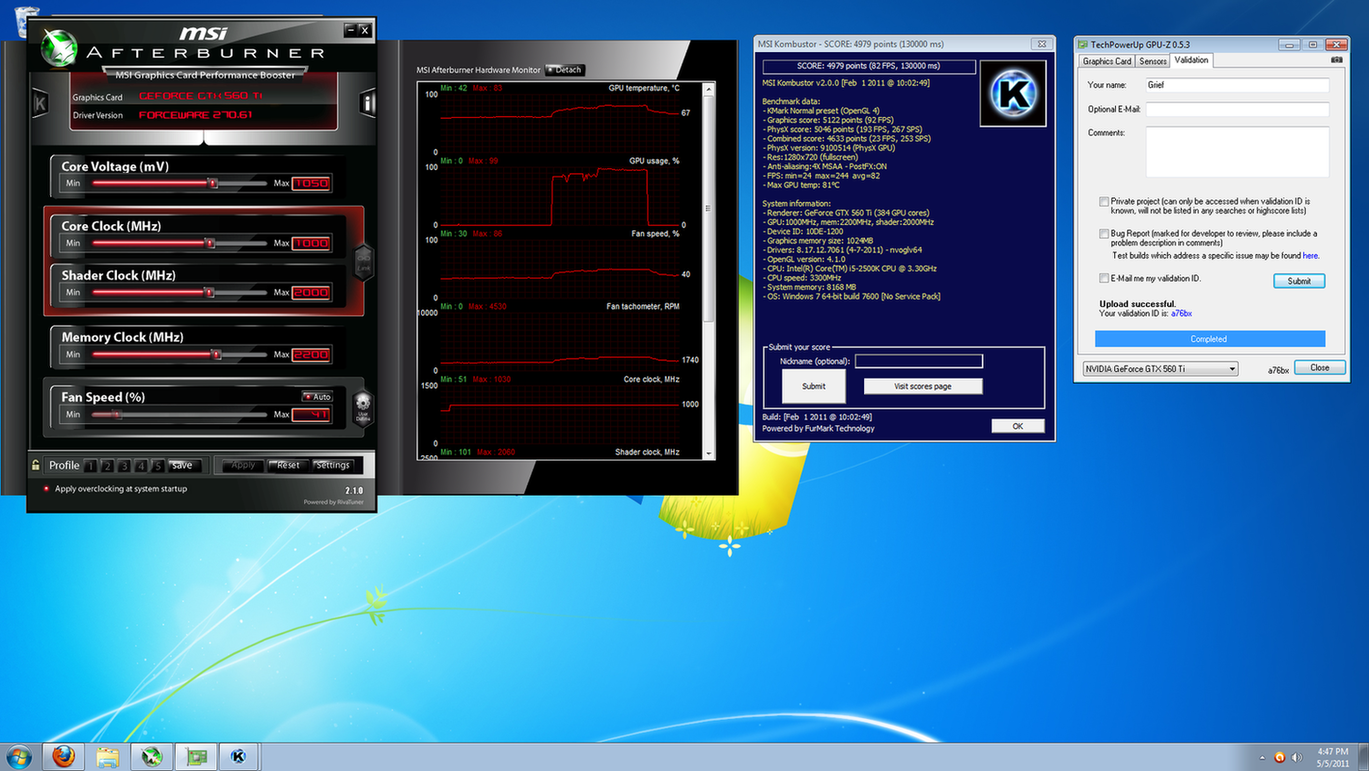 Edited by Grief - 5/5/11 at 4:30pm
CPU
Motherboard
Graphics
RAM
2500k @ 4.6 1.27V
Asus p67 Pro
SLI 560 TI
Ripjaws X 1600 2x4GB
Hard Drive
Cooling
OS
Monitor
Crucial C300 + Spinpoint F3
Noctua N-D14
Win 7 x64
LG 1920x1080
Keyboard
Power
Case
Mouse
Das Professional
NZXT 750w Hale90
Antec 600
M60
Audio
ATH AD700
View all
hide details
CPU
Motherboard
Graphics
RAM
2500k @ 4.6 1.27V
Asus p67 Pro
SLI 560 TI
Ripjaws X 1600 2x4GB
Hard Drive
Cooling
OS
Monitor
Crucial C300 + Spinpoint F3
Noctua N-D14
Win 7 x64
LG 1920x1080
Keyboard
Power
Case
Mouse
Das Professional
NZXT 750w Hale90
Antec 600
M60
Audio
ATH AD700
View all
hide details