Alright, so I decided to BIOS Volt Mod my 8800GT last night and it took me forever to figure out how to without a floppy. Since how many people still use floppies anymore?! I decided to make a little guide with an updated way of having to do this so you aren't so confused & add the files you need to be able to complete this. I will be doing this with a USB Stick. So you will need one
You can find the original link
here
by Alex98UK.
This is basically a updated guide to what he has made. Hopefully someone finds this useful.
***
Updated Nvidia Volt Mod
I highly recommend that if you're doing this you're running a aftermarket heatsink. I know when my 8800GT had the stock heatsink... It was always toasty. This guide helped me increase my shader straps by one. From 1890 to 1944.
BIOS Volt Modding (Nvidia Only)
Volt modding is essentially the same thing as when you up the Volts on your CPU. You are adding more Volts to try and achieve a higher OC. In my case, since I use my card for folding, I wanted to increase my shaders a bit higher. This is easier so you don't have to Hard Mod your GPU, which most people are really scared to do. Myself being one of them. Not to mention, I don't have the soldering skills.
Also, before I start explaining in how to do this. Do note that this can be quite risky and you can run the risk of ruining your card. Most importantly, when flashing do not attempt this at a time where you're computer will be prone to turning off. You don't want to be in the middle of a BIOS flash and then your power cut off. You'll brick your card.
All of the items that you will need to do this BIOS Volt Mod are listed below, I have uploaded them to OCN since it seems all the old tutorials links are dead:
• NiBiTor v5.9
• NVFlash
• HP USB Disk Storage Format Tool
• usbdos
Click
here
to download them.
With my guide, you don't need a dreaded floppy disk. I'm sure by now, people don't own floppy disk drives or have any use for them.
Note, in the
usbdos
folder, it will look like there isn't anything in there. But there is actually 3 files you will need. If you open it in WinRAR or check the properties of the folder. It will show/tell you.
Step 1.
Unzip the
BIOS Volt Mod
zip file and also unzip the
usbdos
file and then place the folder into C:\\ . So it will look something like this.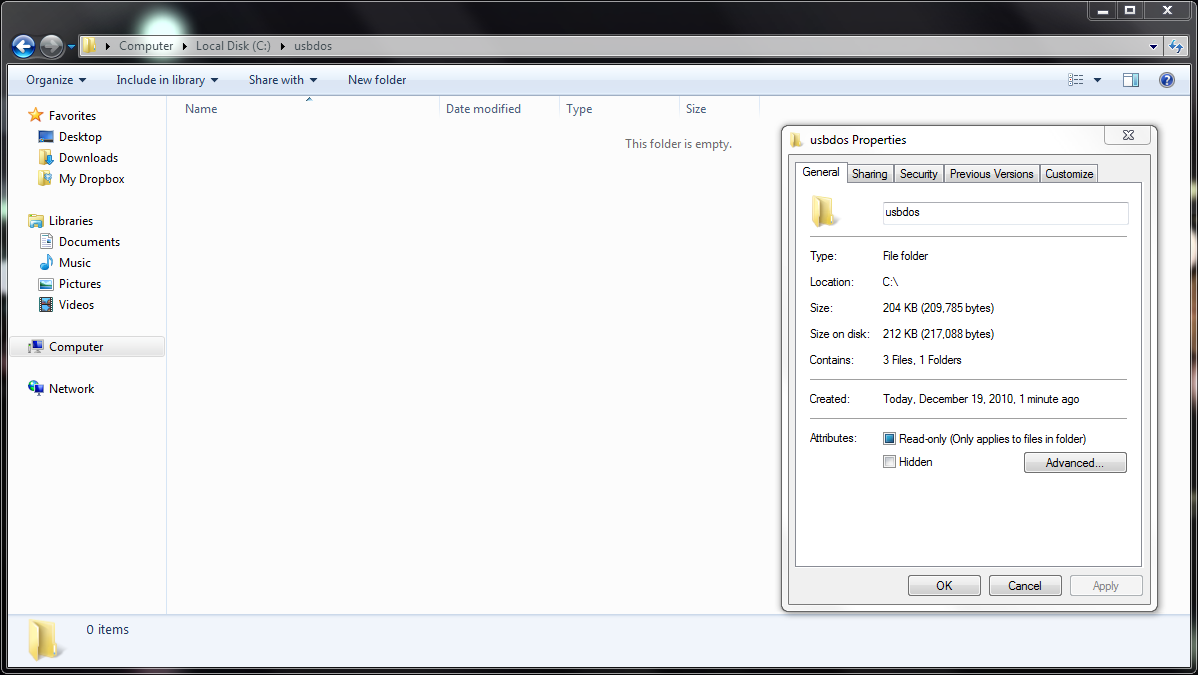 Back in the BIOS Volt Mod zip file, run the
SP27608.exe
file. It's the HP USB Disk Storage Format Tool that I mentioned above. After the install, run the program as Administer since it won't allow you to run it without doing so.
Format your USB Stick into FAT and I just named it BIOS. Select
Quick Format
and
Create a DOS startup disk
as shown. And select the
usbdos
folder that we put in C:\\. Press start and it should format and put the files on your USB stick. It will ask you if you really want to format, make sure you don't have anything important on your USB stick. Give it a second and it should say it's successful.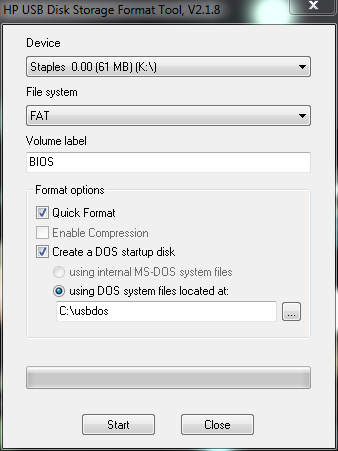 Step 2
Now go back to your
BIOS Volt Mod
folder, if you haven't already unzipped
nvFlash.zip
. Then do so now. You will now have a folder with two files in it.
cwsdpmi.exe
&
nvFlash.exe
. Now copy these two files and throw them on your now bootable USB stick that you just created.
Step 3
Note! Make sure that your BIOS supports booting from USB. I'm sure that if you're doing this now a days, then your BIOS will support it. If yours does not, then refer to the original guide that I linked to be able to do this via Floppy Disk.
Now restart your PC and enter BIOS or the Boot Selection screen and choose your USB stick and the primary boot device. Make sure you don't have any other USB sticks plugged in or it will ask you to remove them. Once selected you will load MS-DOS. The starting location shown will be C:\\. Don't freak out, this isn't your C:\\ from your HDD. This is C:\\ on your bootable USB stick.
Note! The 2nd photo below shows the Dir command being used to show the contents of the USB drive.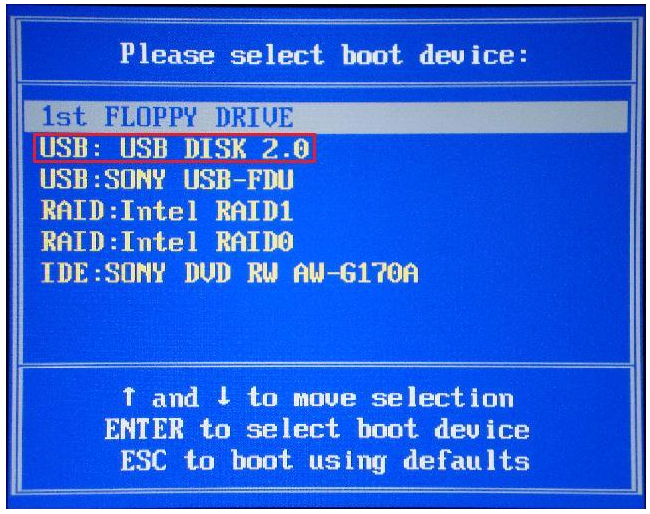 Now type in the following command without quotation marks.
Quote:
"nvflash --save orig.rom"
Please note there is two hyphens before the "save". This command will now copy the BIOS of your GPU and save it on your USB stick. It will be called Orig.ROM. Once this is completed, restart your computer and boot back into Windows.
Very Important:
Make sure you keep this, this is your Original BIOS for your GPU. You don't want to loose this and not be able to flash your BIOS back to stock.
Step 4
Now, it's time to voltage edit.
Note! This shown below is specific to 8800GT cards, but it is still relievent to other Nvidia cards. But you must research the voltages on your own card since they all differ here and there. So before continuing, make sure you find out your own voltage before you volt mod. If you're unsure, then ask in one of the subforums for the answer. Someone has bound to know.
Re-read the note above.
Now extract the
NiBiTor.v5.9.zip
if you haven't already. Run the NiBiTor.v.5.9.exe, it will unzip itself again. Now run the NiBiTor.exe. Now select
File
>
Open BIOS
and now select the
ORIG.ROM
that is saved on your USB pen. This will now open the specific details of the card. Do NOT touch anything other than what I will be showing unless you know what you're doing. Ensure that all the settings look good. It just so happens my "Vender" had said Unknown when I selected my BIOS. There is no BFG in the list. But that's okay.
Now click
Voltages
>
Exact Mode
tab. Now under the
Extra
drop down, choose the correct voltage that you want to use on your card. For my BFG 8800GT, I had chosen 1.1V.
Now you are done. Now click
File
>
Save BIOS
. And call it
VOLTMOD.ROM
. Now save this file to your bootable USB stick.
Step 6
Now reboot your computer and select the USB pen to boot like you did earlier. It will open the MSDOS screen, and if you like use the
DIR
command to check to see what files are on the stick.
Now you type in, without quotation marks.
Now this is the step where you can't go back. If a power failure happens while you do this, you might just have bricked your card. You will be asked to confirm if you want to flash and type
Y
for yes. Now it will replace your old BIOS with your new BIOS. It should take a few seconds, but once it's done it will tell you.
Once it's finished restart your PC and boot into Windows. You should be up and running now with a little more OC to squeeze out of your card.
Edited by mbudden - 12/31/10 at 10:27am