While I was moving my hardware from one tower to another (spedo to Antec 1200) I decided to redo my loop. I wanted to use the NB block, but seeing as how the NB and VRM are attached I figured out how to separate the two. All you have to do ever so gently twist the heat pipe just enough to break the glue loose. Then try to separate the heat sink a little bit from the heat pipe, by prying with a flat head screw driver.
Once you break it loose, it should slide out very easy. Don't try to force it too much as i'm sure it will just break the heat pipe off. A little gentle force will work fine.
Here it is with the heat pipe and NB heat sink off: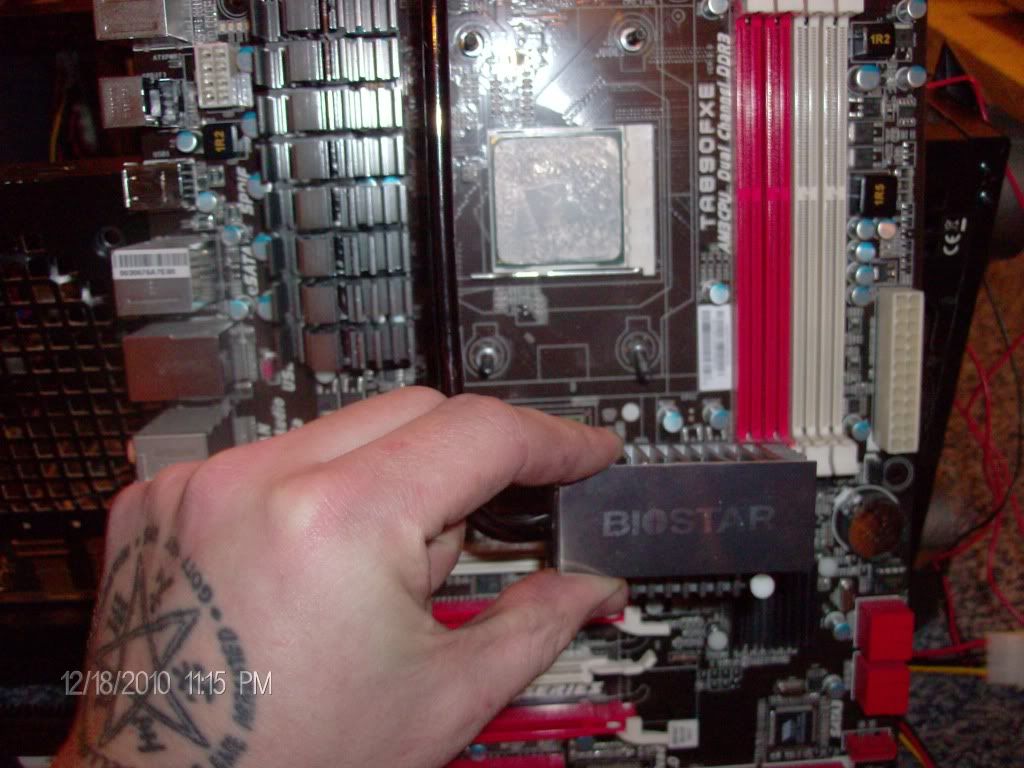 Most people know about the crappy contact between the VRM's so here is a nut that I put on the spring clip to add more tension: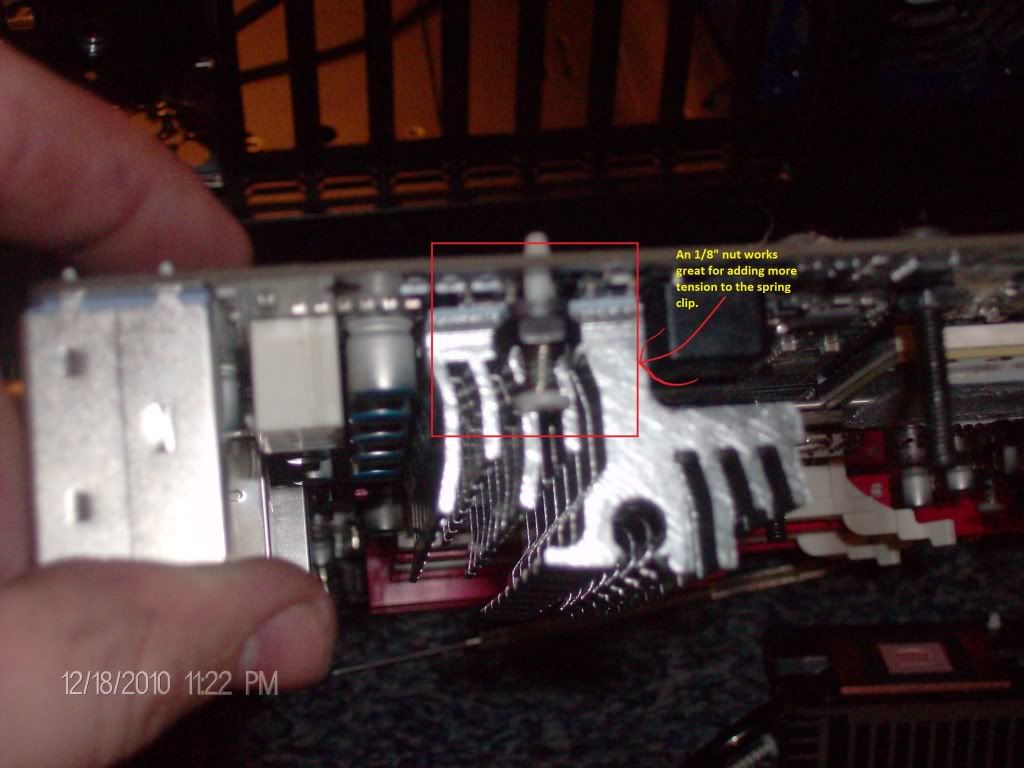 And finally everything is in it's place: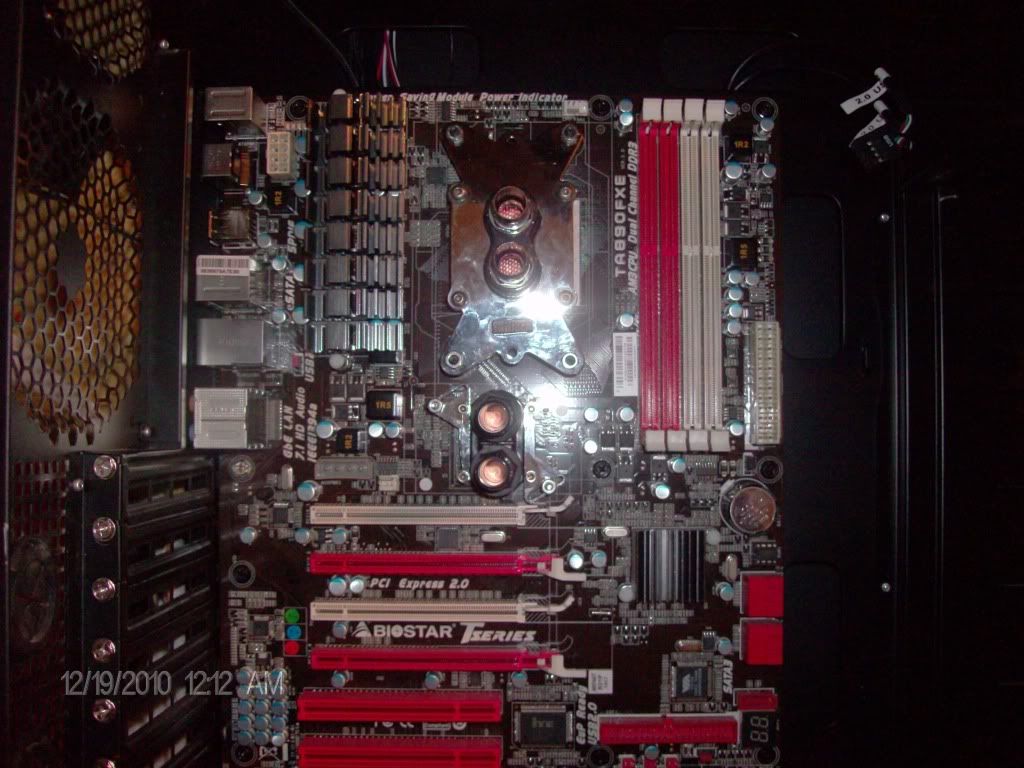 Thanks for checking this out, hope it helps some TA890FX owners who want to water cool their boards.