Since it is raining down here in Socal, I was planning on spending the afternoon playing SC2. Instead, I decided to strip my system down and rebuild it.
Sorry, all pictures were taken with my phone (I don't own a camera).
Before: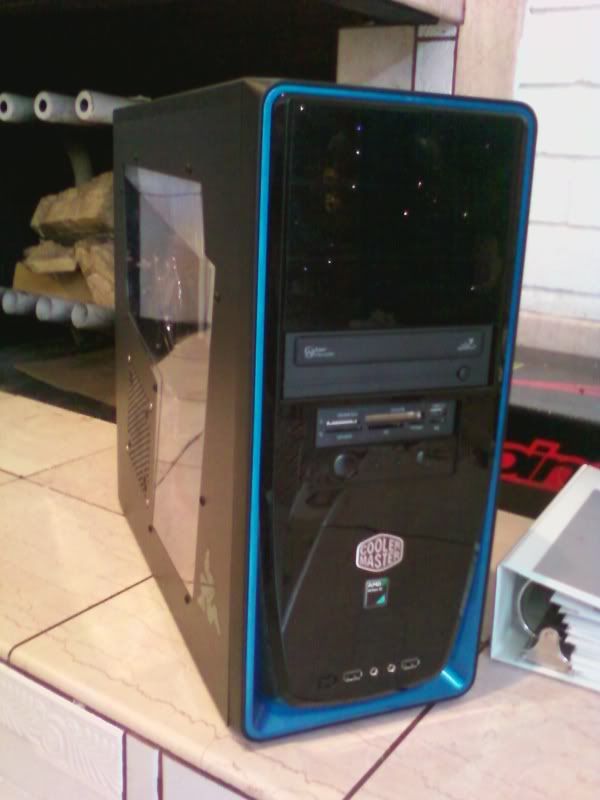 Disassembly
Stripped and ready for the cutting wheel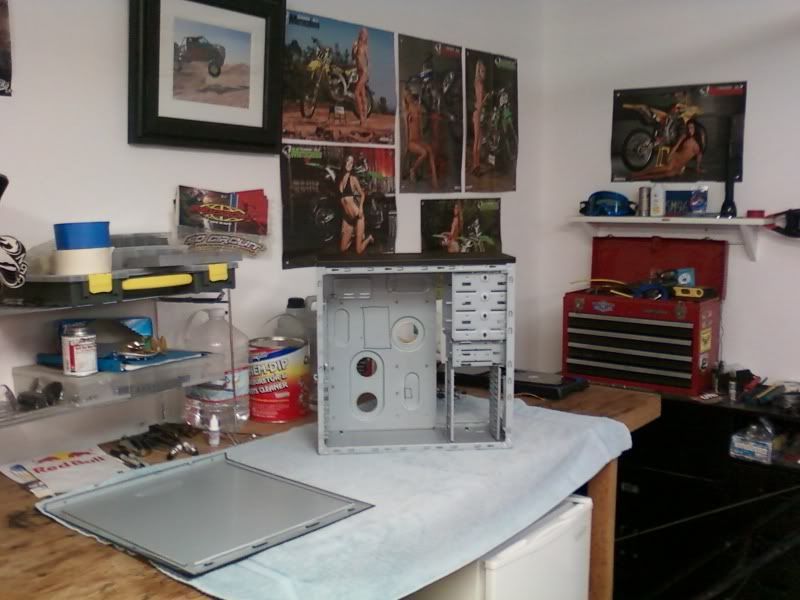 Openings for rear of motherboard (heatsink bracket), 8pin cpu wire, front panel wires, and rear of power supply. Also removed the lower hard drive bay. It blocks the airflow from the front fan.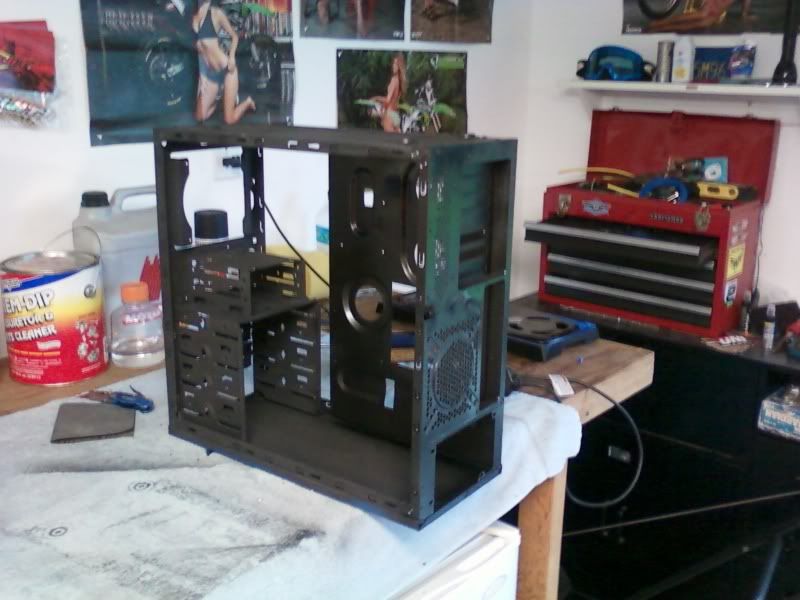 Reassembly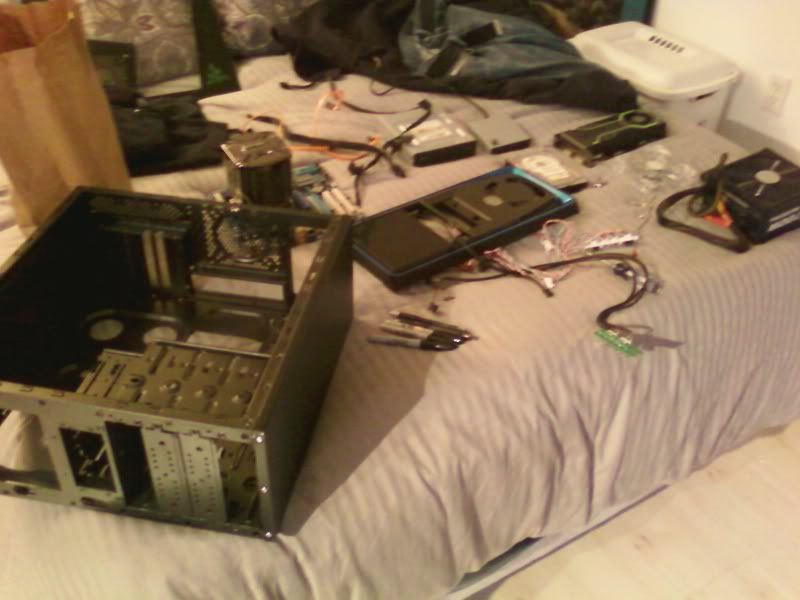 All done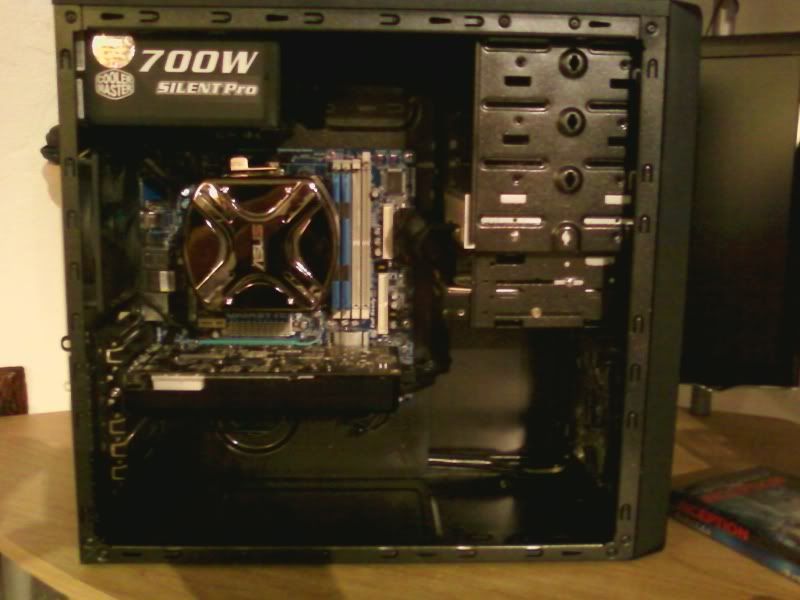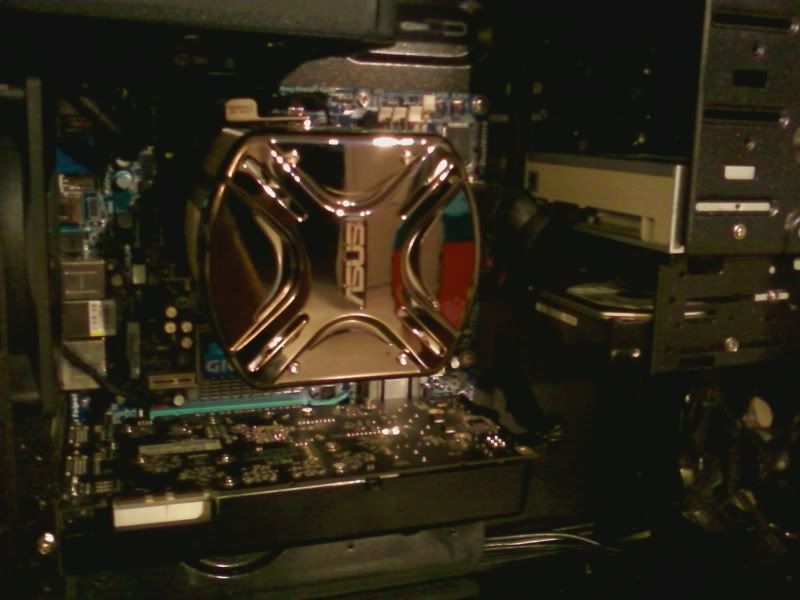 Still a little fiddling to do (as always), but pretty happy for now.