I have HD cable at home but the wire doesn't extend to my room. I didn't want to drill holes on the wall to extend the wire since I'll be moving to a new house in a week or two. Long story short I was looking to purchase an HDTV antenna just to watch the local channel here in San Diego. Came across this site
http://www.tvantennaplans.com/
and saw something really intriguing. The site gave instructions on how to build your own HDTV antenna and several people reported the antenna work really well and better than most antenna ranging from $10-$65+.
After reading several comments on the build and watching the youtube video I decided to try it myself. My brother was throwing away a dish holder made out of wood (19.5"), a little short of what's recommended. With a little cutback on the measurement, and a few coat hanger, I've successfully build a really good HDTV antenna.
The antenna detected 26 digital channels and 8 analog channels. These channels are auto tuned during heavy rain and most likely to detect more on a sunny day. Unfortunately, It'll be raining for at least 2-3 weeks straight so it'll be sometime before I can retest on a sunny day. The total cost of building this antenna is about $9. 2 package of washer from Home Depot 98 cent each. UHF/VHF transformer from radio shack for $7. You can find cheaper transformer at your local hardware store for about $1-$2. The closes hardware store to me is radio shack so I paid extra.
The Antenna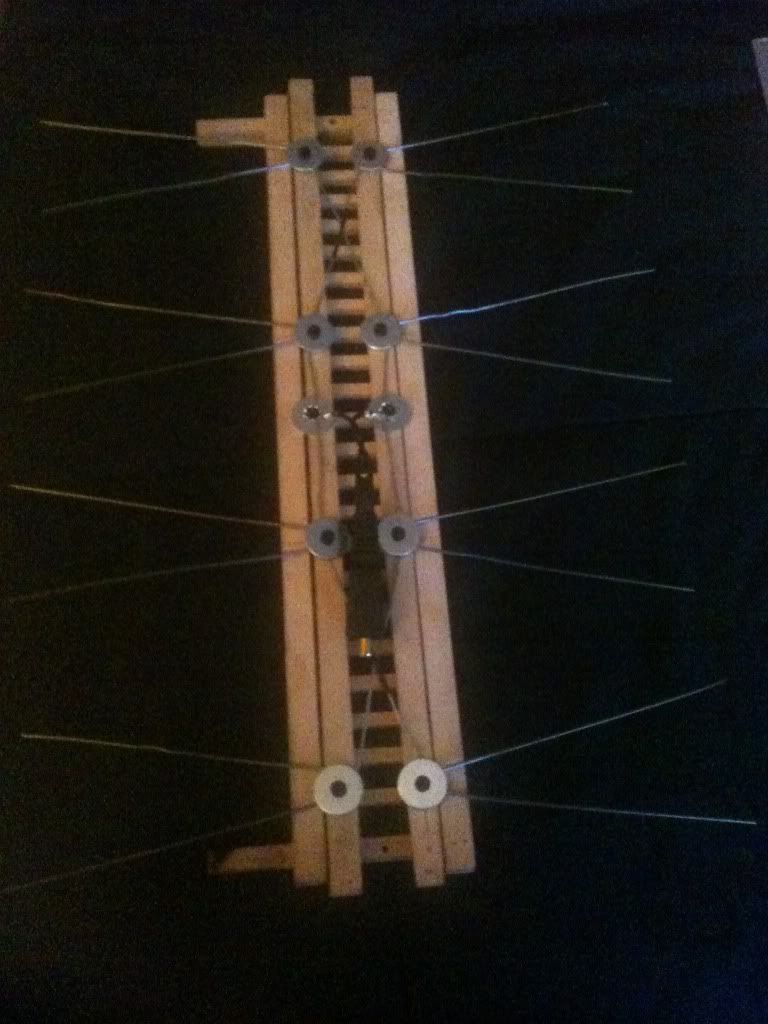 The reflector is made out of cardboard and aluminum foils.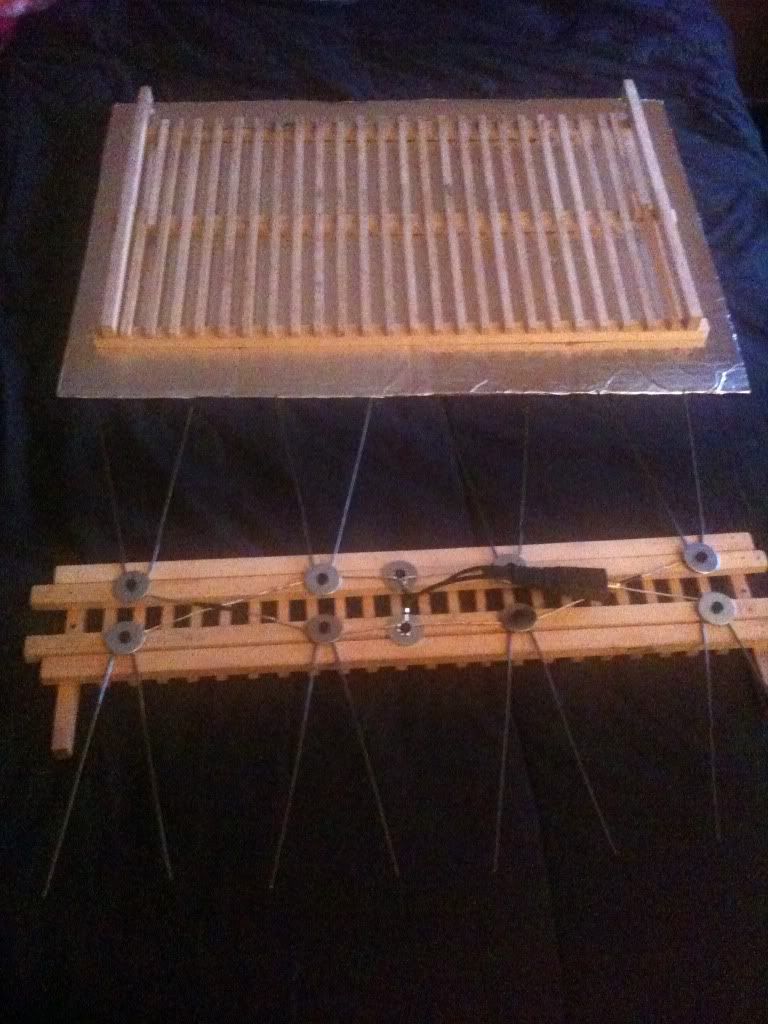 HDTV coat hanger antenna w/ detachable reflector
The reflectors need to be 1.5" - 2.0" away from the "V Whisker" or else it'll block some of the station signals. Hope this help those who are trying to save money or having problems with their HD Antenna
The sky cleared up a little bit and the rain has stopped for now. Auto tune the channel again and I'm now receiving 33 digital channels with 8 analogs.
12/23/10 update: The rain stopped for a few hours and the sun is shining now. Auto tune the channel and now I'm receiving 40 Digital channels!
Edited by DaRookie - 12/23/10 at 6:41pm
CPU
Motherboard
Graphics
RAM
Q9300 @ 3.6GHz 480FSB
GA EP45-UD3P
HD 6950 SOLD! Rokn 8800GT
Patriot Viper DDR2
Hard Drive
OS
Monitor
Power
2x500 Raid0 -250 OSX
Dual Window7/Snow Leopard
LG 32LD350 HDTV/Samsung T240 1920x1200
Cooler Master 550W
Case
Mouse
Mouse Pad
Antec 900 Modded
MX518
QCK+ Steel
View all
hide details
CPU
Motherboard
Graphics
RAM
Q9300 @ 3.6GHz 480FSB
GA EP45-UD3P
HD 6950 SOLD! Rokn 8800GT
Patriot Viper DDR2
Hard Drive
OS
Monitor
Power
2x500 Raid0 -250 OSX
Dual Window7/Snow Leopard
LG 32LD350 HDTV/Samsung T240 1920x1200
Cooler Master 550W
Case
Mouse
Mouse Pad
Antec 900 Modded
MX518
QCK+ Steel
View all
hide details