Searching didn't come up with much...as far as I can tell it hasn't been out long.
http://www.newegg.com/Product/Produc...82E16811129098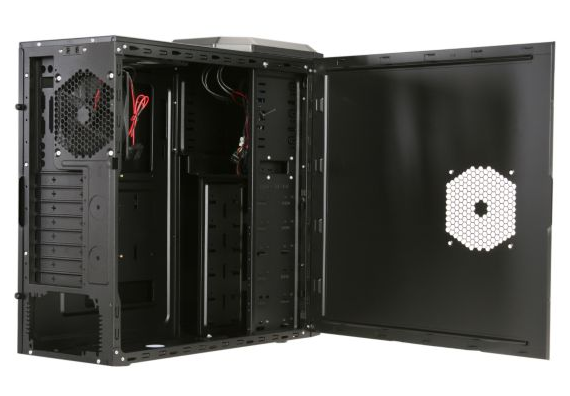 Best I can tell, the outer chassis and the drive cage are from the Two Hundred, but the mobo tray and front panel are new. Looks like they got tired of being beat in the budget market and added cable management and a black interior. edit: Has 8 PCI openings as well, good eye Munky.
You still have to mount the PSU upside-down, but it's definitely an improvement over their other budget cases. Get it under $60 shipped like the HAF 912, and I think we have a winner. Closer to $50 would be even better, since NZXT and Rosewill still have better offerings IMO.
Edited by Drenlin - 12/23/10 at 11:38am