There was a news article about these earphones sometime back. I had said I thought they looked awesome and my girlfriend overheard me talking about them. Well...She bought them for me for our early Christmas gift exchange. So I figured I would review them. Before you progress, realize I am no audiophile, just an average music listener.
Pro's
One word... Range. Tested out a bass song first. It's not even close to a high quality song but it got the result I was looking for. "3 Kinds of Bass by Bass Outlaws. The song has different bass ranges used, all of which registered and sounded great without bottoming out. They sound just like I were listening to a song in my car with my two 12" subs at 1200w peak. They feel like they shake my head even though my head sits still. For the higher notes I chose Soothsayer(dedicated to Aunt Suzie) by Buckethead. The chords and solo's played during the song sound great near max volume through my x58 board -> z5300's -> earphones. The cord has a black Kevlar wrapping around it and the splitter to each headphone is small and doesn't feel in the way when carrying around an iPod or phone with me listening to music. They give you 4 sets of nubs for your ears. One small, Two mediums, 1 large. I guess my inner ear is small since the small ones are a snug fit. The look is awesome especially the titanium. , and the ear-buds seem well made with a Kevlar grommet to keep the wire from fraying.
Con's
After prolonged use of the earphones it hurts a little to remove them. I can't say they are the most comfortable earphones in the world. I would much rather wear Apple's stock earphones shipped with all there iPods, but only for comfort. Price if you can find a similar sounding earphone for cheaper. To me these earphones are like a laptop. I couldn't deal with the Mac OSX but I think the Macbook Pro looks amazing in its design. The same goes with the internal hardware of some laptops They look amazing and then you see the specs and go, "Meh" and move onto the next to find one that looks better.
Other
I would recommend these to anyone that want nice sound quality even if they may not be the best money to quality ratio. It's like all the people that would try out an iPad even though they don't have one, but if given one they would use it. These go great with my ammo can PC mod I finally finished and never made a log for. >_<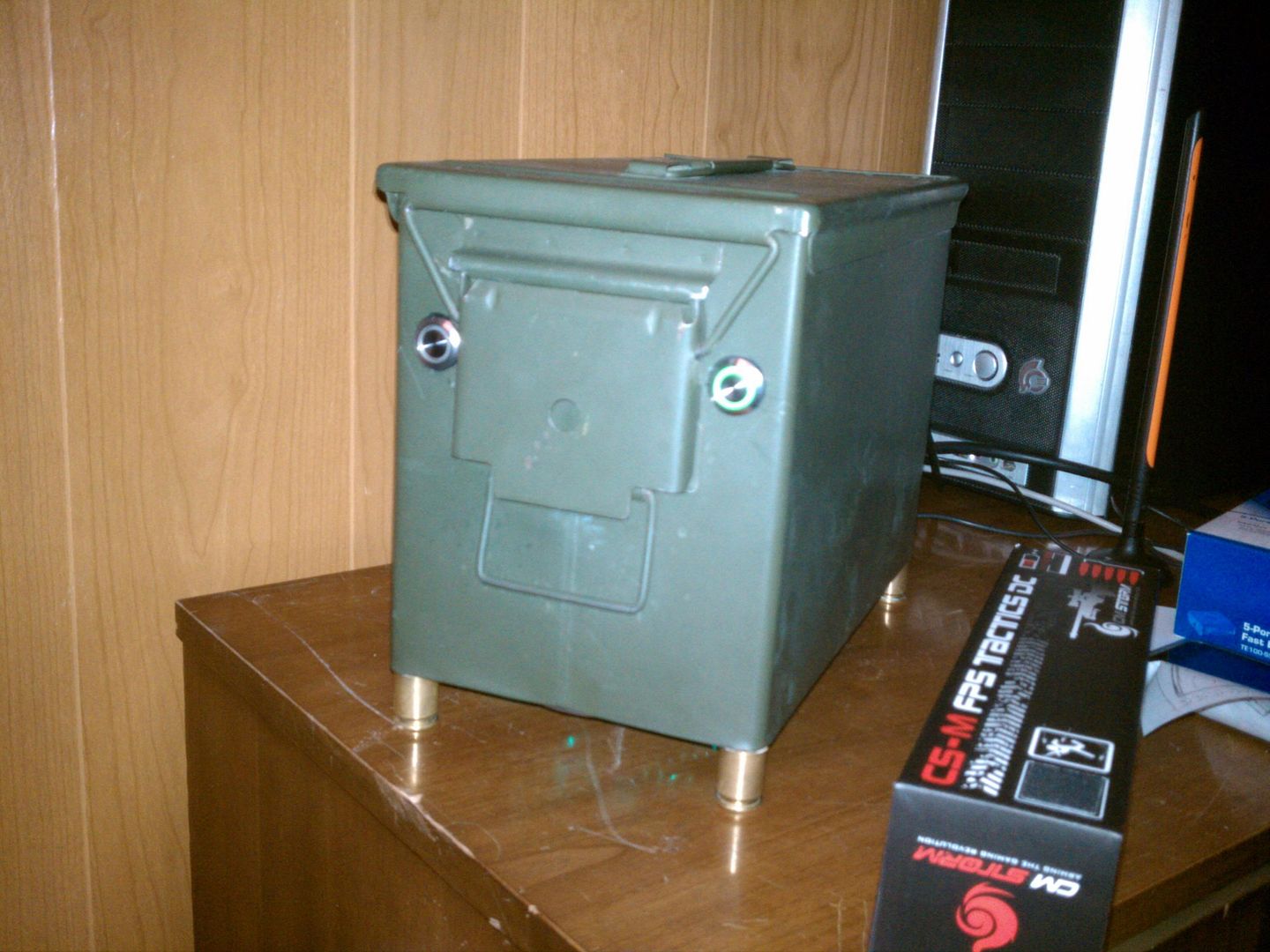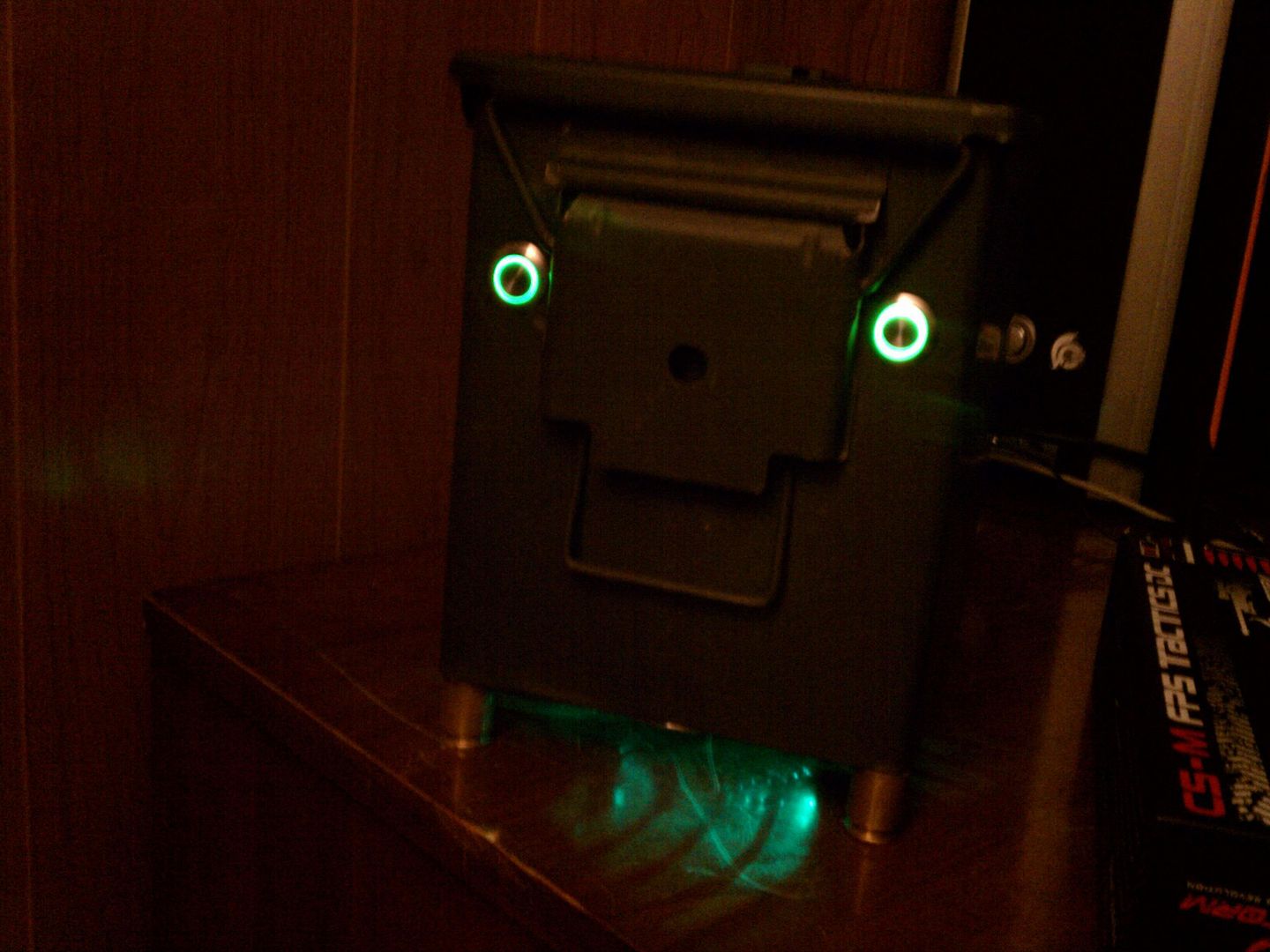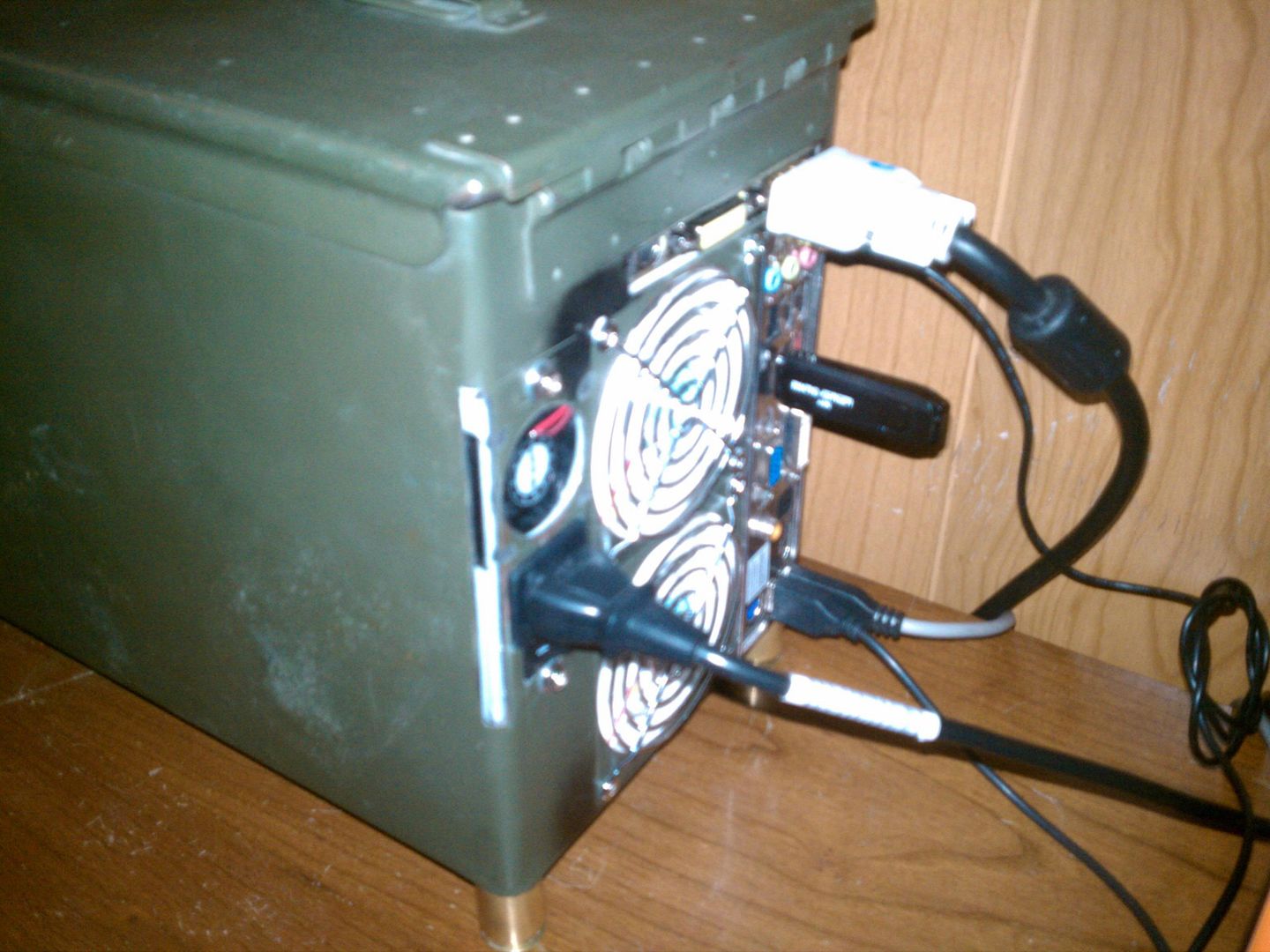 The wires are more cleaned up than in the photo. I had to add fan controls too because they were a little loud.
Edited by Special_K - 12/23/10 at 1:09pm
CPU
Motherboard
Graphics
RAM
q9650 E0
GF9300 ITX Wifi-I-E
MSI GTS450 Cyclone OC
G.Skill Pi (2x2)
Hard Drive
Optical Drive
OS
Monitor
160gb WD Scorpio Black Raid 0
Slot load
Windows 7 x64
19" NEC Flatron
Power
Case
400w 1u server (modded)
50 Cal Ammo Can (Fully Custom)
View all
CPU
Motherboard
Graphics
RAM
q8300
EVGA 750i FTW
nvidia fx 4000 pci
4x2 ddr2
Hard Drive
Optical Drive
Cooling
OS
320gb Seagate
na
big tower
Windows 7 pro x64
Monitor
Keyboard
Power
Case
remote desktop
na
Thermaltake 420w
gutted case
Mouse
Mouse Pad
Audio
na
na
na
View all
hide details
CPU
Motherboard
Graphics
RAM
q9650 E0
GF9300 ITX Wifi-I-E
MSI GTS450 Cyclone OC
G.Skill Pi (2x2)
Hard Drive
Optical Drive
OS
Monitor
160gb WD Scorpio Black Raid 0
Slot load
Windows 7 x64
19" NEC Flatron
Power
Case
400w 1u server (modded)
50 Cal Ammo Can (Fully Custom)
View all
CPU
Motherboard
Graphics
RAM
q8300
EVGA 750i FTW
nvidia fx 4000 pci
4x2 ddr2
Hard Drive
Optical Drive
Cooling
OS
320gb Seagate
na
big tower
Windows 7 pro x64
Monitor
Keyboard
Power
Case
remote desktop
na
Thermaltake 420w
gutted case
Mouse
Mouse Pad
Audio
na
na
na
View all
hide details