I recently bought
THIS
set of ram because it's listed has a supported set on EVGA's support site. I just installed it, and it's showing only 8183MB usable, but in the resource manager shows all 12416MB's...as does CPUz.
One thing I do notice, is that is says to install the RAM in DIMM slots 1, 3, & 5 in the manual, but when I review the slots in CPUz, it says that slots 1, 3 & 4 are populated.
SCREENSHOT: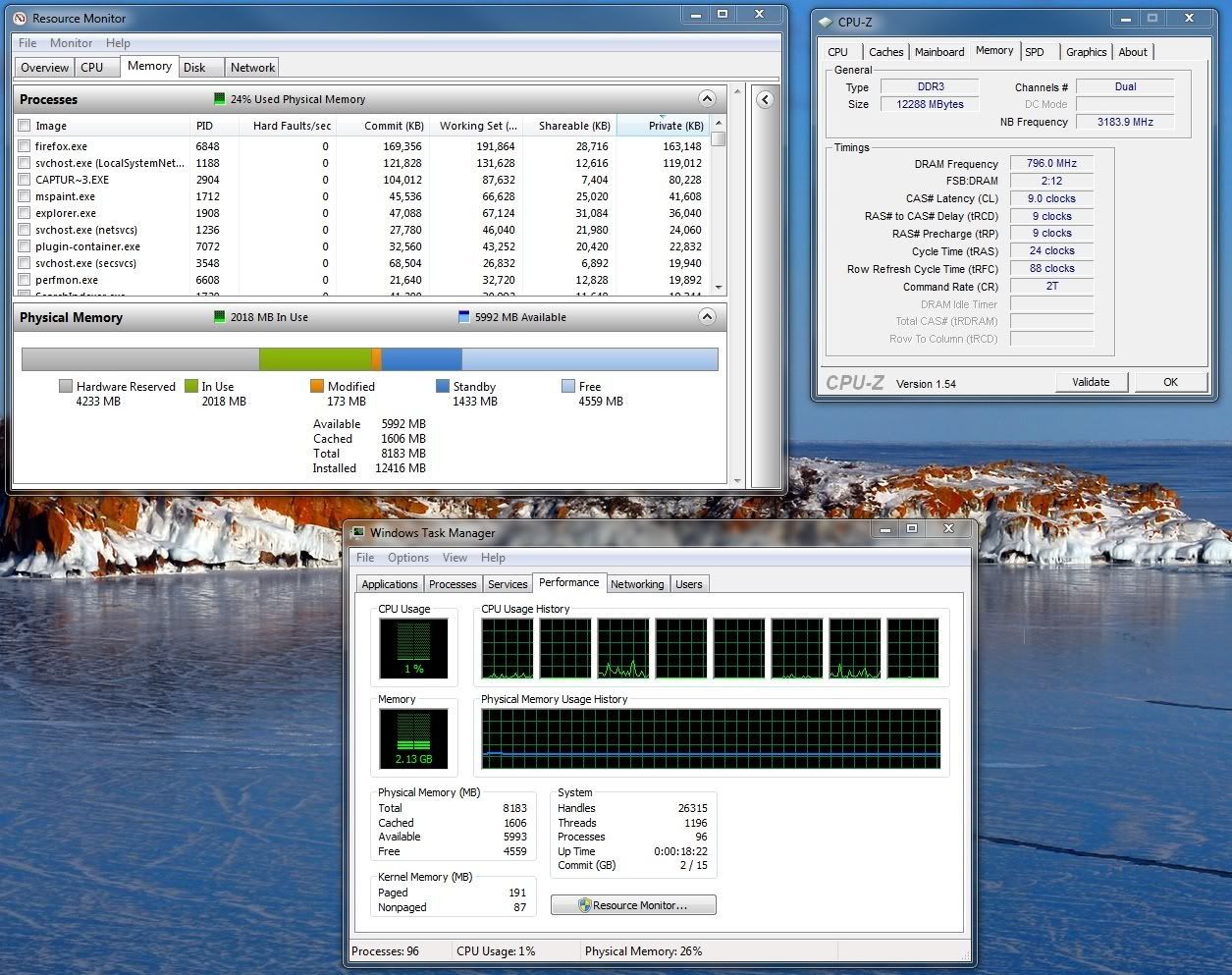 I've already tried resetting the CMOS and made sure the "Maximum Memory" box is unchecked in msconfig...but nothing changed.
I just updated the BIOS to 77...maybe that's the problem.
Thanks in advance!
CPU
Graphics
RAM
Hard Drive
Intel Core i7 2720QM
NVIDIA Quadro 2000M
16GB DDR3 1333
80GB mSATA SSD (OS) / 500GB Samsung
Optical Drive
OS
Keyboard
Case
DVD-R
Windows 7 64-bit Professional
Das Keyboard Model S Professional
Lenovo W520
Mouse
Mouse Pad
Roccat Kone[+]
Roccat Sota
View all
hide details
CPU
Graphics
RAM
Hard Drive
Intel Core i7 2720QM
NVIDIA Quadro 2000M
16GB DDR3 1333
80GB mSATA SSD (OS) / 500GB Samsung
Optical Drive
OS
Keyboard
Case
DVD-R
Windows 7 64-bit Professional
Das Keyboard Model S Professional
Lenovo W520
Mouse
Mouse Pad
Roccat Kone[+]
Roccat Sota
View all
hide details