Good day, dear colleagues! Happy New Year!
Write here the first time, and I would like to apologize in advance for probably the wrong forum thread, but still wanted to ask the advice of a guru.
So: We have a video card ZOTAC GTX465 1GB (ZT-40301-10P).
After watching this, and other forums - saw the article about the possibility of rewriting the series in the GTX470 (with an increase in productivity).
On the forums often write that the GTX465 flashing only when the GPU is made based on the chip GF100-275-A3 wired additional memory chips. Found the information and that my video card can not reflash.
Nevertheless, I am not an expert in the analysis of maps and can not determine the labeling GPU, but took photos of the board unsoldered resistors.
That's what they write: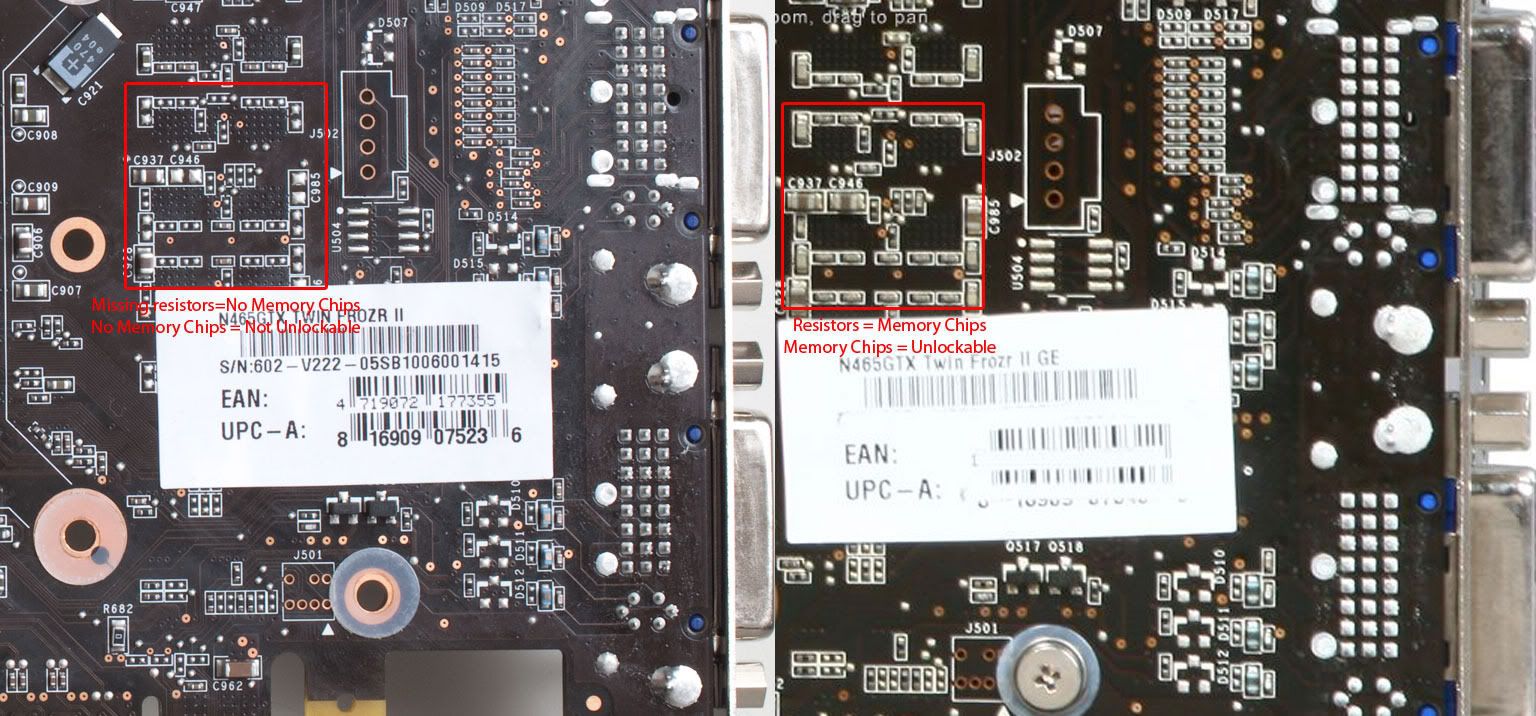 And here is what I have:
I understand that this card has all mikruhi memory on board, but with a choice of versions of the BIOS can not decide. Is it possible to remake the map of GTX470 in general think? Which BIOS to choose correctly? What they write on the forums, or take say the older model it ZOTAC GTX470?
Please help! Thanks in advance!