My card was truckin along rock solid artifact free at 850 core 2300 ram for the past 10 days or so that I've owned it. Today I'm watching youtube and I get full screen artifacting for a sec and it went away. Later I fired up BC2 and its artifacting all over. Great. OC scanner and black ops also spaz out with artifacts at 2300 ram.
Mess around with OC scanner and Crysis at stock ram speeds. OC scanner looked fine but I was pretty certain Crysis was artifacting a bit. Load up BC2 once again with stock ram and OC'd core and get weird boxy artifacting. Quit out, hit reset in afterburner, and load the game again to get the same thing after a few seconds. Never seen anything like it before: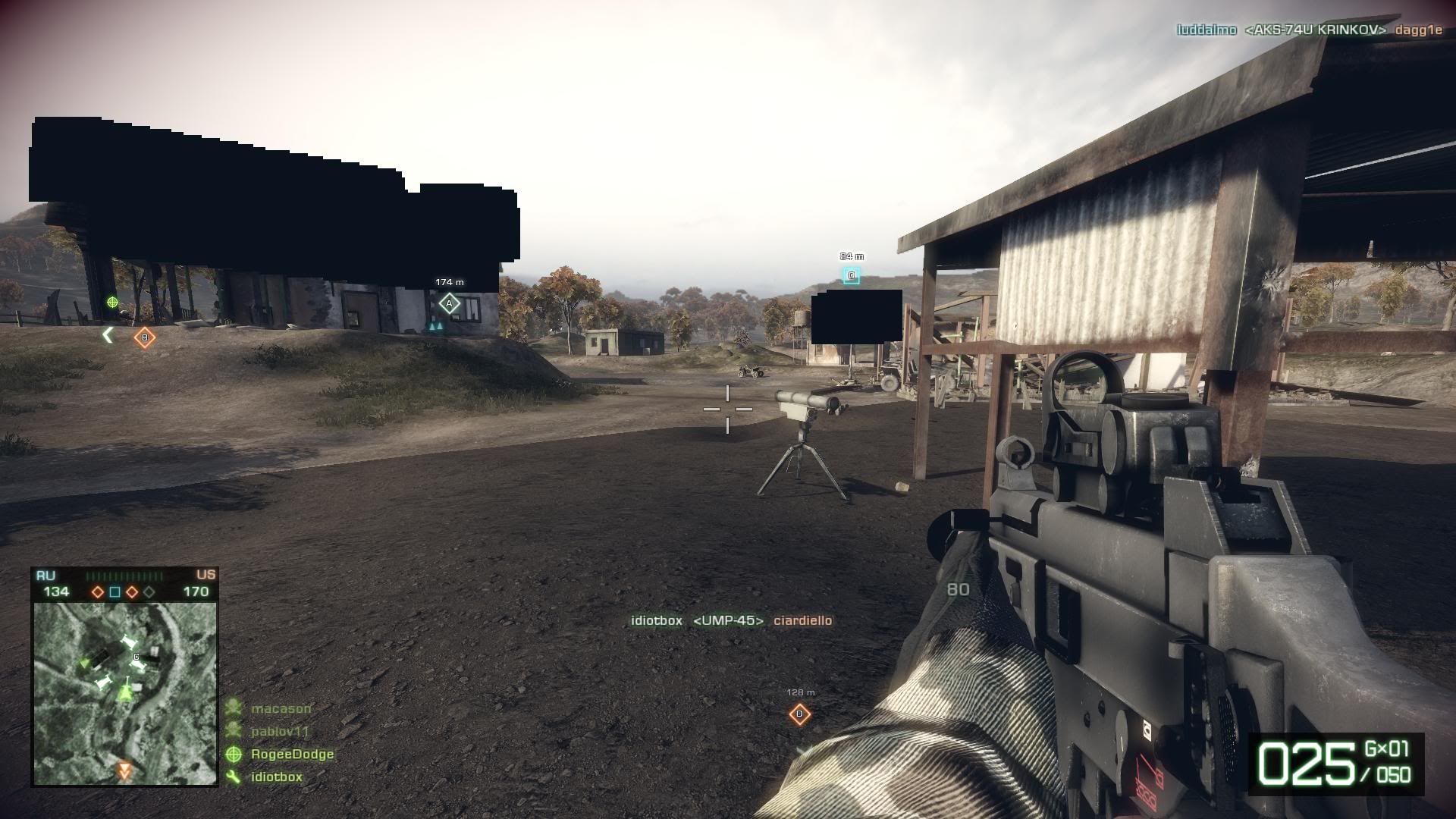 I quit the game again, reloaded, and it didn't happen. I'm totally lost right now.