I'm trying to OC an E7200 on a Gigabyte GA-G31M-ES2L using 2x2GB Patriot DDR2 6400 @ 5-5-5-12-2T (stock rating). I've found that board to be pretty good for barebones budget OC setups (got 3.8 with an e6500 on stock cooling)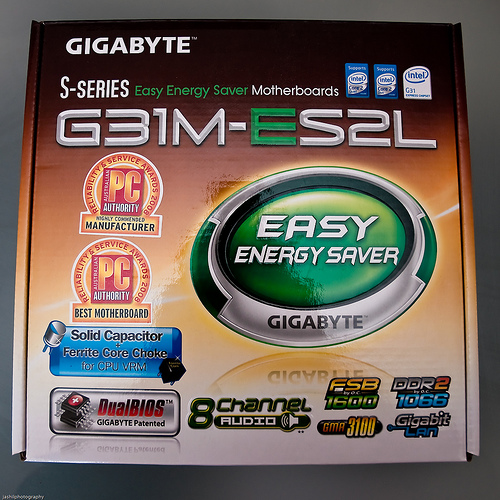 I disabled C1E and speed step, set the CPU vCore to 1.225V, and since the other voltage options are lacking, added +.2V to DRAM and +.3V to MCH and booted @ 9x400
Ran Hyper PI 32M no sweat... temps good. Then I started the process of reducing voltage. The first thing I tried was dropping vCore to 1.21875, and instead of failing to boot, it just ignored my bios settings and booted @ 9x266!
I flashed the BIOS with 3 different versions, and nothing changed (except that under 1 of them set the default at 9x100
... so after that I reset CMOS and for some reason I got it to boot again @ 9x400 with 1.225V.
Then I tried dropping DRAM to +.1V and it did the same thing - ignored my bios settings and booted 9x266 no matter what I set it for!
Now I can only get it to boot 9x333, and no matter what I do, any time I go past that it just ignores me and boots 9x266... it's infuriating because I had a stable OC @ 3.6ghz and now it won't budge past 3.06
:
Any thoughts?