I've ran prime for two hours, and it seems good so far. I only planned to hit 4ghz but after looking at these temps it seems like I can probably hit 4.2 , i'm just not sure if I should go for more or stop here, it's just an everyday gaming system.
What does everyone think so far? Do my memory settings look optimal?
I'd appreciate a look over and some input on any tweaks I should make to get the most performance. I do have Hyperthreading off BTW.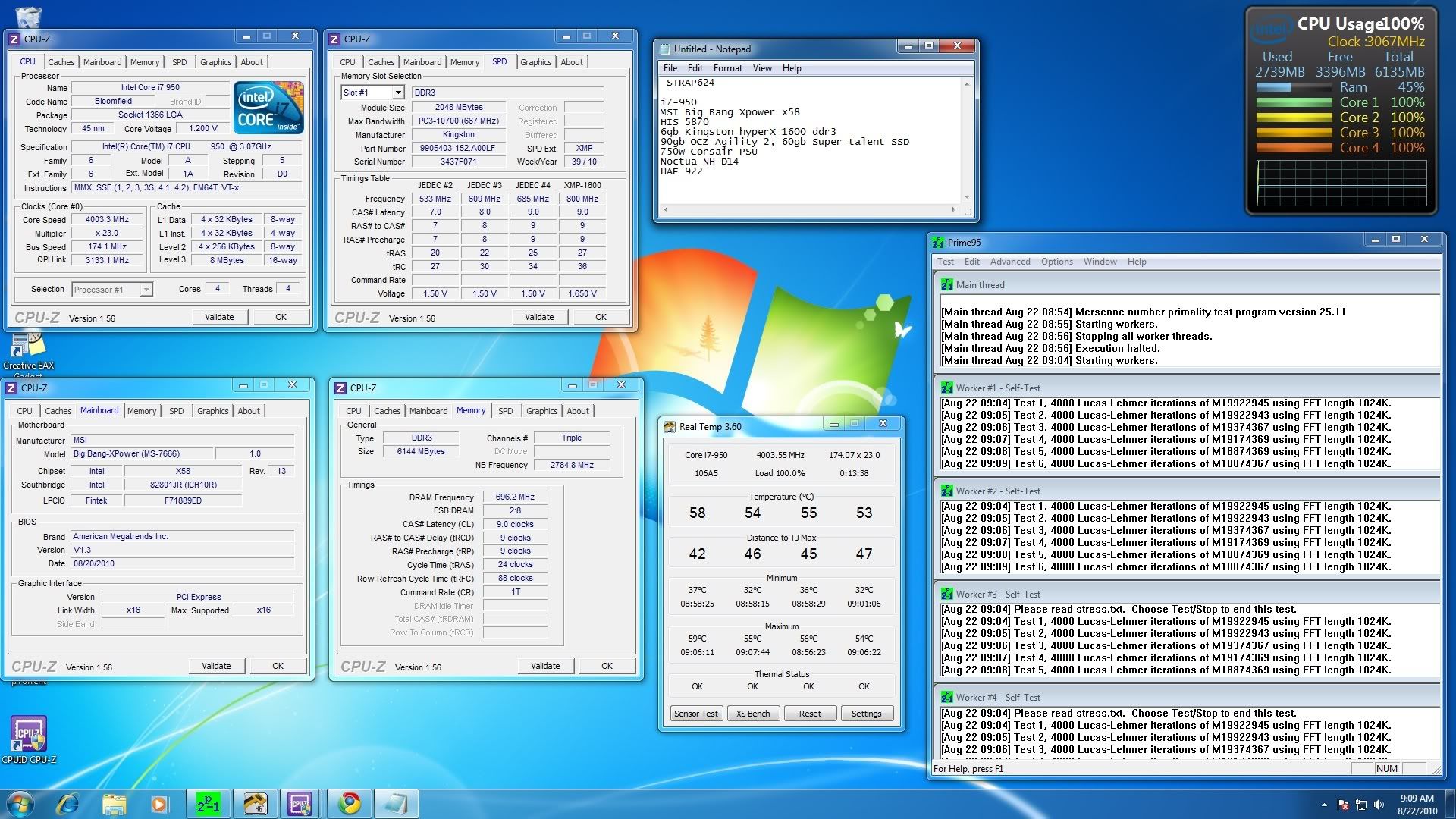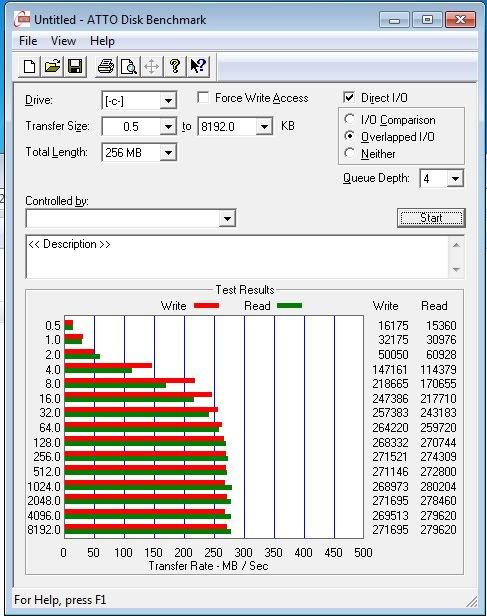 Edited by strap624 - 12/27/10 at 8:39pm
CPU
Motherboard
Graphics
RAM
i7-950 @ 4.2ghz
MSI Big Bang x58
Crossfire Sapphire 7970 OC
6gb HyperX 1600
Hard Drive
Hard Drive
Cooling
OS
C300 64gb , Agility2 90gb, 2x WD greens Raid 0
Samsung 830 series 64gb
H100
Windows 7 64bit
Monitor
Power
Case
Crossover 1440p
OCZ ZX850W
Lian li Pc-x2000f
View all
hide details
CPU
Motherboard
Graphics
RAM
i7-950 @ 4.2ghz
MSI Big Bang x58
Crossfire Sapphire 7970 OC
6gb HyperX 1600
Hard Drive
Hard Drive
Cooling
OS
C300 64gb , Agility2 90gb, 2x WD greens Raid 0
Samsung 830 series 64gb
H100
Windows 7 64bit
Monitor
Power
Case
Crossover 1440p
OCZ ZX850W
Lian li Pc-x2000f
View all
hide details