Hello, I want to share with you my journey!
First of all, I was using a Compaq Presario 6027US for about 8-9 years. I never thought I would have the skill, knowledge, or guts to actually put a system together. The computer I used for 8 years:
Case: Compaq 6027US
Motherboard: Compaq
CPU: Intel Pentium 4 2ghz
RAM: DDR (2x256mb) 512MB RAM
VIideocard: VIsiontek Xtasy Geforce 4 Ti4200
Power SUpply: POWORK 450 watt
HDD: Maxtor 80GB
Pics of the system I used for 8 years: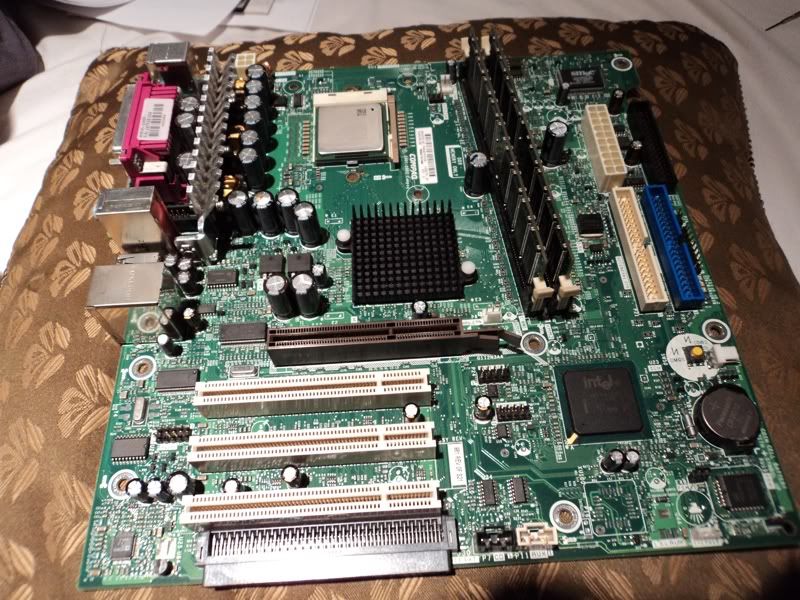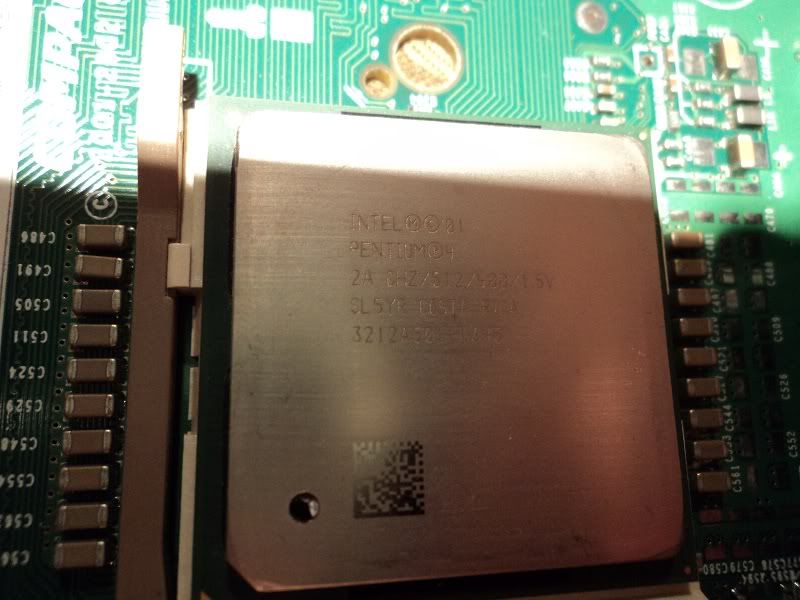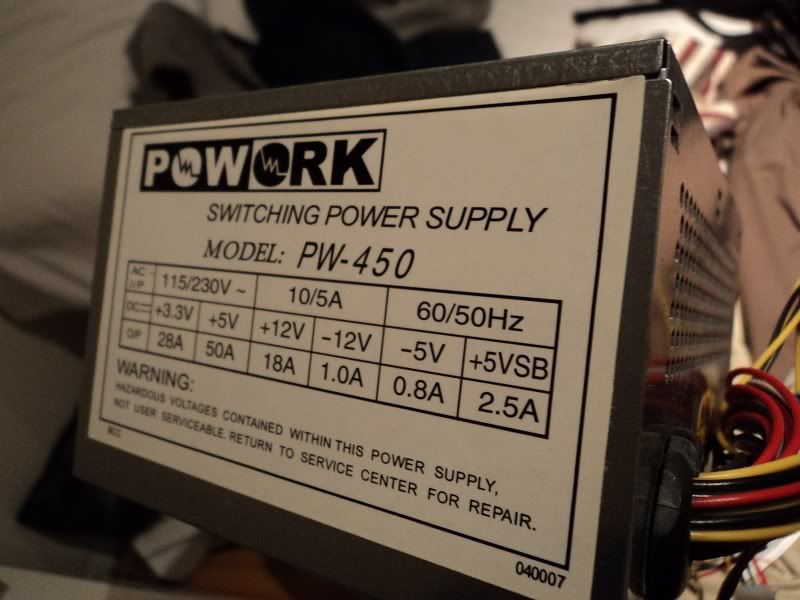 The only parts I changed in this system over the 8 years that I used it was the videocard. In 2004, I purchased a BBA ATI Radeon 9800 Pro 128MB and then ended up selling that a year later. I then purchased a BBA ATI Radeon X850 XT Platinum Edition AGP in January 2006 but then ended up selling it a month later in February because my PC was heavily bottlenecking the card. I went back to using the Geforce4 Ti4200 and used it all the way until November 2009.
I then installed Windows 7 on this PC but I just could NOT get aero no matter what I tried. New Nvidia drivers didn't support Geforce4 Ti4200 anymore. So I thought maybe its time to finally upgrade from my whole PC since they weren't making AGP video cards anymore. I wanted to step into the future of PCI-E. I was planning to buy a dell PC (that has a PCI-E) for about $500 from ebay to replace my Compaq Presario but then somebody on another forum convinced me to just build my own system. I was afraid at first because Ive never done it but then I decided to take the plunge! I completed my very first build ever in November 2009. I got myself the following parts:
Case: Azza Helios 910 Mid tower
Motherboard: Gigabyte GA-MA770T-UD3P
CPU: Phenom II 965 Black Edition
RAM: (2x2gb) G.Skill DDR3 1600 dual channel kit
Video card: borrowed a Geforce 6200 from a friend
Power Supply: Corsair TX 750 watt
Hard drive: Western Digital Caviar Black 750GB
The first build (borrowed the Geforce 6200 from a friend since I didn't have a PCI Express card):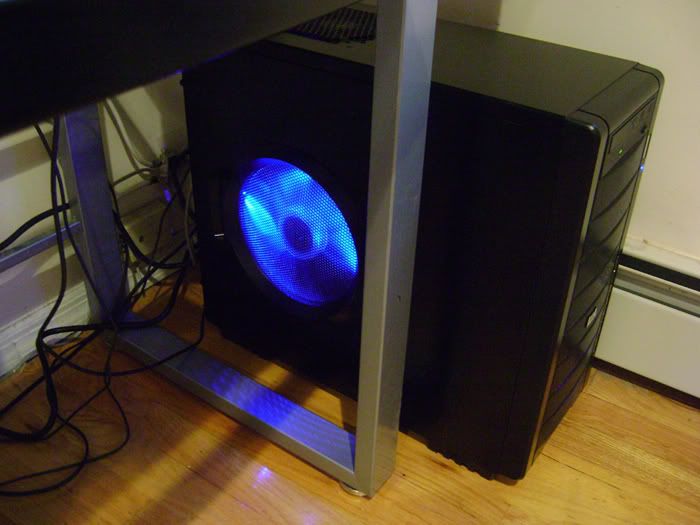 And success! I finally put a PC together and had aero on Windows 7. I then upgraded the GPU to a 1GB XFX Radeon HD 4850 and the CPU cooler to a Corsair H50 in December 2009:
I was able to overclock the processor to 4.02Ghz using the H50. I then upgraded my monitor from a 1280x1024 Compaq 7020 monitor to a Samsung 2233RZ 1680x1050 120hz LCD monitor: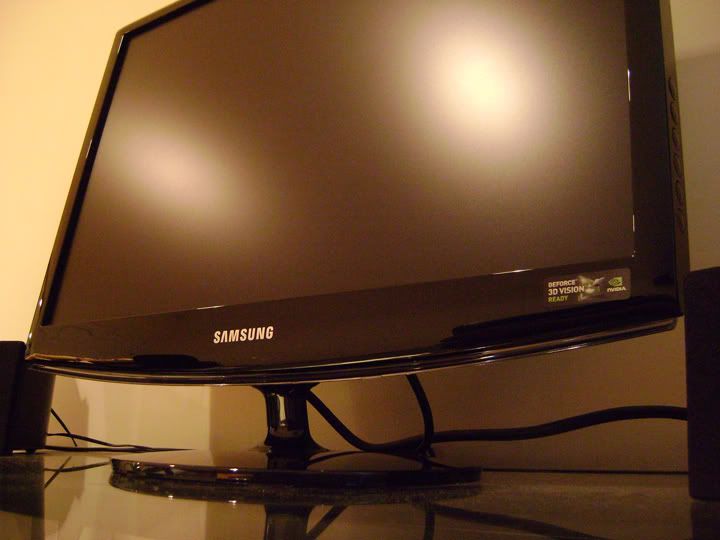 I used this setup until June when I sold the Radeon 4850 and purchased an EVGA GTX 480 Superclocked+ the day it appeared on Newegg lol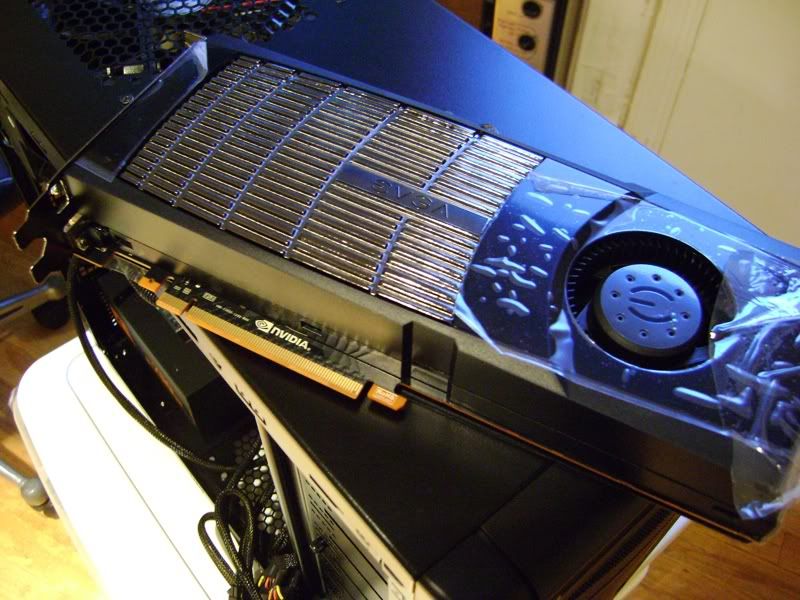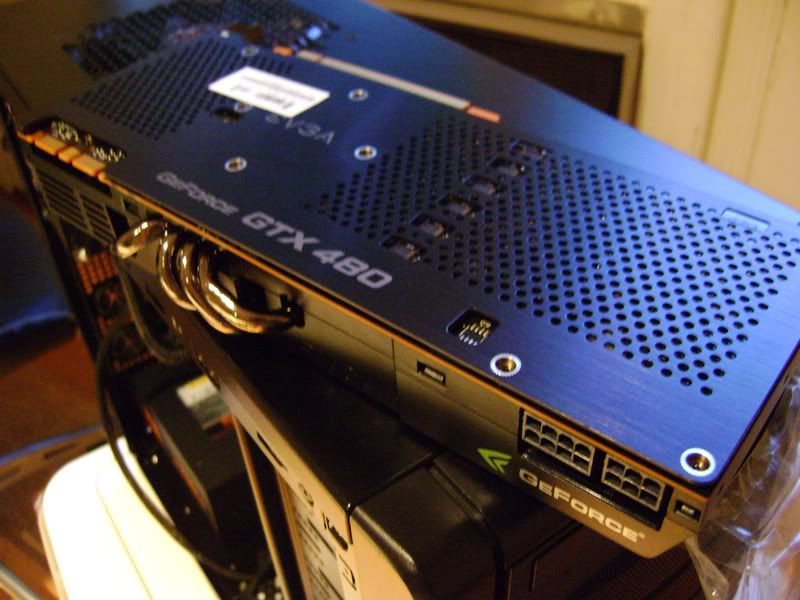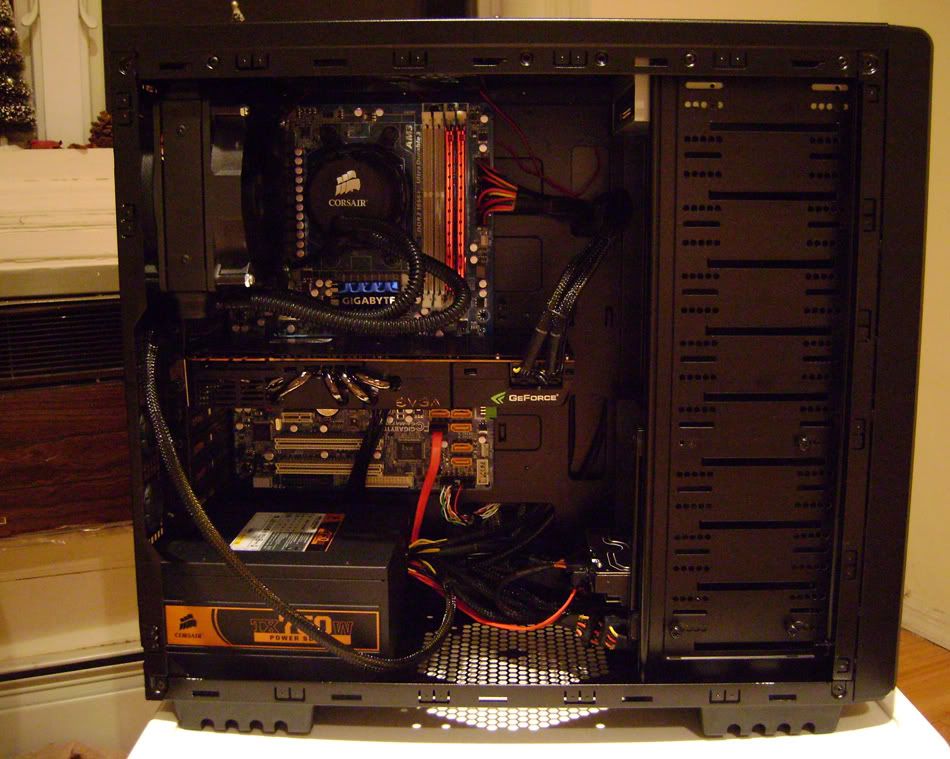 Around July 2010, I decided to move to Intel. I sold my AM3 board and Phenom CPU to a friend and bought an intel board and CPU.
Motherboard: EVGA X58 FTW3
CPU: Intel Core i7 930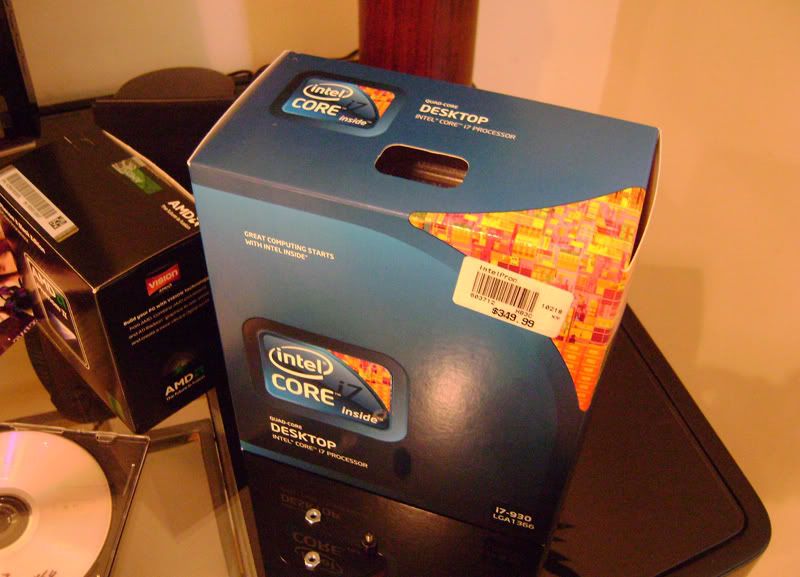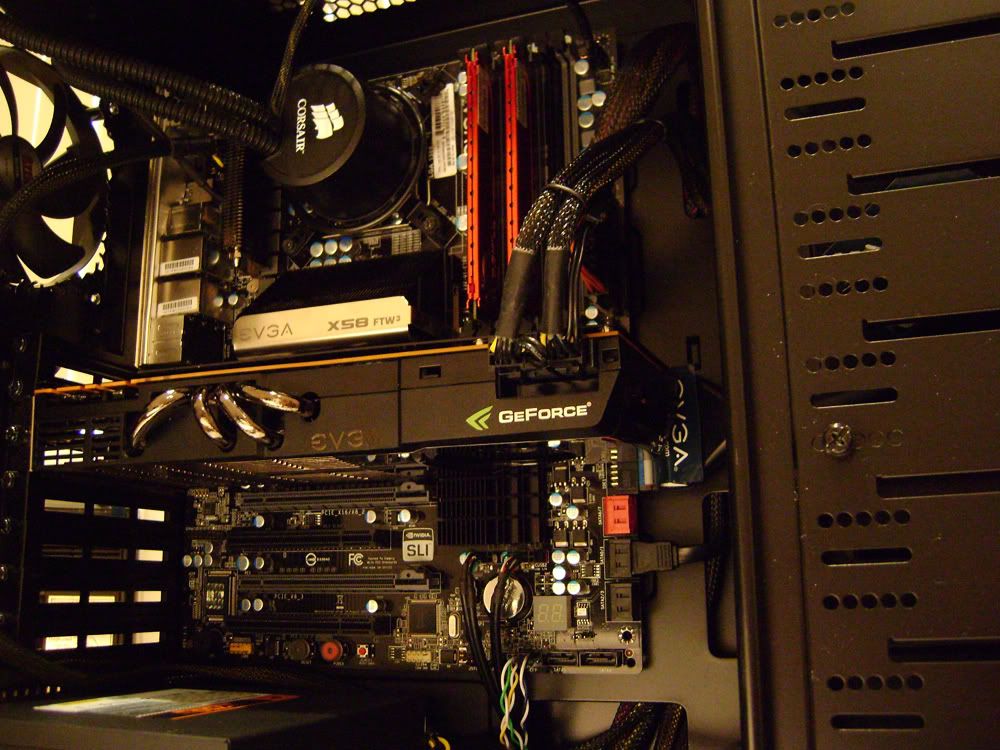 I was loving every bit of this system EXCEPT for the heat created by the GTX 480. My computer was also extremely loud, I couldn't hear much when gaming unless I turned the sound up really high or use headphone which I find uncomfortable. So I brainstormed and came up with an idea:
It worked flawlessly in my head but in reality it didn't work out too well.... So I thought and thought and the only solution I came up with was to go with water cooling was it looked very difficult so i was still unsure. So watercooling was on my "maybe" list.
I then received a very nice birthday present on my birthday in September. It was a Corsair 800D case: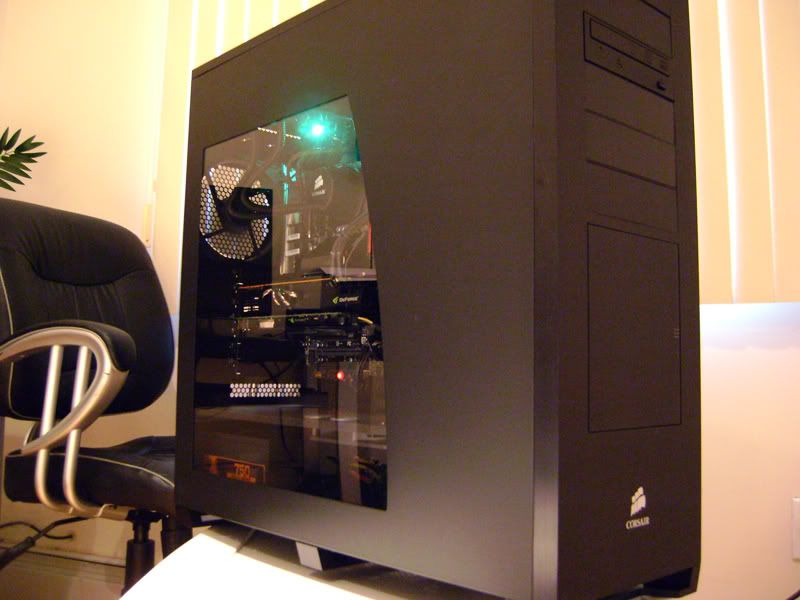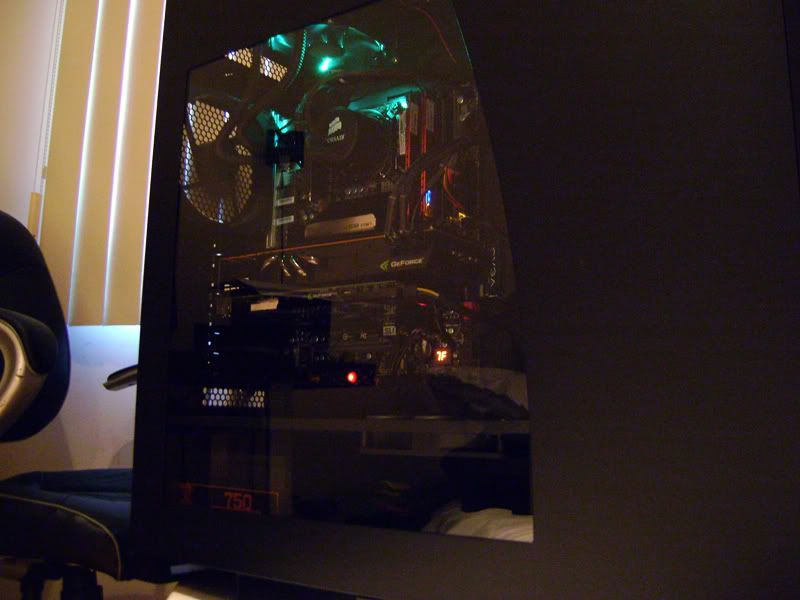 I quickly purchased some sleeved extensions to enhance the look: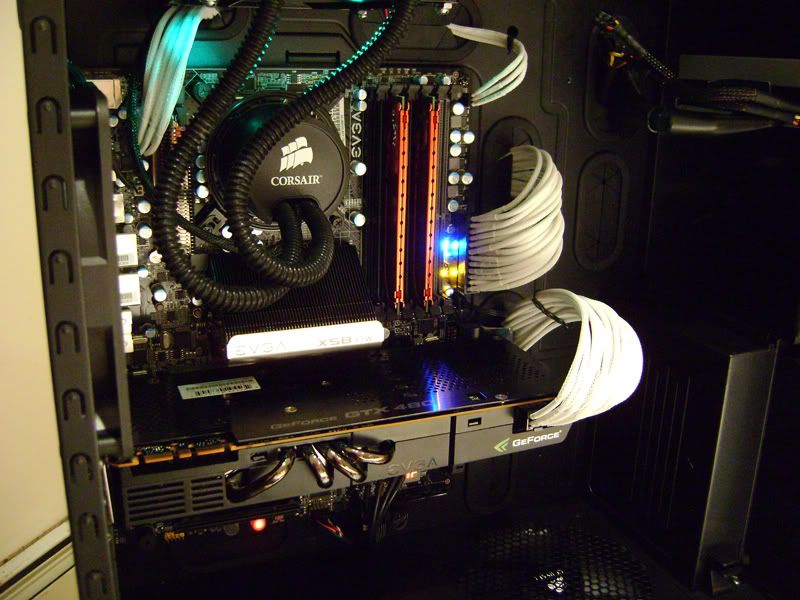 At this point it would be an insult to not go with water cooling. If youre on the fense about water cooling and somebody gives you a Corsair 800D, you dont really have a choice! lol so I decided to just take the plunge and water cool my system. So I thought...why not!
I ended up selling my precious GTX 480 for $500 to a guy in Australia at the beginning of October and put a Geforce 8800GT (which I borrowed from a friend) into my system. I then came to this forum and started asking around for information on waterblocks, fittings, pumps, etc...
So after finally ordering all the parts, I put the water cooling system together:
CPU block: EK Supreme HF Full Nickel
Radiator: Thermochill PA 120.3
Pump: Swiftech MCP655
Reservoir: Bitspower 5.25 POM Bay
Tubing: Primochill 1/2" ID 3/4"OD white tubing
Fittings: A mix of Bitspower compression and barbs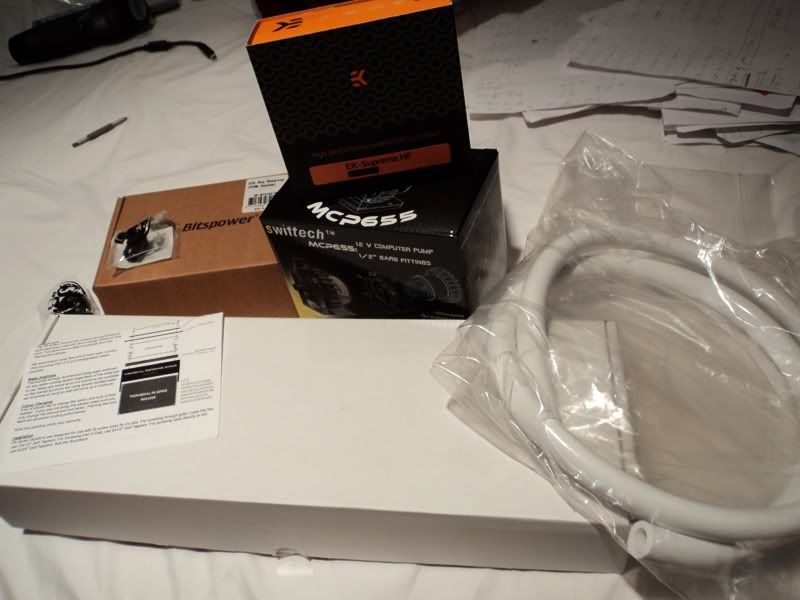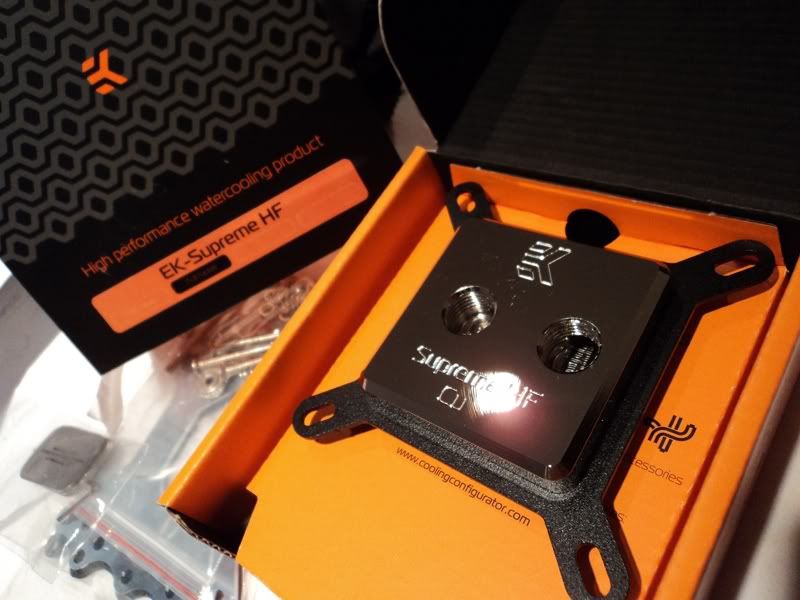 I then finally completed my first water cooling loop in middle of November 2010: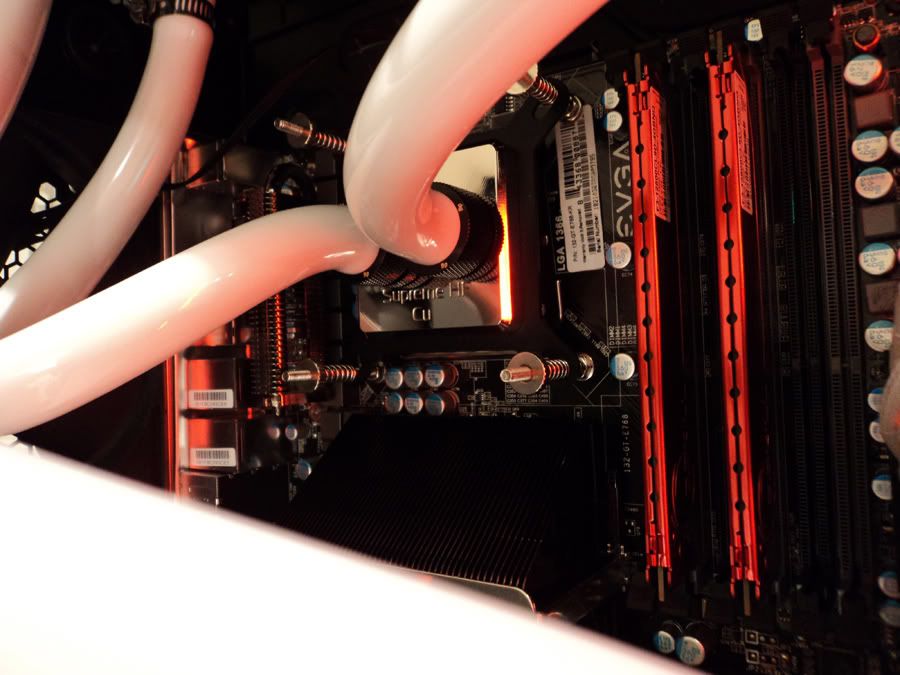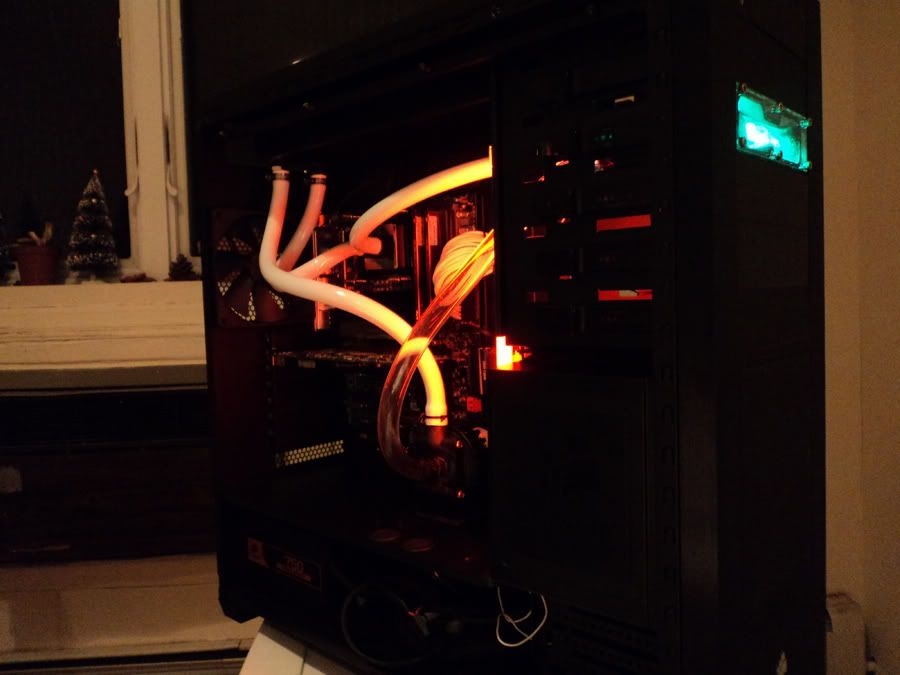 Everything was running beautifully. I then finally ordered my dream GPU on November 23, 2010. Its an EVGA Geforce GTX 480 Hydro Copper FTW. The main reason that pushed me into water cooling in the first place...A silent GTX 480 at last!
It was a used card that I purchased for $370USD from a seller that had relatively good feedback. I saw that he sold several of these cards and received all good feedback. As I was waiting for this GPU to arrive in the mail, I ran into a problem with my motherboard and basically had to RMA it. So as this motherboard was out for RMA, my GPU came in the mail but I couldn't test it until my motherboard came back. The motherboard finally came back December 16, 2010. I was so excited and put everything to together very quickly just to test the videocard.
But then i find out that the GPU is faulty!
So then I contacted the seller (very honest and good seller) and he allowed me to send it back to him and he said he will replace it with another. So I sent the card out on Monday December 20, 2010. He is shipping out the replacement tommorow morning so now I wait for it to arrive!
So stay tuned mates!
-Sam
Edited by Timechange01 - 12/27/10 at 10:55pm