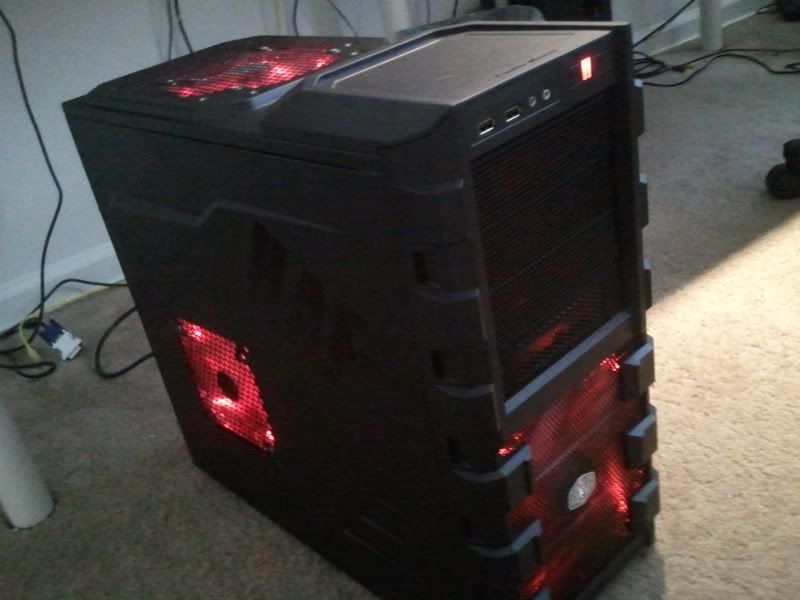 Now I'm a minimalistic kind of guy I'm sort of opposed to LED lights lol. The wife said she wanted it to "look pretty" so I went back on newegg and ordered some colored fans.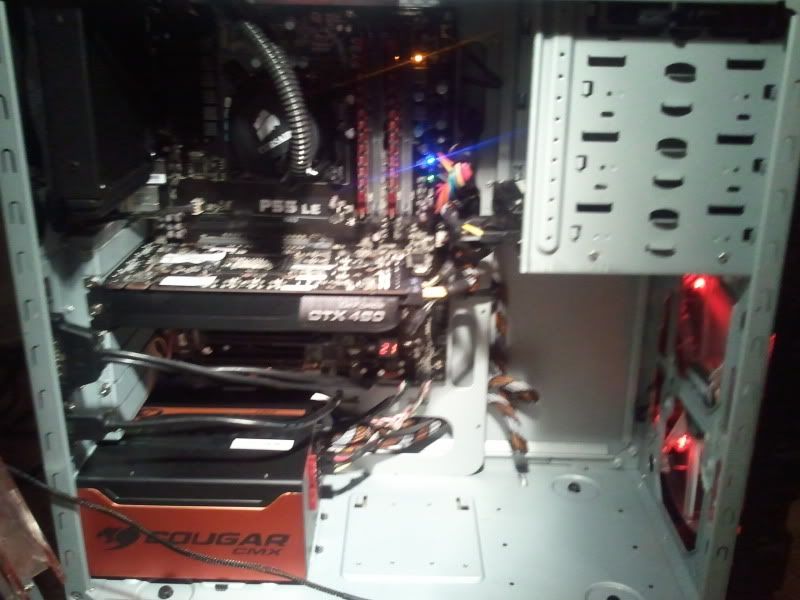 i5 655k (not overclocked yet)
h50 cpu cooler
evga p55 le
evga gtx 460 se
8gb 4x2 g.skill ripjaws
haf 912 case
Cougar 750w PSU
She primarily uses it to play WoW so to be honest I kind of went overkill with it lol.
I got to say I love the HAF 912 case. I was going to get it for my Black Betty build, but I got a great deal on the ABS 595. Kinda wish I stuck with the HAF though. I imagine in a month when I open it up to clean it there will be dust everywhere from all the open grills, not much of an issue though.
Also I took out the 3 1/2 inch bays because I don't use internal dvd/blue ray drives (thank you usb) and I just put the HDD in the 5 1/4 bay instead. I figured the added airflow would be nice. Wasn't hard, bottom part involved ripping out some rivets.
I bought the Cougar PSU because I haven't heard much about the company, even googling them. So far I'm very pleased. components look like they're nice quality, and it's super silent.
*update*
Added another fan in the 5 1/4 bay area. I'm not going to take pics of how I mounted it in there with zip ties lmao.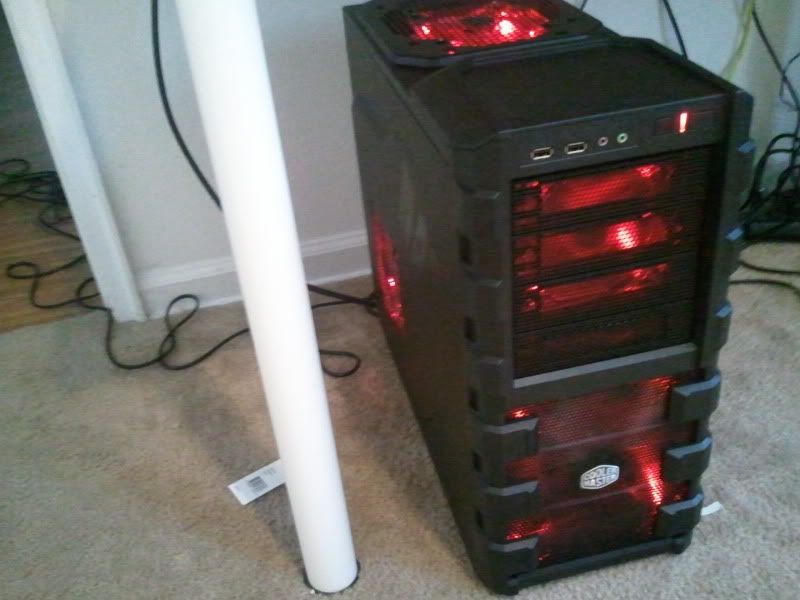 P.S. Criticism on my lack of 'external' cable management are welcome;)
Edited by og3r - 12/29/10 at 10:01am