Project Log: The Bender
I have decided it is time to dabble with acrylic. I'm naming the project "The Bender" because I am going to make this build out of a single piece of acrylic.
Permalinks:
1)
Final layout before cuts
2)
Most of the cutting done, all of the bending finished.
Hardware:
- SR-2
- (2x) E5620
- 6gb Mushkin Black 1600
- (2x) GTX 480
- hx750
- Samsung F3 500gb
GPU Loop:
- MCP355
- XSPC Res
- (2x) MCW80
- XSPC RX240
I purchased a piece of 48" x 24" red acrylic to use, and a heat gun to bend it.
Current state: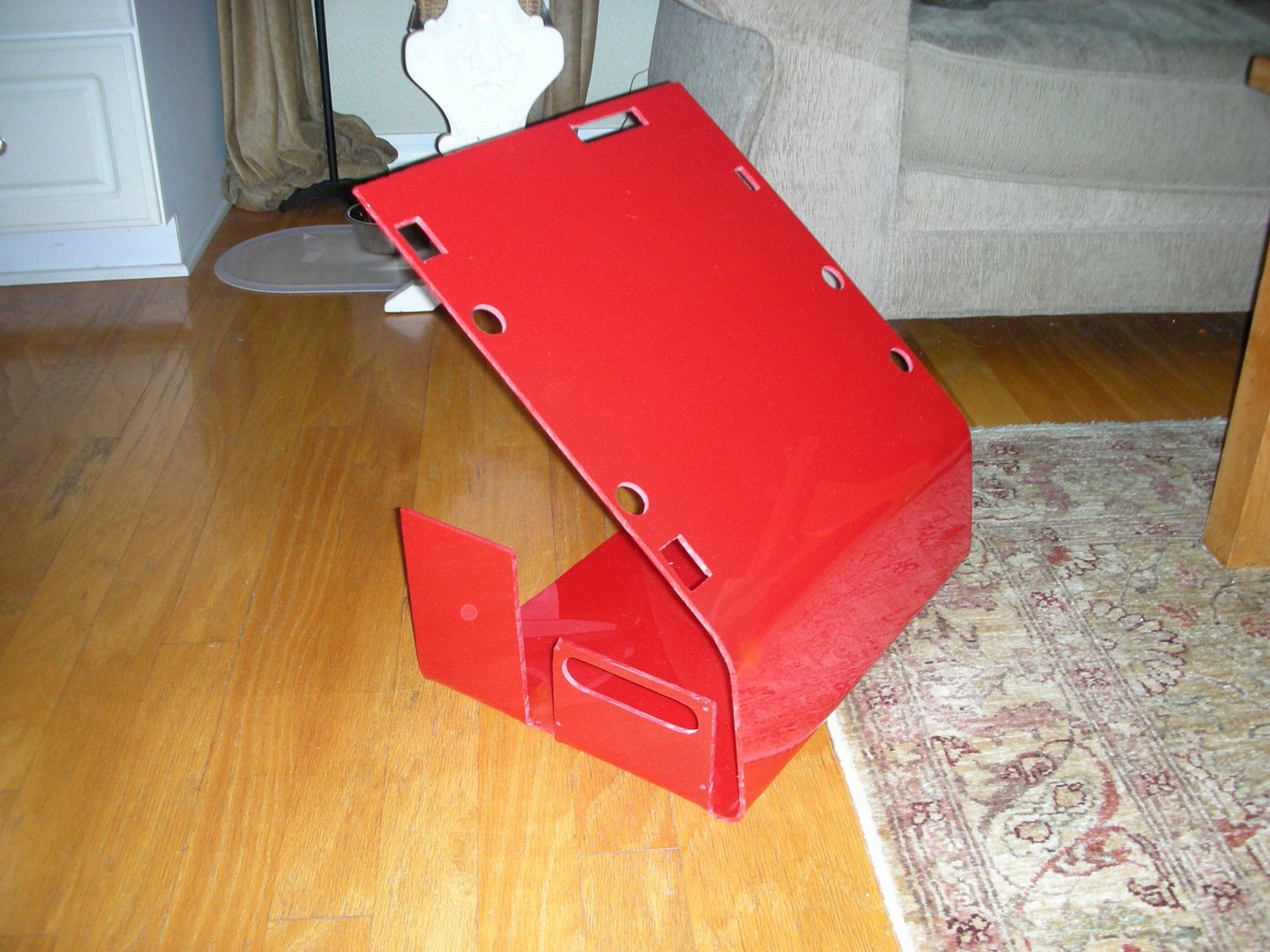 I purchased a smaller piece of acrylic from Home Depot to practice bending on, and it went well.
I accidentally sat on my camera the other day and broke it.
So, for the first part of this build I will have to use my phone, I'm sorry.
I laid out most of the hardware on the acrylic sheet, and tried out a few different layouts, just to make sure my plan would be the most efficent.
This is going to be a 24/7 folding rig, running headless, so there won't be a ton of hardware.
The motherboard will actually be on the other side of the acrylic, but this was just to test the size.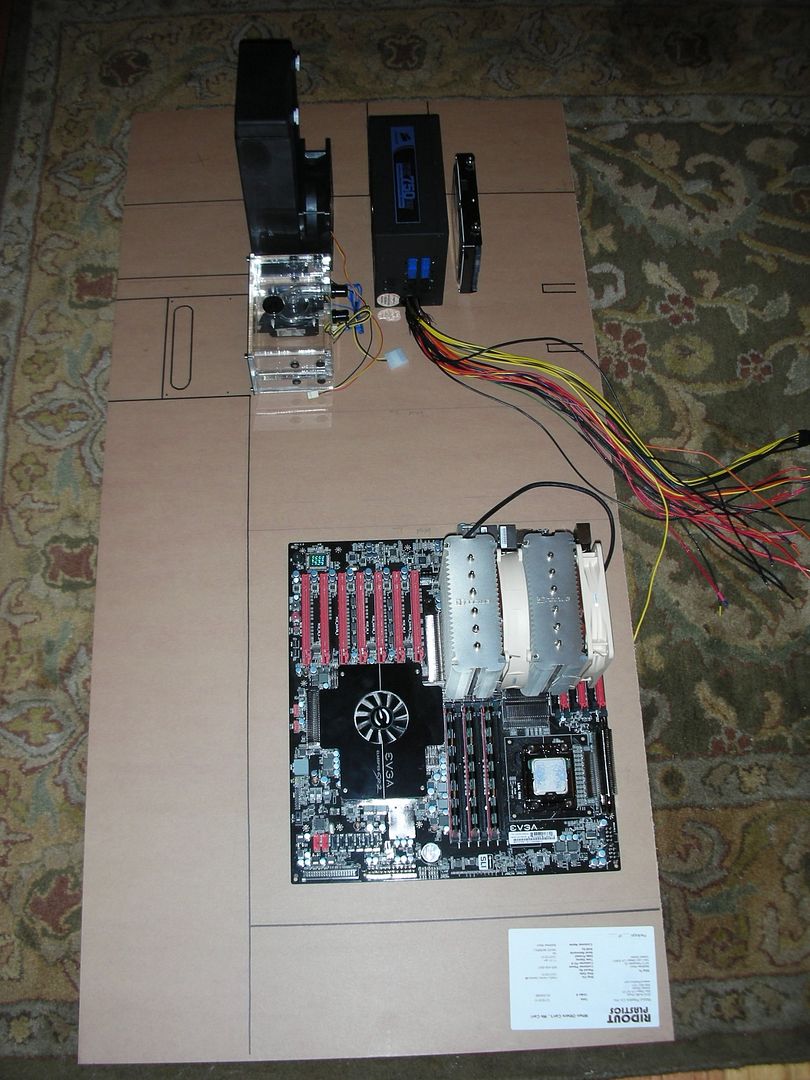 This is just a small start to the log. I am going to try to get my hands on a camera tomorrow (done
). I will update this post and make it much more acceptable once I get the camera.
Edited by hoth17 - 1/1/11 at 2:47pm