Alright, a bit larger of an update this time. I finished most of the dremeling and all of the table saw cutting. I still need to tap the mobo standoff holes, cut one cable management hole, and then cut the components mounting/airflow holes.
So, after dremeling: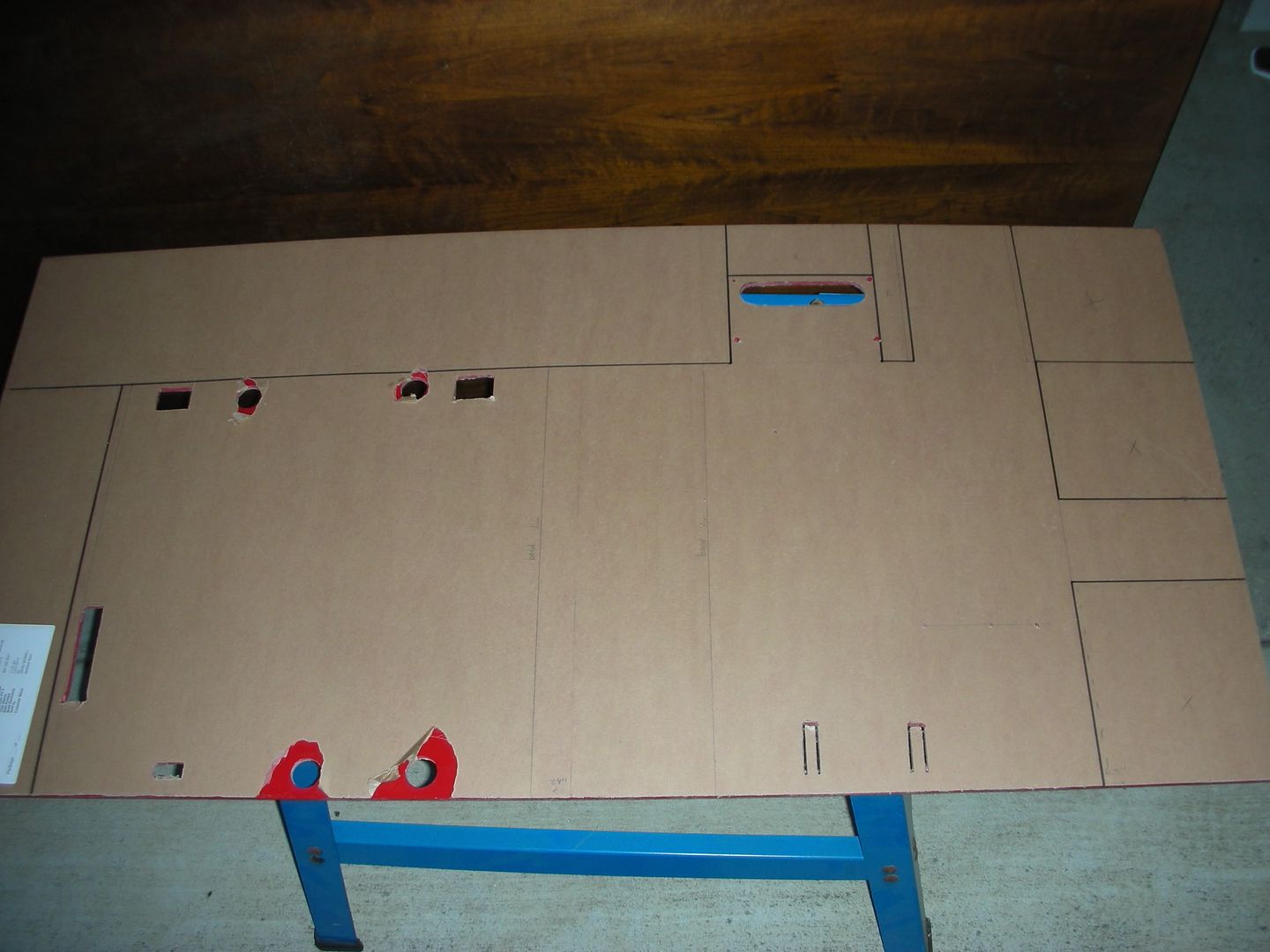 table cuts saw: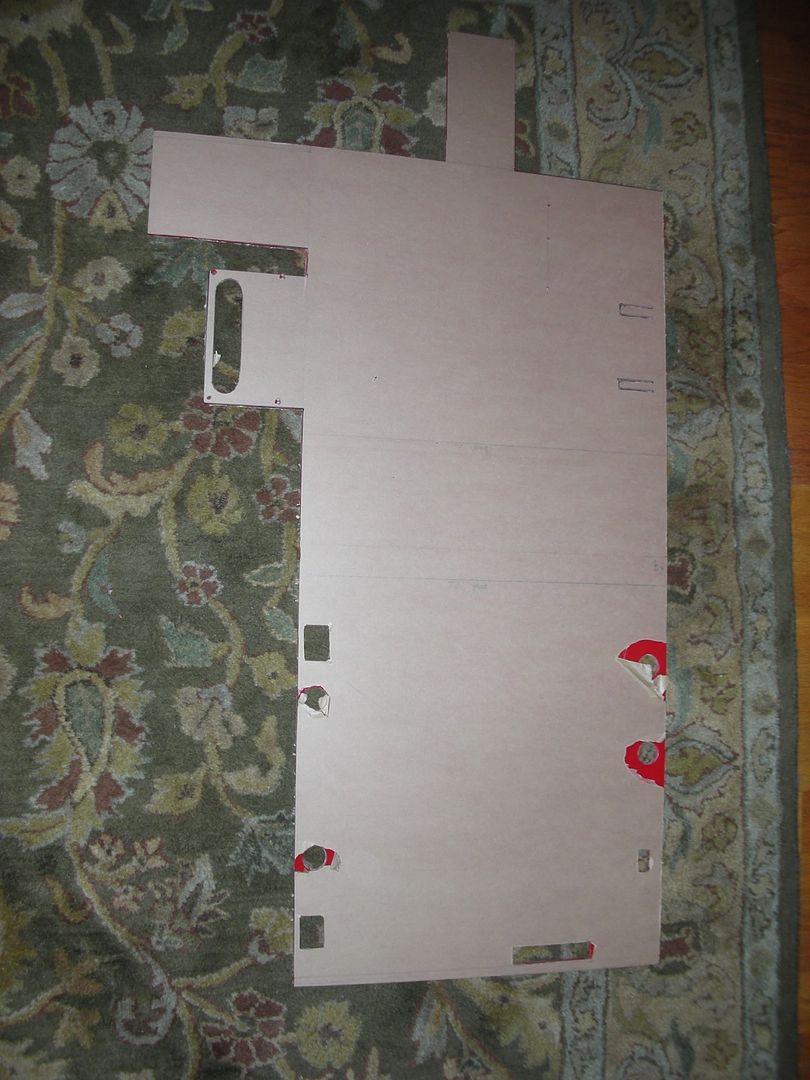 Getting ready to do some bending. You can see my $20 heat gun back there.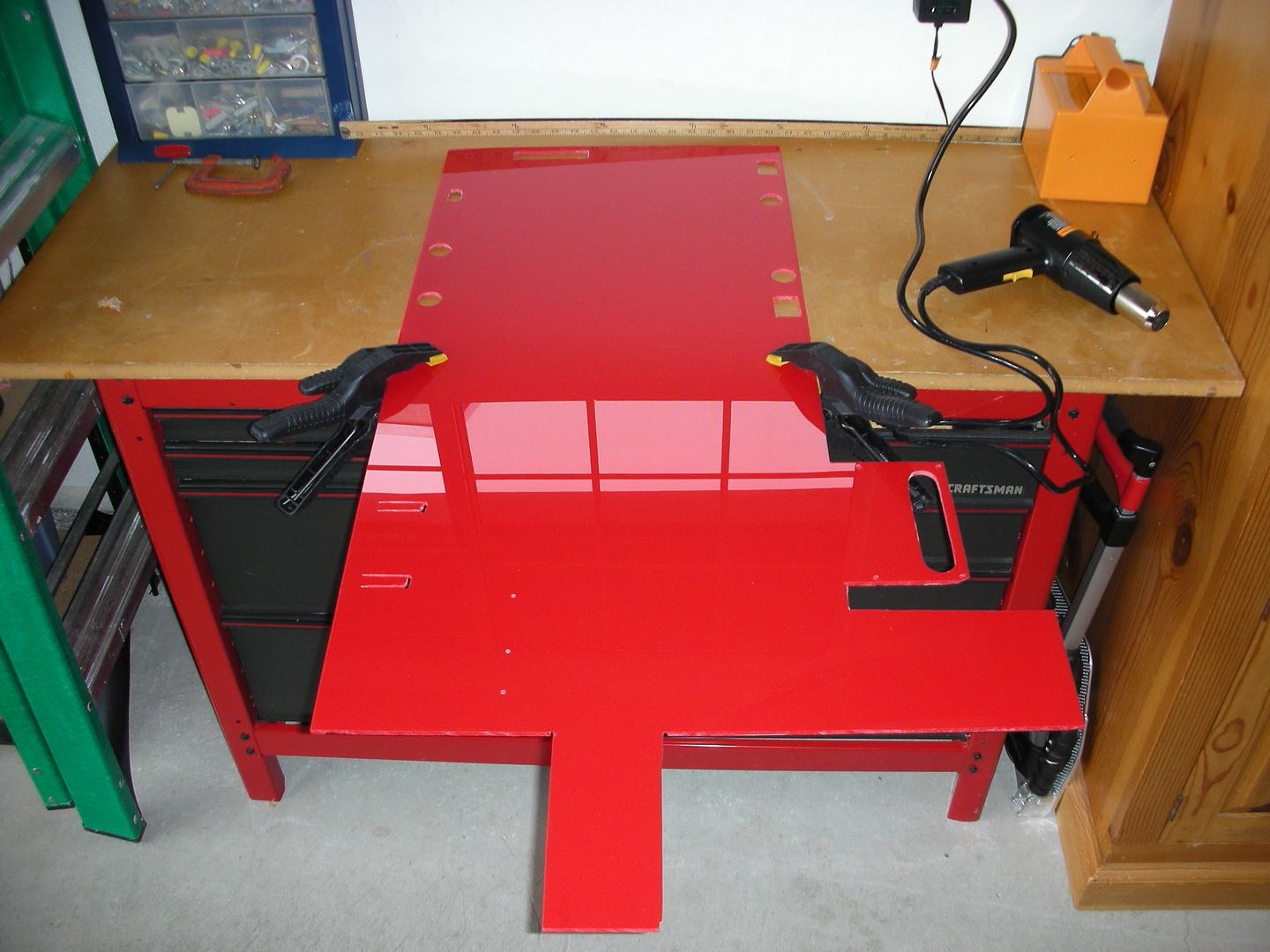 0/1 on the bends. Applied to much pressure on the first bend and snapped it off. It seems the red acrylic is much less flexible than the clear I practiced on.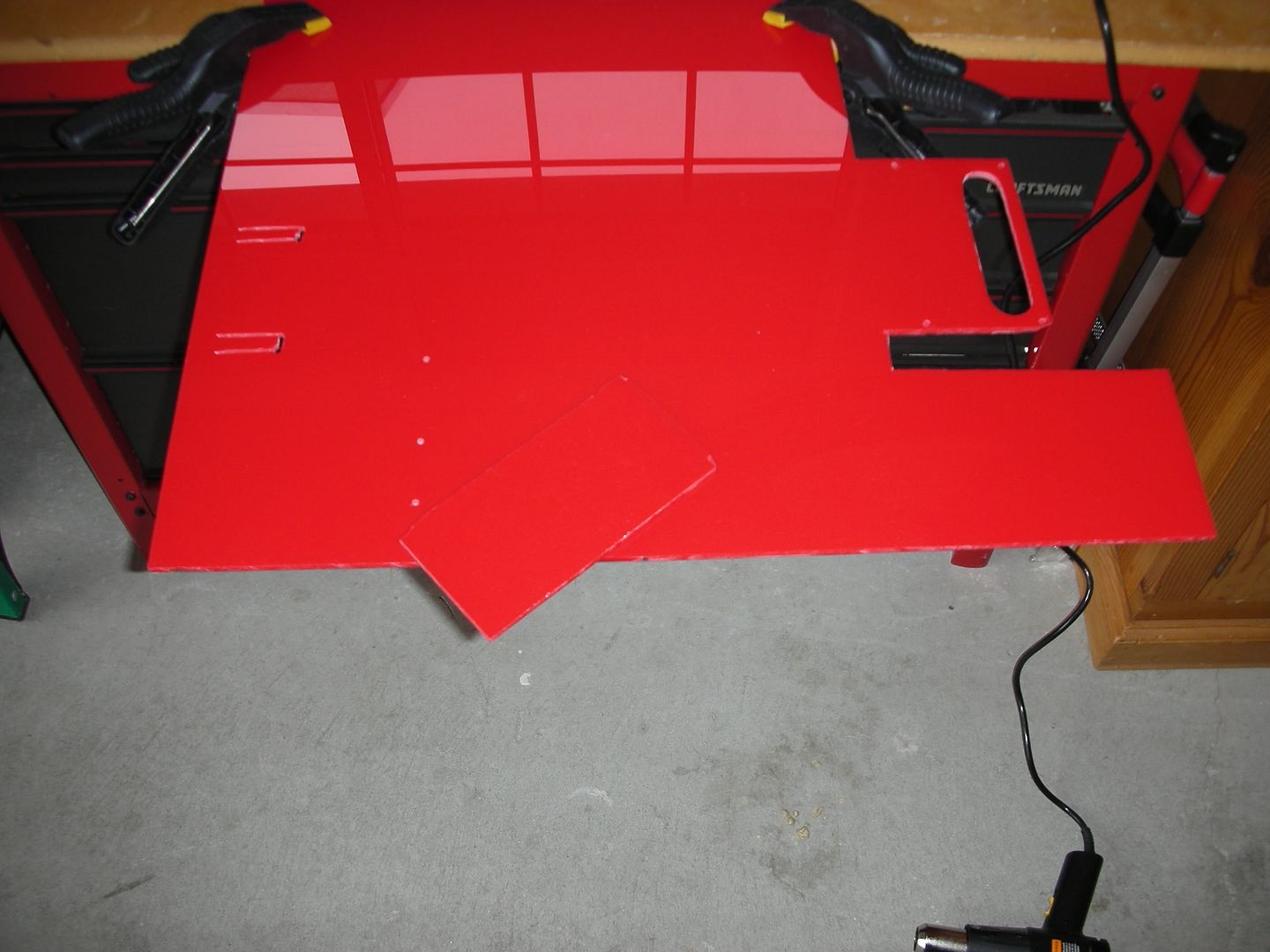 I got the hang of it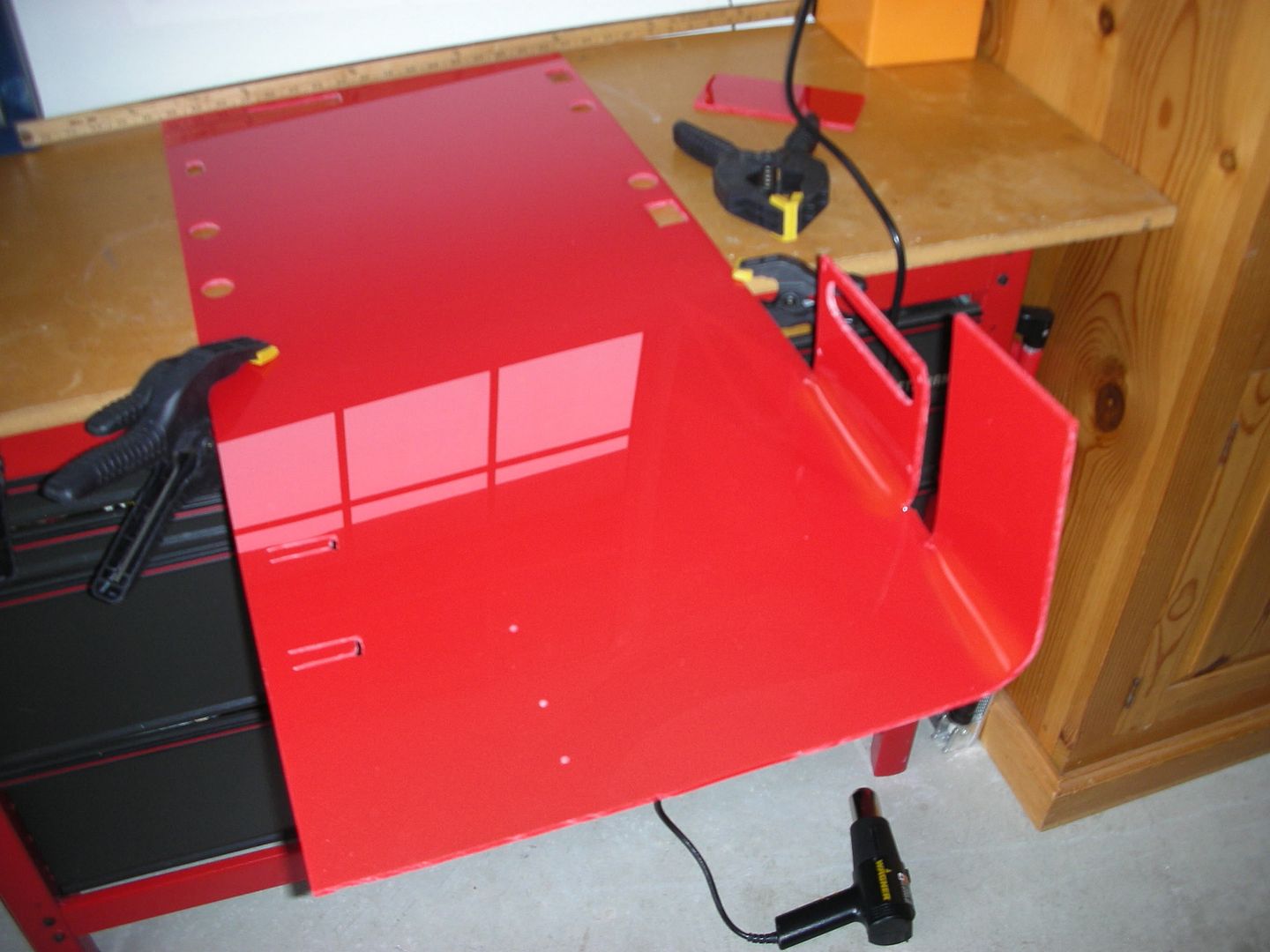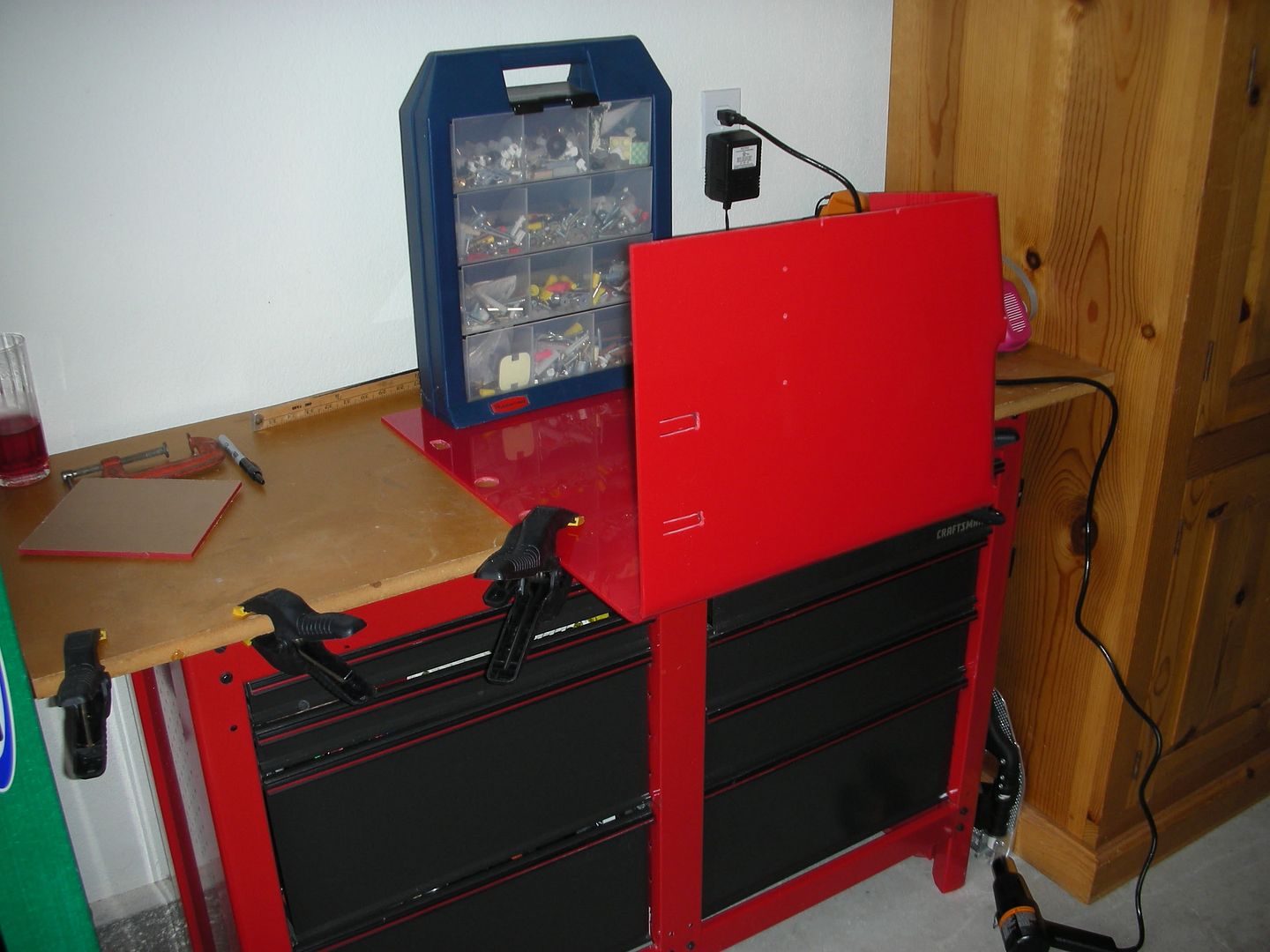 And here is where I'm at. Some bends are slightly crooked, so they will need to be touched up on. Definietly need to do some sanding now.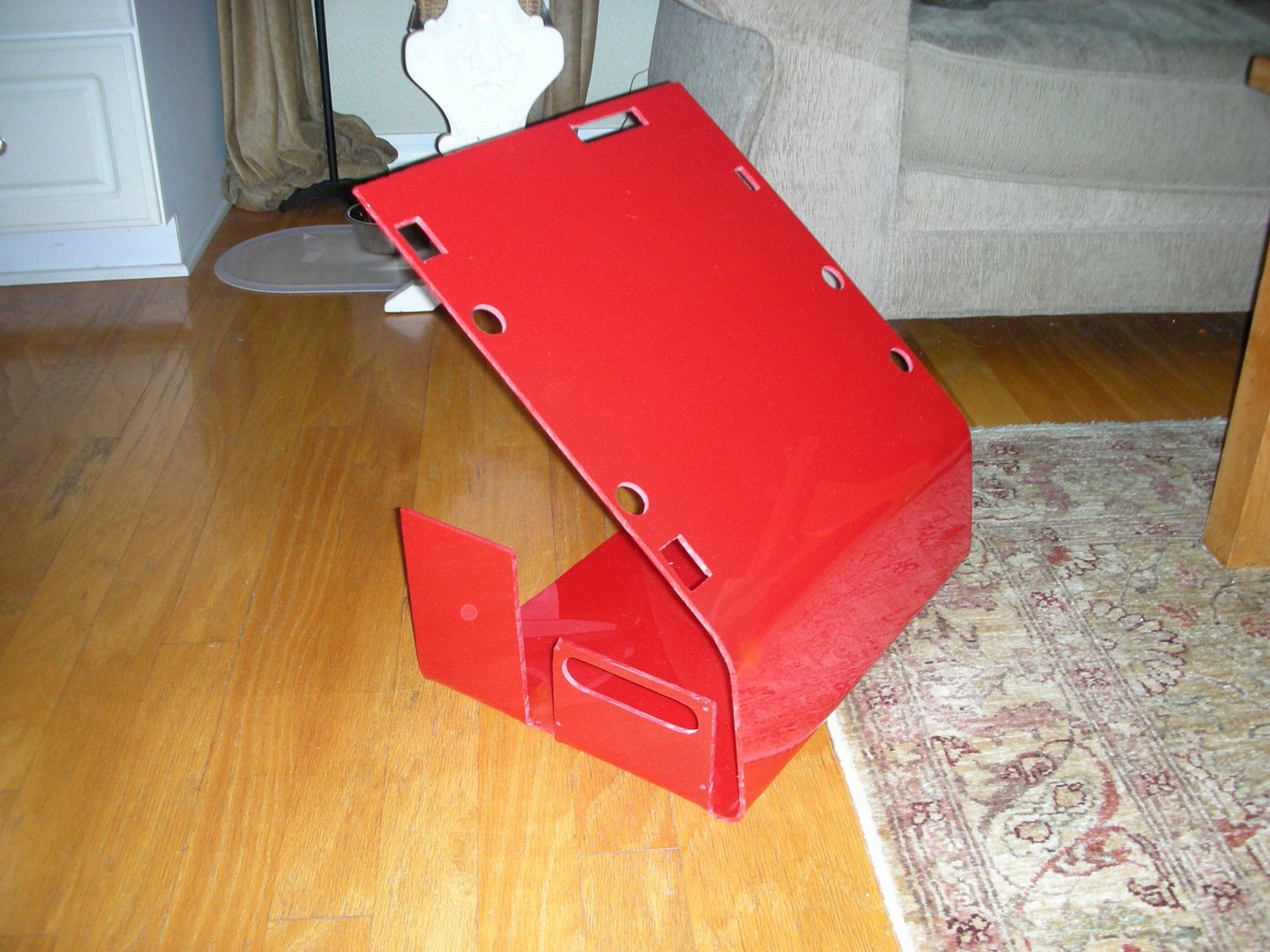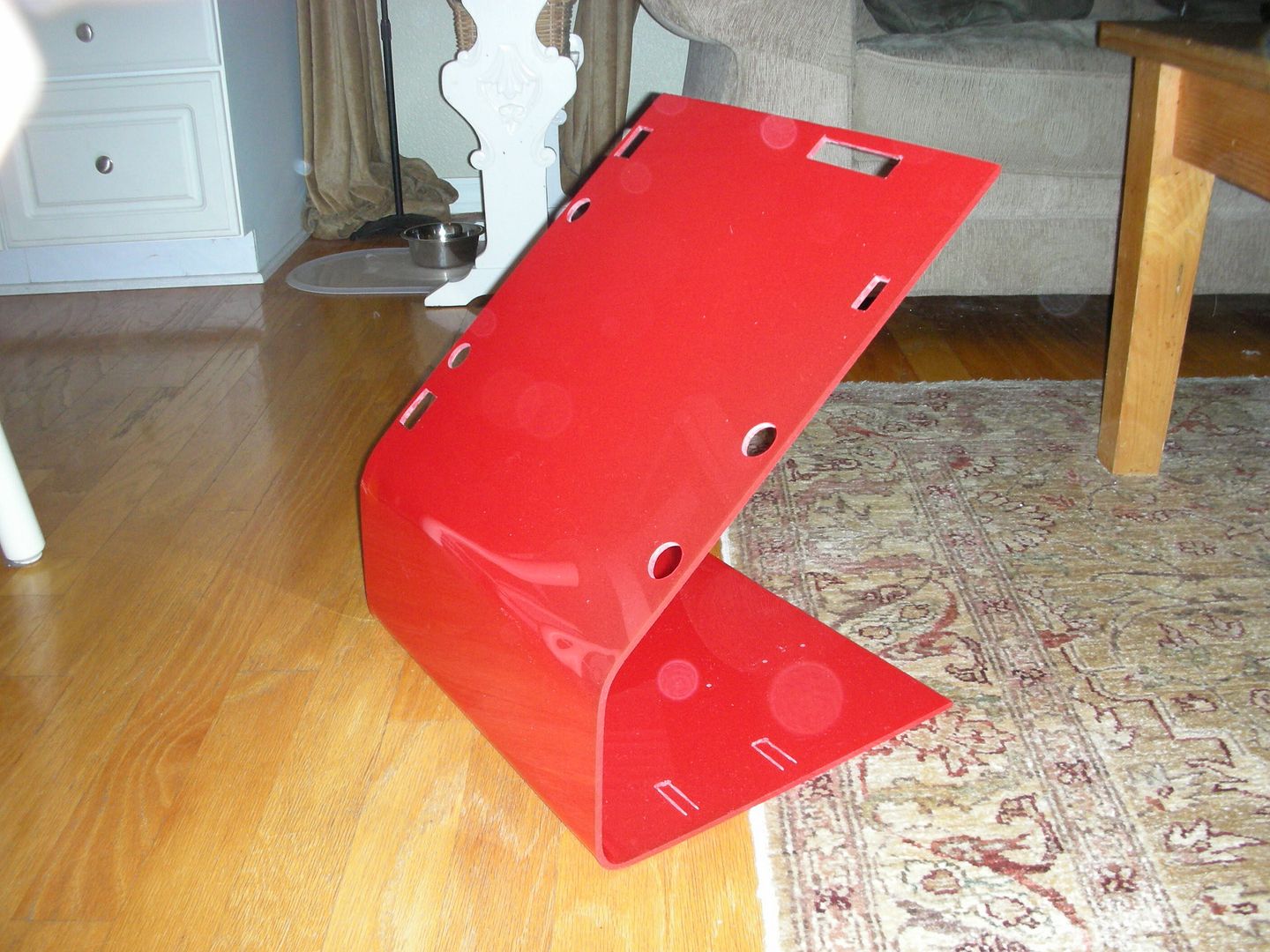 and finally a shot with the bard in place where it will end up: