Hi guy, I got a problem with my q9550 temperature.
After two weeks from now oc to 3.6g
http://www.overclock.net/intel-cpus/...l#post11580970
The max temperature i HAD on Intel Burn Test WAS 77-76-71-70

Few day ago I noticed...
When I run GTA4:EFLC the max temperature rose to 80 something, and just few minutes ago I tried Intel burn test(same setting as two weeks ago) it rose to 90 something , I stopped immediately when I saw the number.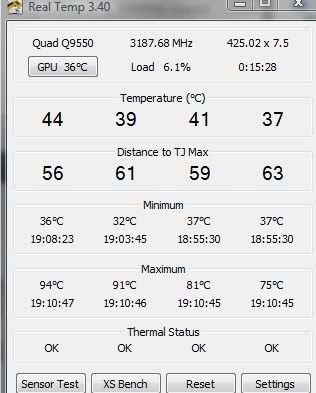 So what's the problem with the temperature I have now ? It was fine with max temperature 70s degree 2 weeks ago, and now is 90c