Thanks for the help everyone.
I am the original owner, never abused. Up until a month ago the CPU was used in a HTPC at stock speed /cpu v.
It is running 445x9 4004.5 MHz 1.25v
Just started stress testing. Passed ITB Standard 5x I will let prime 95 run for a while before I go to work.
Looking for price shipped lower 48
Thanks
Here is a screen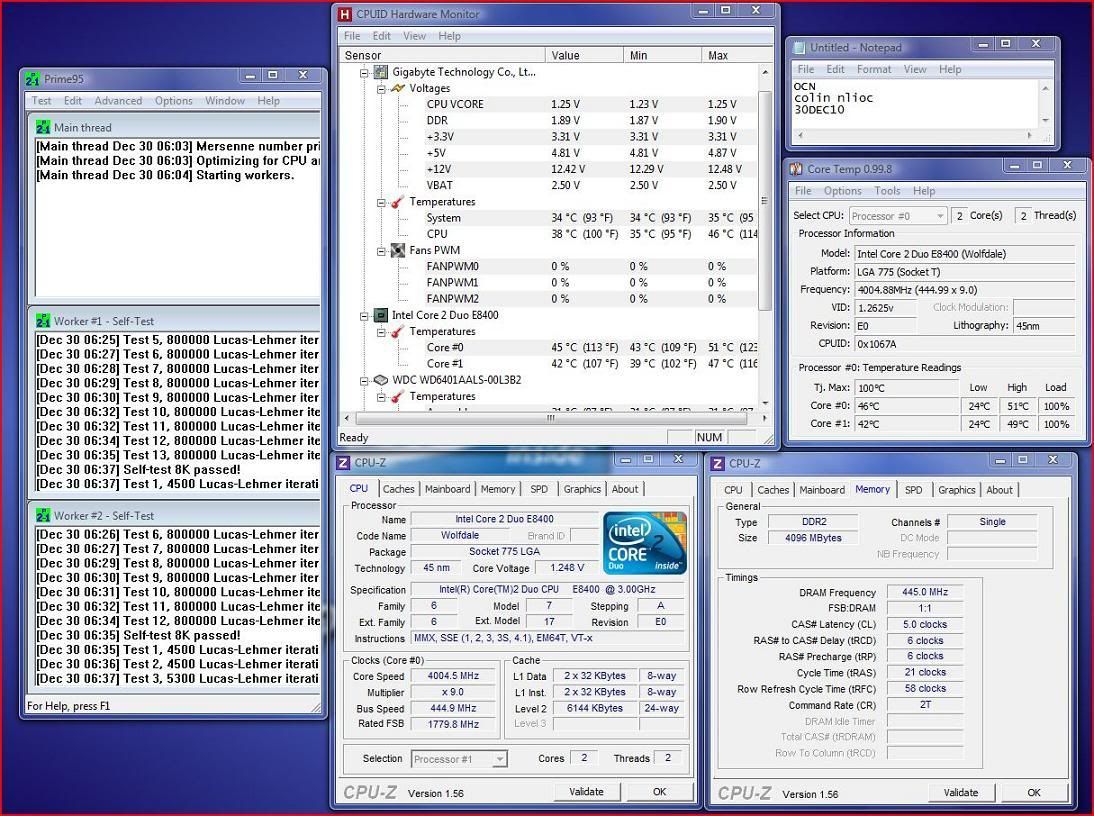 Edited by colin niloc - 12/30/10 at 3:53pm