Hi, I am new to the forums and about to start building my 2nd PC so I figured why not start a build log for it. Right now I only have the HAF-X case which I have been modding but here is a list of what will be coming:
Well due to Sandy Bridge release and benchmark reviews being so much better with the price on par with the X6 build I was planning I ended up doing an SB build for now as I cannot wait for the Bulldozer release. But who knows maybe I can build another once Bulldozer is out
Motherboard: Asus P8P67 Deluxe
Processor: Intel i5-2500k
Memory: G.Skill Ripjaws 8GB 1600 F3-12800CL7D-8GBRH
GPU: Saphire HD 6950 will be adding another for crossfire
Boot Drive: Crucial RealSSD C300 128GB
HDD: 2x WD Velociraptor 600GB in Raid 0
CPS Cooler: Noctua NH-D14 with Yates Loom D12SH-12
Case: Custom HAF-X Blue/Black, I liked how the Nvidia HAF-X looked so went with this theme but in a color I liked a little more
Optical Drive: LG DVD-Writer
PSU: Seasonic X750 Gold
Lighting: Logisys Blue corner LEDs, Blue Megaflow case fans to replace 200mm stock Haf-X fans.
Alright so here are some pics so far of the case, it is not complete as I am waiting for the fans to arrive, and weather has not been working well with me for painting.
I will be trying to update often with progress. Sorry for bad quality pictures as well I will try to take some good ones when it is complete.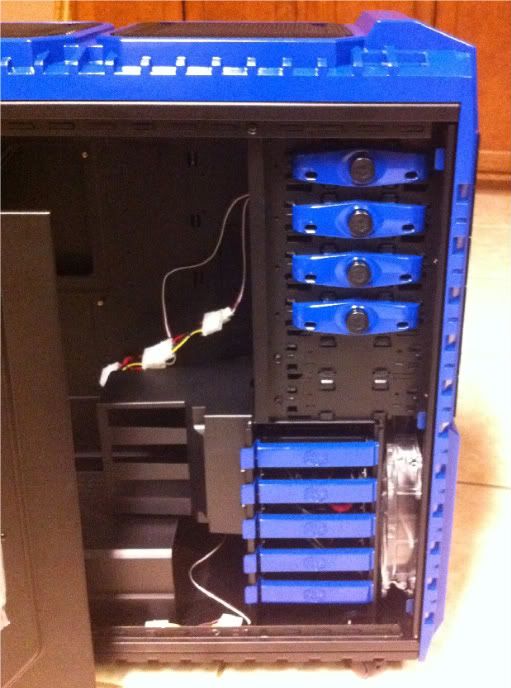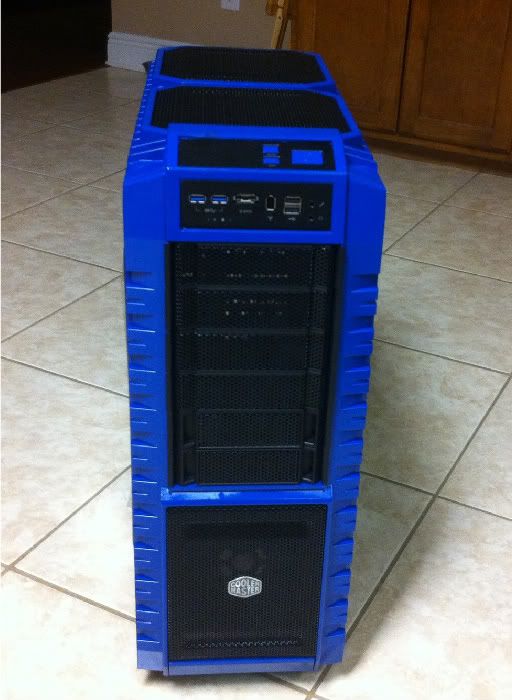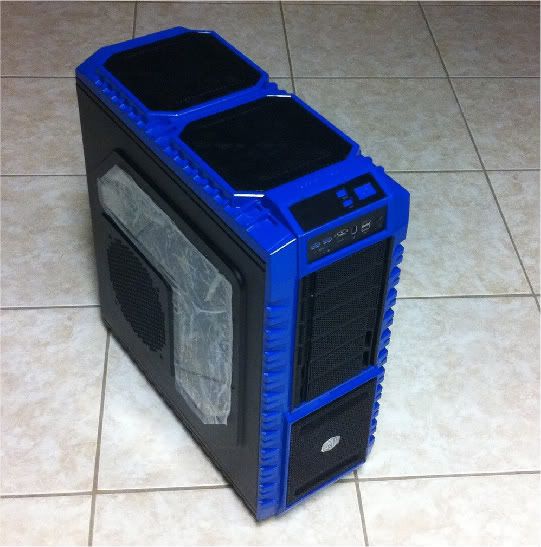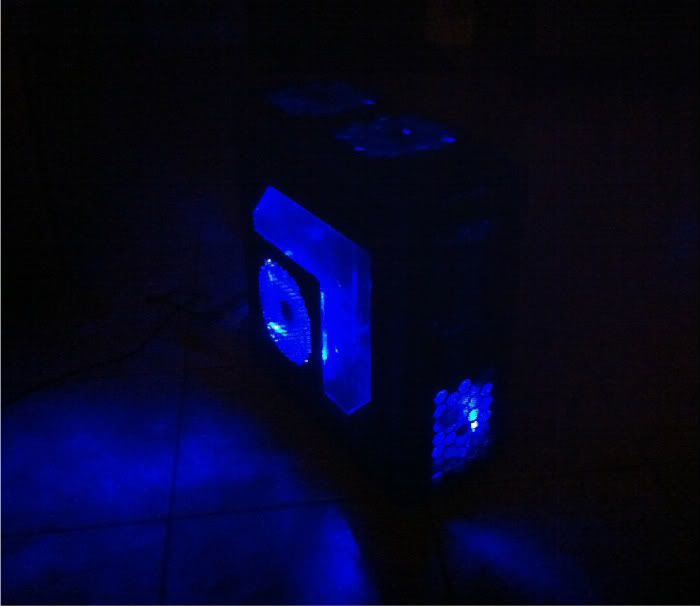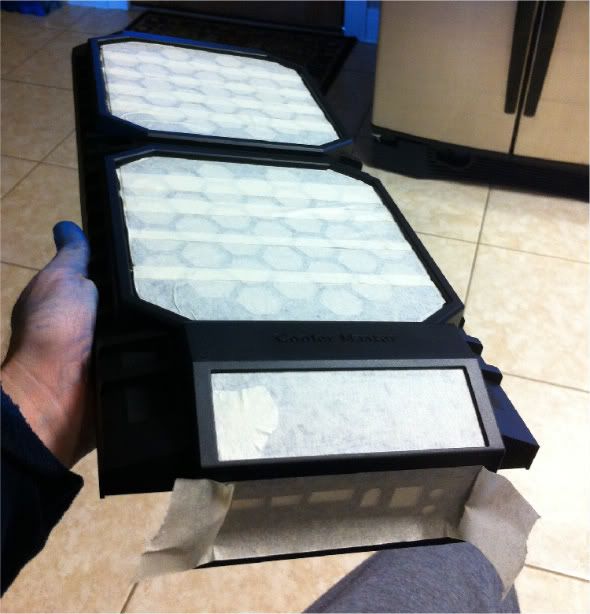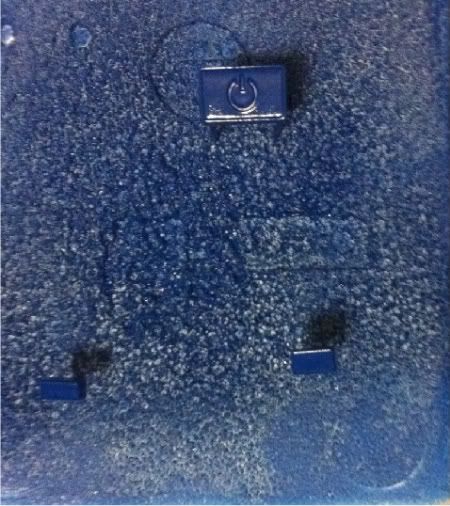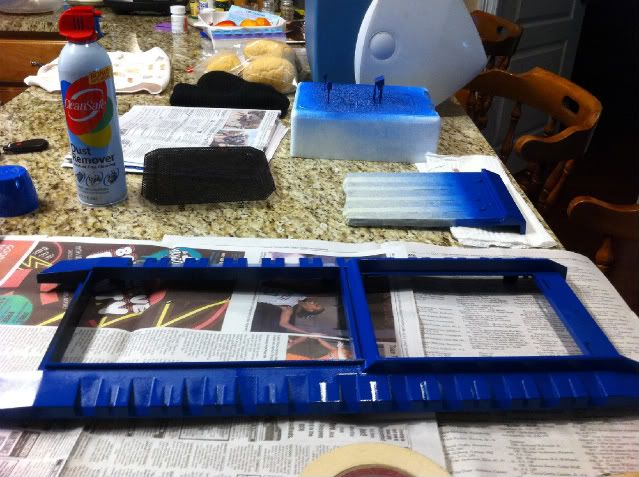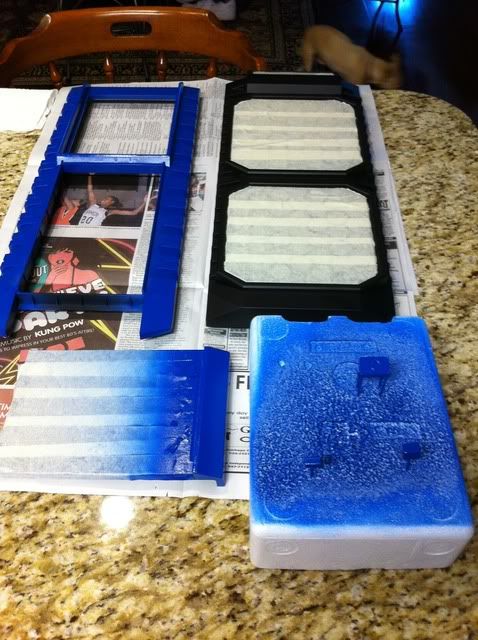 Edited by WRXSTi0487 - 1/9/11 at 2:02pm
CPU
Motherboard
Graphics
RAM
Ivy Bridge (Future)
Undecided
Saphire HD 6950 x2
G.Skill (Undecided)
Hard Drive
Optical Drive
Cooling
OS
Crucial C300 128GB and 2 600GB Velociraptors Raid0
LG DVD-Writer
Noctua NH-D14
Windows 7 Pro x64
Monitor
Keyboard
Power
Case
Acer 21.5" 1080p
Logitech G-19
Seasonic X750 Gold
HAF-X Blue/Black
Mouse
Razer Naga
View all
hide details
CPU
Motherboard
Graphics
RAM
Ivy Bridge (Future)
Undecided
Saphire HD 6950 x2
G.Skill (Undecided)
Hard Drive
Optical Drive
Cooling
OS
Crucial C300 128GB and 2 600GB Velociraptors Raid0
LG DVD-Writer
Noctua NH-D14
Windows 7 Pro x64
Monitor
Keyboard
Power
Case
Acer 21.5" 1080p
Logitech G-19
Seasonic X750 Gold
HAF-X Blue/Black
Mouse
Razer Naga
View all
hide details