Quote:
Originally Posted by
Hokies83
Seems to be a Huge rush of noobs joining and posting crap they know nothing about.
They are posting off hype and not from there brains.
You know Intel is going to Hype up a new Cpu being released that is how they sell them...
And as far as Vantage goes.. IMO it is the best Benchmark out there because it uses some of everything of the system..
Yeah physx is on you can turn it on to.
I have yet to see any SB Cpu beat my score..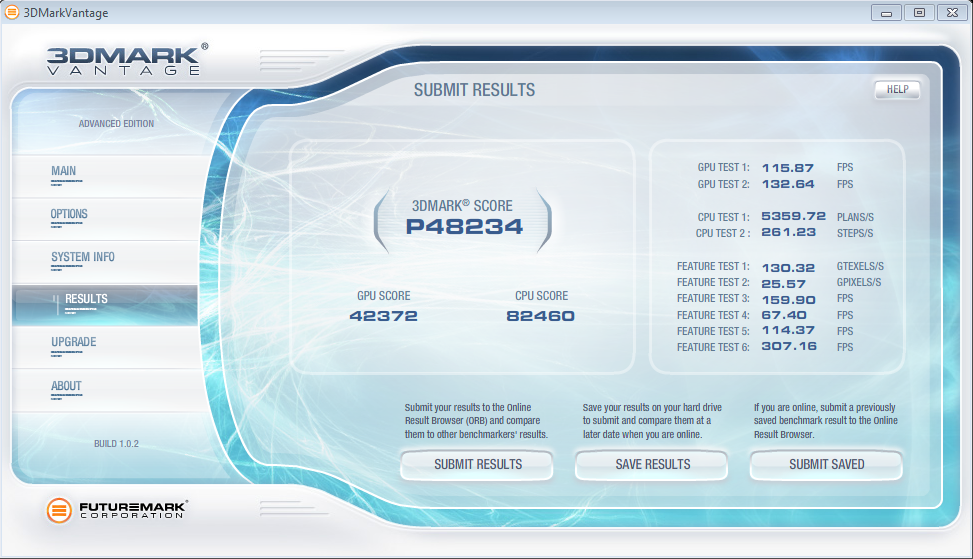 Clock for clock SB is faster than Nehalem. Why even bother posting that? You do know CPU score gets inflated from PhysX. Also, SB overclocks to 4.4GHz on stock cooler and 5GHz+ on after market.
Don't fret though because X58 users will be getting socket 2011 to upgrade to Q2/Q3 of this year. It will kill SB I'm sure.
CPU
Motherboard
Graphics
RAM
Core i7 3720QM @ 2.6GHz/3.6GHz Turbo
HM77
Geforce GT650M 1GB GDDR5 @ 900MHz
16GB @ 1600MHz
Hard Drive
OS
Monitor
256GB Samsung PM830 SSD
OSX 10.8 Mountain Lion
2880x1800 Retina Display
View all
CPU
Graphics
RAM
Hard Drive
Core i5-4300U @1.9GHz/2.5GHz Turbo
Intel HD4400
8GB @ 1600MHz
256GB SSD
OS
Monitor
Keyboard
Windows 8.1 Pro
2160x1440 ClearType HD
Surface Pro Type Cover 3
View all
hide details
CPU
Motherboard
Graphics
RAM
Core i7 3720QM @ 2.6GHz/3.6GHz Turbo
HM77
Geforce GT650M 1GB GDDR5 @ 900MHz
16GB @ 1600MHz
Hard Drive
OS
Monitor
256GB Samsung PM830 SSD
OSX 10.8 Mountain Lion
2880x1800 Retina Display
View all
CPU
Graphics
RAM
Hard Drive
Core i5-4300U @1.9GHz/2.5GHz Turbo
Intel HD4400
8GB @ 1600MHz
256GB SSD
OS
Monitor
Keyboard
Windows 8.1 Pro
2160x1440 ClearType HD
Surface Pro Type Cover 3
View all
hide details