Quote:
Originally Posted by
bfe_vern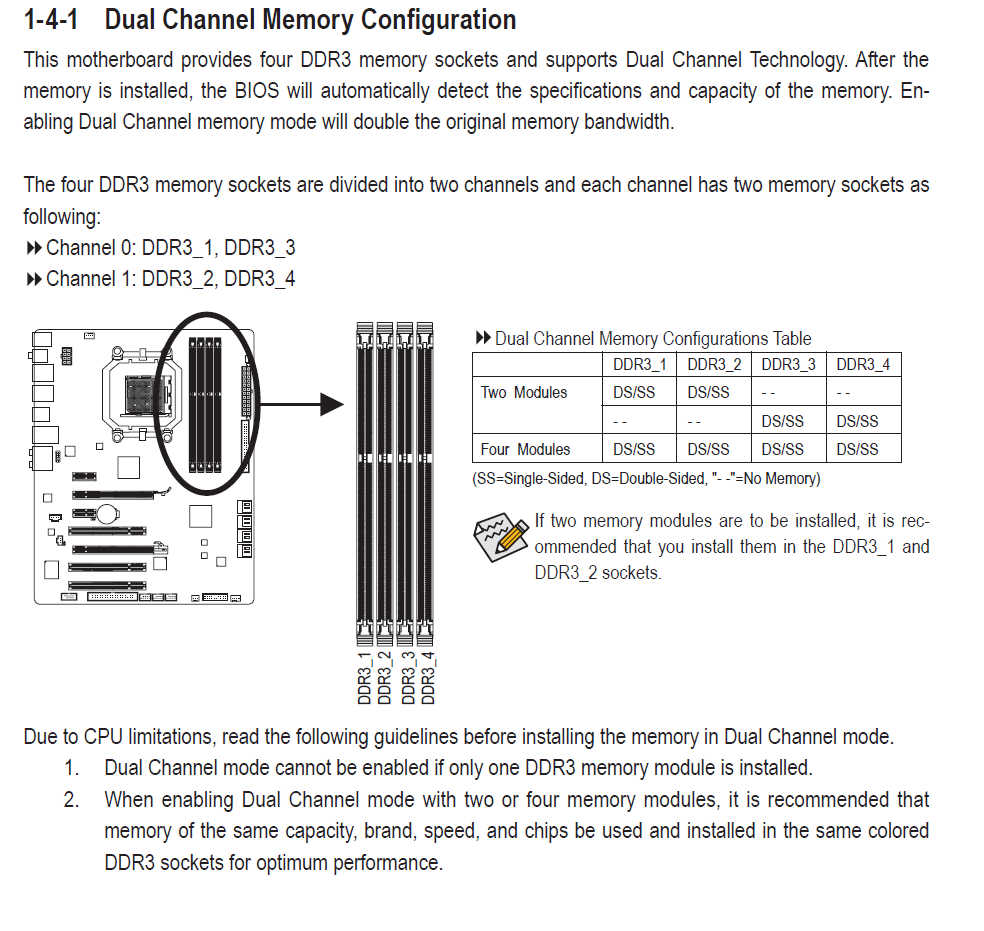 Looking at the manual for your board it looks like if you want to have 2 sticks (dual channel mode) in then you need to put them both in DDR3_1 and DDR3_2.
I appreciate this image,
How do I ENABLE Dual channel mode?
Currently, mine ONLY works on channel 0 (DDR3_1, DDR3_3). Channel 1 does not seem to work.
CPU
Motherboard
Graphics
RAM
AMD Phenom 1055T
Gigabyte GA-790XTA-UDA4
ATI Radeon Sapphire 5850
4x2GB ADATA GS DDR3-1600G
Hard Drive
OS
Monitor
Power
1TB Samsung Internal Bare Drive
Windows 7 Ultimate
23in W Asus
550W PSU
Case
Antec 900
View all
hide details
CPU
Motherboard
Graphics
RAM
AMD Phenom 1055T
Gigabyte GA-790XTA-UDA4
ATI Radeon Sapphire 5850
4x2GB ADATA GS DDR3-1600G
Hard Drive
OS
Monitor
Power
1TB Samsung Internal Bare Drive
Windows 7 Ultimate
23in W Asus
550W PSU
Case
Antec 900
View all
hide details