Hehehe sorry guys just being sarcastic. I actually own a 6970 in crossfire (in my second build) and i'm loving it so far. No problems with drivers and i'm a new to ATI cards.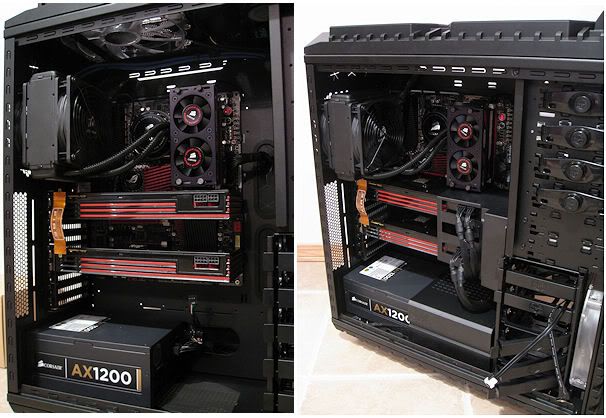 I dont know why people still compare the 580 to the 6970. Isn't the 6970 supposed to compete with the 480/570?
*edit: This card is great and i see so probelms. I game at 2560 x 1440 so the extra 2gb help. I did a slight overclock to 915mhz and i already feel a difference against my 480 SLI OC when i play Crysis Warhead.
Edited by Yokes29 - 1/6/11 at 10:30am
CPU
Motherboard
Graphics
RAM
i7 980x @4ghz (1.25 vcore)
ASUS R3E w/ EK R3E Plexi EN Block
EVGA GTX 580 3GB 3-way SLI
Corsair Dominator GT 6gb@2000mhz
Hard Drive
Optical Drive
OS
Monitor
OCZ Vertex 2 (x2), Corsair Nova, WD Velociraptor
LG Blu-Ray
Windows 7 64-bit
Dell U2711
Power
Case
Corsair AX1200
Case Labs M8
View all
hide details
CPU
Motherboard
Graphics
RAM
i7 980x @4ghz (1.25 vcore)
ASUS R3E w/ EK R3E Plexi EN Block
EVGA GTX 580 3GB 3-way SLI
Corsair Dominator GT 6gb@2000mhz
Hard Drive
Optical Drive
OS
Monitor
OCZ Vertex 2 (x2), Corsair Nova, WD Velociraptor
LG Blu-Ray
Windows 7 64-bit
Dell U2711
Power
Case
Corsair AX1200
Case Labs M8
View all
hide details