so i was always skeptical about how much PSU effects overclocking
originally using OCZ 700w, and then got a PC Power & Cooling 610w, and then got a 950W Corsair,
and i always thought my motherboard is the limitation for me from going 4.2Ghz on my 1055T, today it was proven wrong
with the Corsair TX950W PSU, i was able to reach 4.2ghz, and OCCT stable for 10mins. following are some pix.
i'm pretty happy with the result
NOTE :
1. Validation is actually at 297x14 setup, but mobo do add that 3-4 fsb when it's doing something, the ram timing is tweaked after that.
2. reference clock is set to 297 because mobo tend to add that 3-4 fsb during load, which if i set to 300 would make it unstable.
CPU Z Validation
LINK :
http://valid.canardpc.com/show_oc.php?id=1578315
OCCT 10mins run - Sorry guys, i really don't have that much time to let it run for very long time, i use my pc a lot during my very little free time.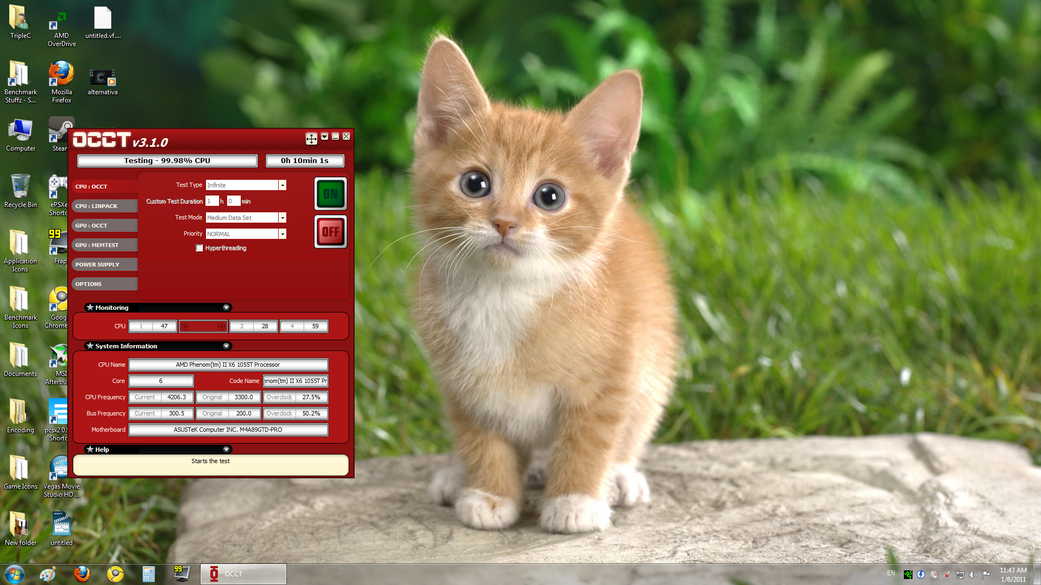 SuperPi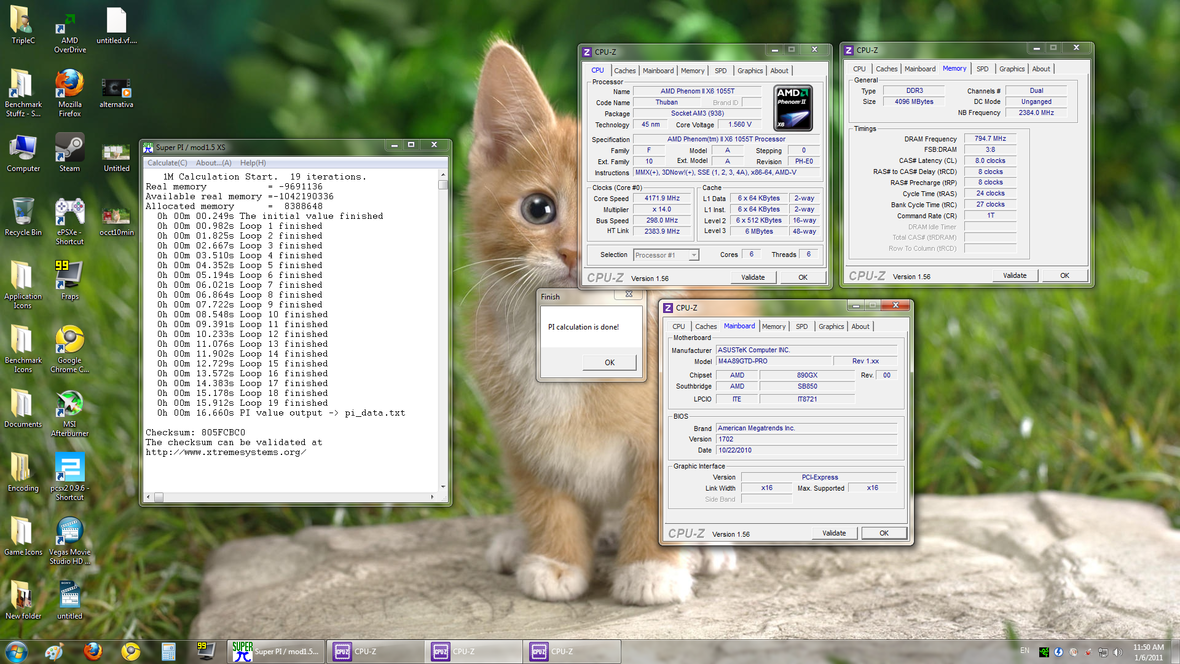 wPrime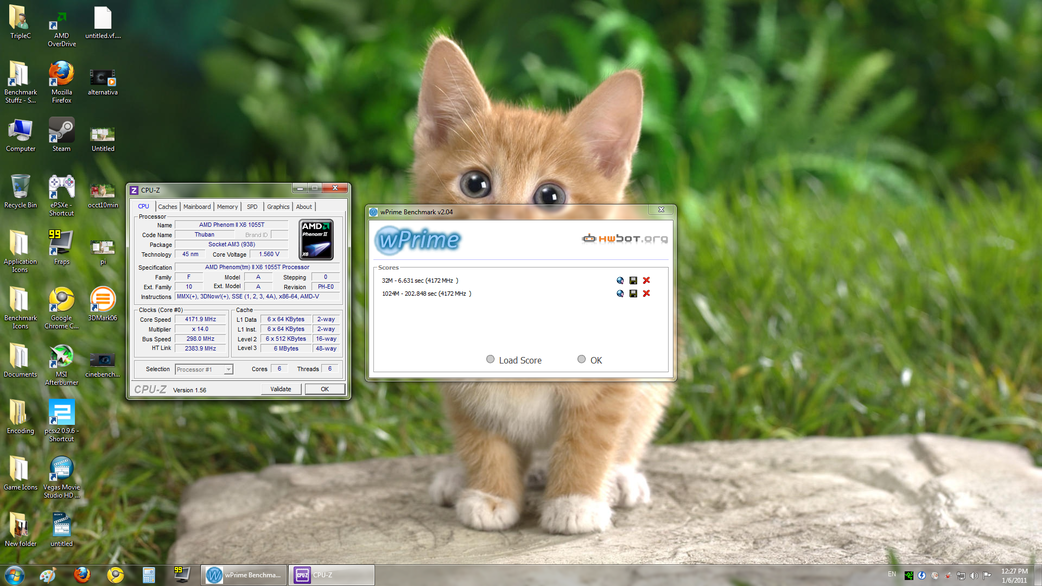 Cinebench R11.5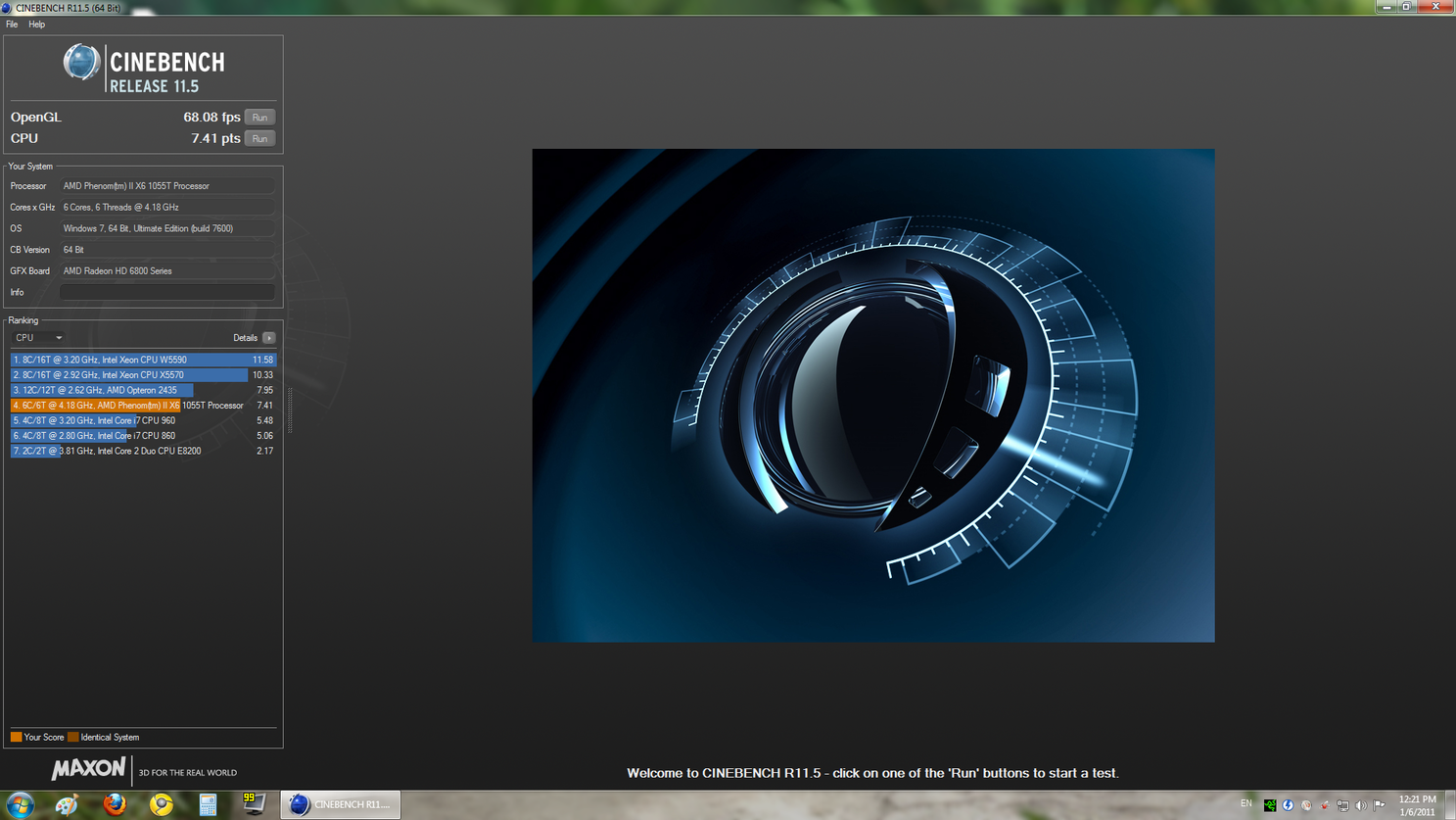 3dmark06 - 4.2 vs 4.0 (gpu 930mhz vs 950mhz)
LINK :
http://3dmark.com/3dm06/15254673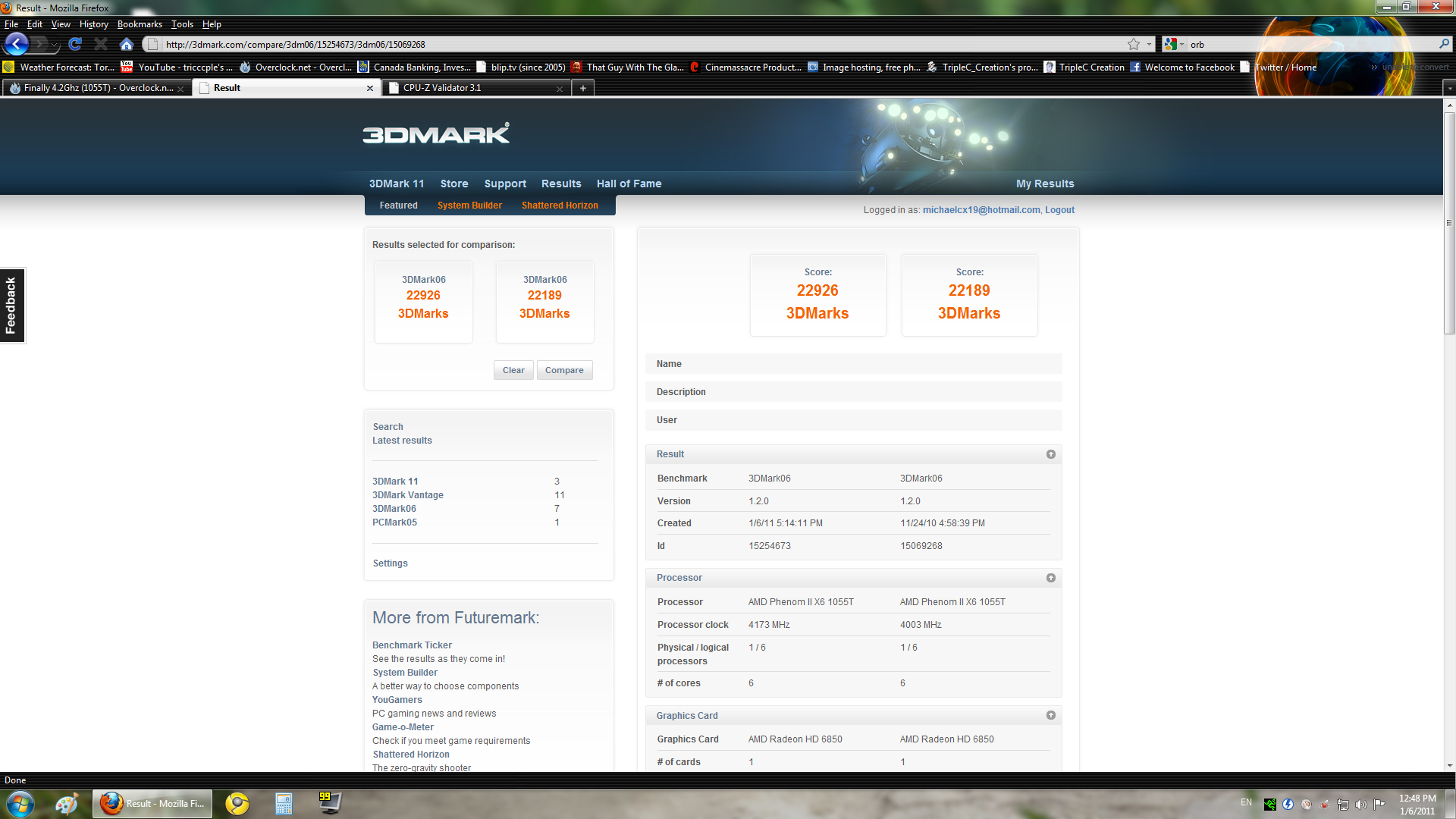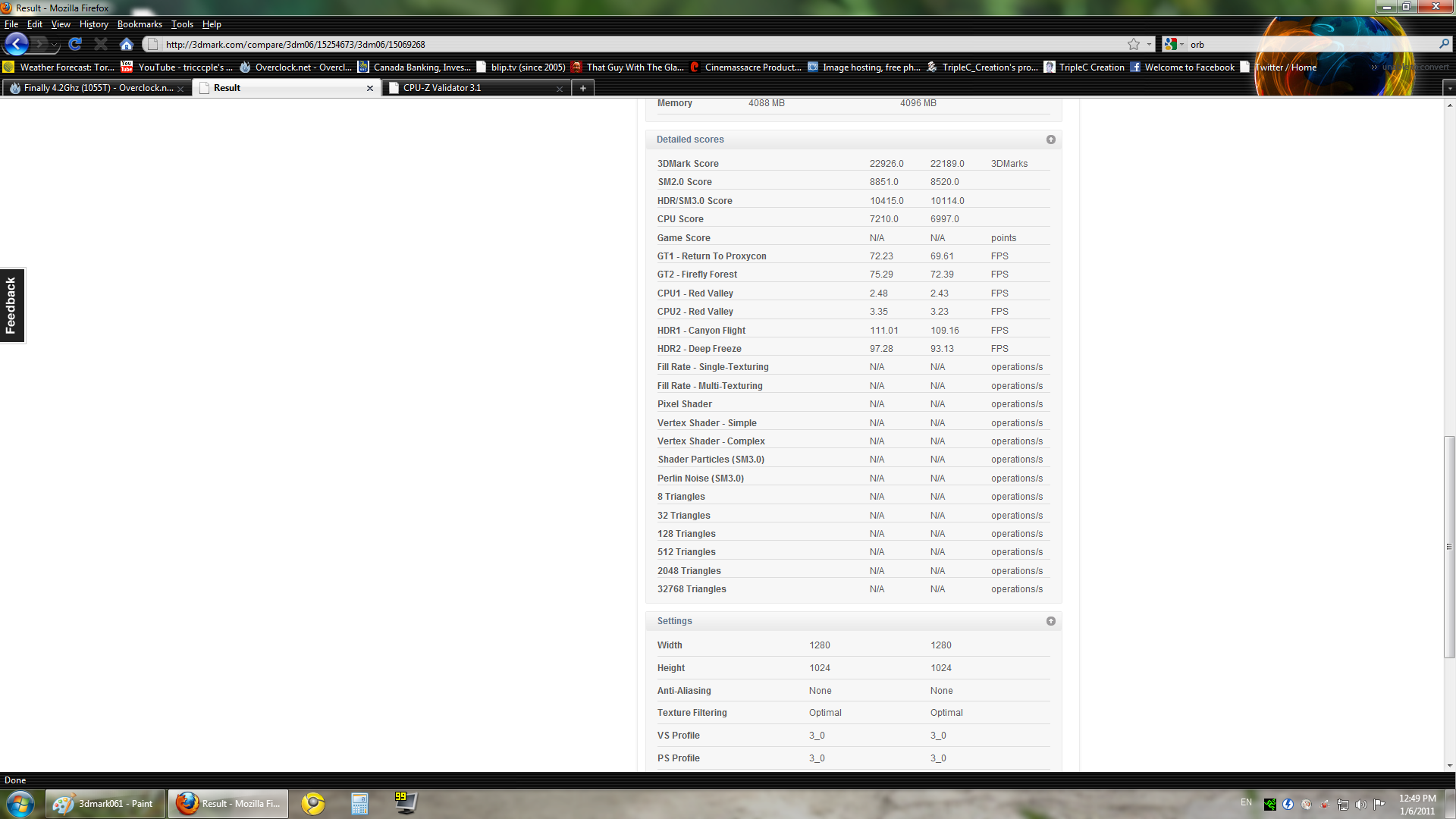 3dmark Vantage 4.2 vs 4.0 (gpu 940mhz vs 950mhz)
LINK :
http://3dmark.com/3dmv/2839558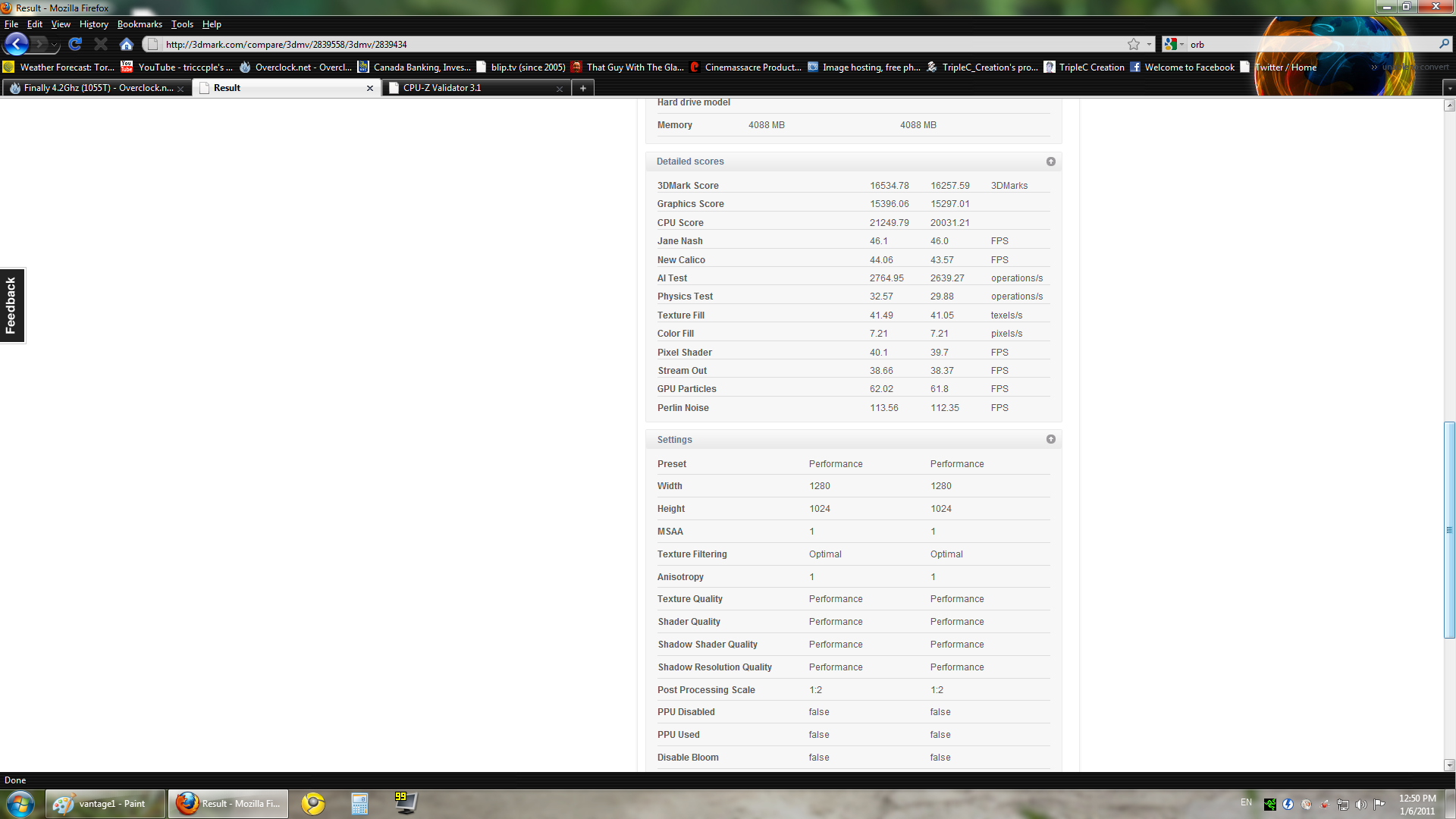 I will be doing more benches and update this thread.
Edited by TripleC - 1/6/11 at 9:56am
CPU
Motherboard
Graphics
RAM
AMD FX-8320
Gigabyte 990FXA-UD3
ASUS Radeon HD6850 DirectCU
4x4GB Kingston DDR3 1600
Hard Drive
OS
Power
1x 120GB Intel 320 Series SSD + 4x 1TB SATA
Windows 8 Pro 64bit
CM 750W
View all
hide details
CPU
Motherboard
Graphics
RAM
AMD FX-8320
Gigabyte 990FXA-UD3
ASUS Radeon HD6850 DirectCU
4x4GB Kingston DDR3 1600
Hard Drive
OS
Power
1x 120GB Intel 320 Series SSD + 4x 1TB SATA
Windows 8 Pro 64bit
CM 750W
View all
hide details