Quote:
Originally Posted by
scutzi128
Does it use much resources? I really only want it to check to make sure everything is running at the correct clocks and temps are not too bad. Everything else I don't really care about.
Heck no.
Look for yourself. Posted this a couple days ago. That had stuff running. It runs at 107MB's of RAM with nothing running except Conky.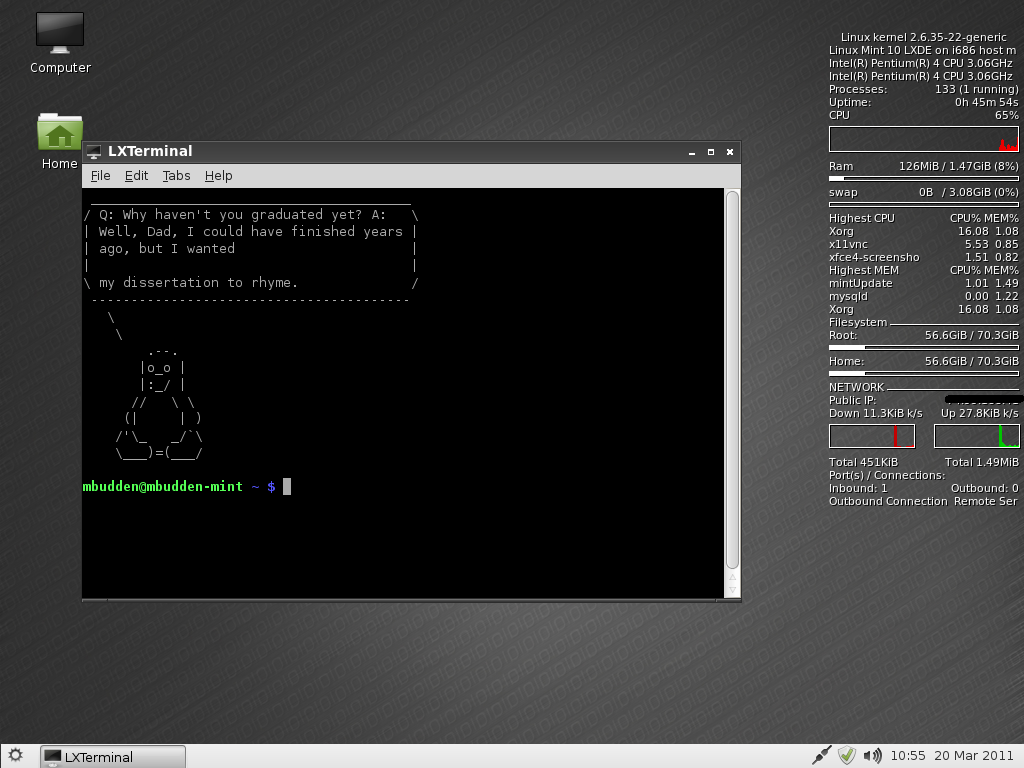 Quote:
Originally Posted by
koven
is evga the only mobo that has that? never seen it before... quite convenient though

btw offtopic question.. can an HTPC play 8gb+ .mkv's while folding bigadv? will it be choppy or it runs smoothly? or does it depend on the gpu? once bd is out im thinking about tossing the 2600k in an htpc w/ a Z68.. im loving the silverstone htpc cases and im sick of my WDTV live lol
It will be choppy. Because if it isn't utilizing GPU acceleration, then you will definitely take a hit on your CPU since the CPU will have to do the work.